To connect Woo Channel to Emerge, you need to generate Consumer key and Secret Key. Below is a sample of information you must have to connect your store to Emerge:
Store Name: My Store on Emerge (i.e Any given description to identify your store on Emerge)
Store Id:1 (i.e Any unique Id)
Store URL: http://woo.totnhat.net  (i.e Your Store URL)
Consumer Key: ck_52bfbff27495822563078e90dkj90
Consumer Secret:  cs_52bfbff2749582676sdfdf687er787
By following below steps you will be able to configure your Woocommerce Channel for integration and you will have that information:
How do I find my WooCommerce API keys?
In order to connect to your WooCommerce store, Emerge requires the API keys (credentials). Here is how you can find your WooCommerce API keys.
1) Login into your WooCommerce store admin. (Go to yourstore.com/wp-admin). On the left navigation, click on WooCommerce > Settings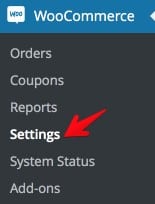 2) Then click the API tab

And under Settings make sure the option for "Enable the REST API" is checked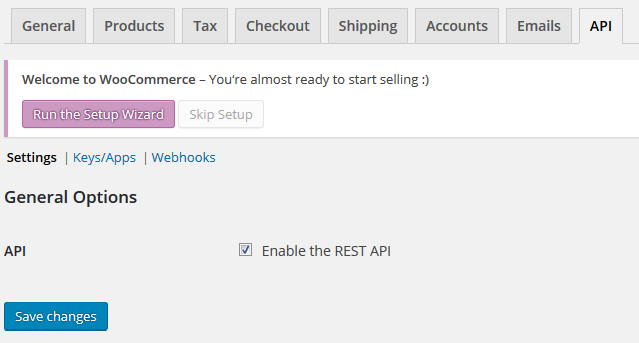 followed by Keys/Apps and Add Key


3) Then enter a Description, the User and Permissions before clicking Generate API Key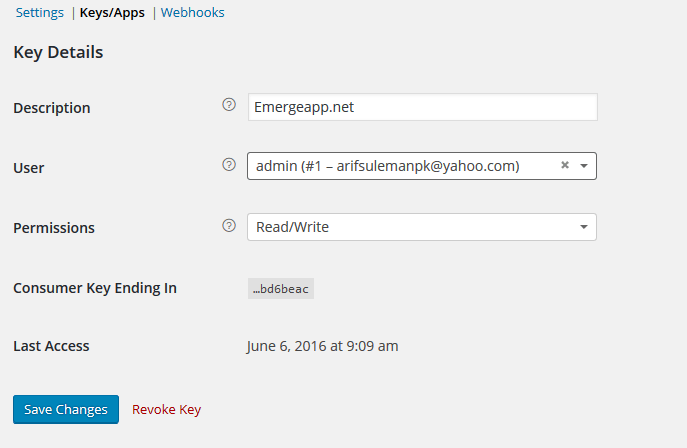 4) Grab the Consumer Key (to enter in the API Customer Key field) and the Consumer Secret key (to enter in the API Secret Key field)

Emerge requires both "consumer key" and "consumer secret" along with your site to connect to your store.