Few steps to connect your Xero account to Emerge App:
Step 1: click on Integrations, look for Xero integration, click INTEGRATE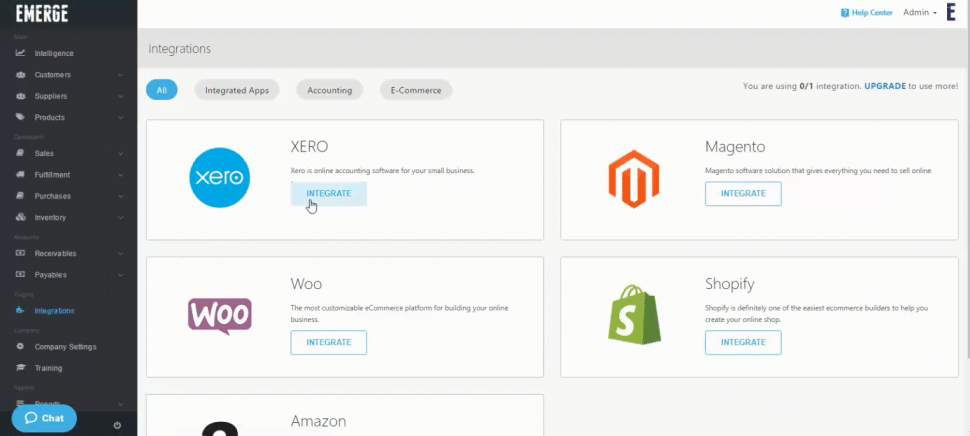 Step 2: Click on "Connect your account" and enter Account Name then click "Connect"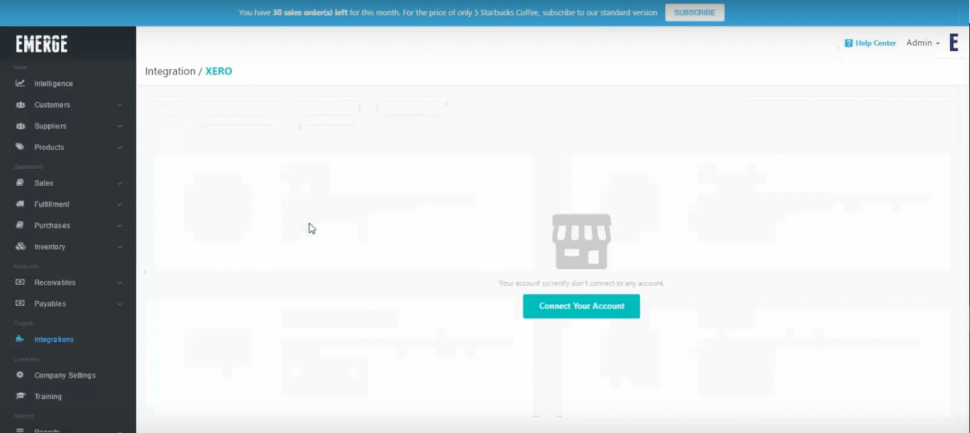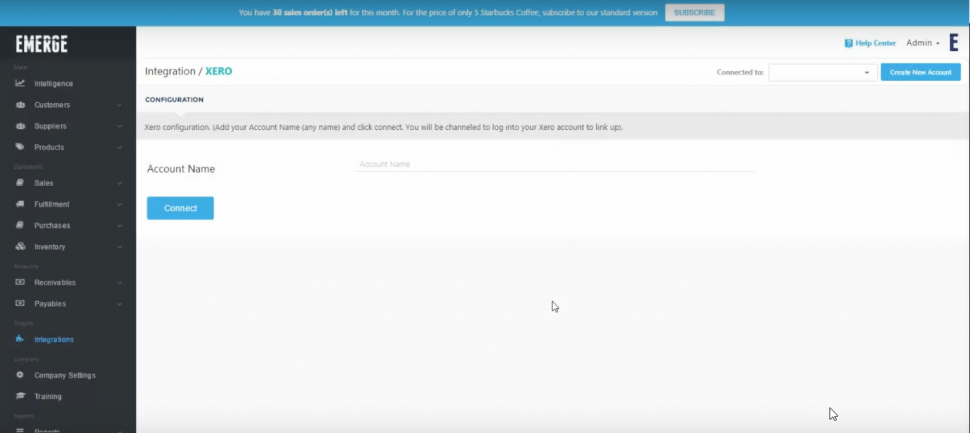 Log into your Xero account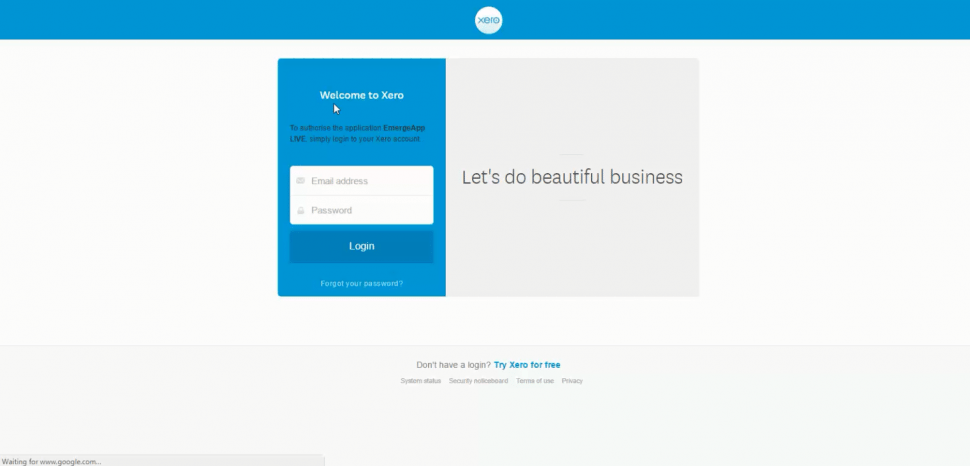 Step 3: Click on "Allow access for 30 mins" you will have 30 minutes to sync documents between EMERGE App and Xero, after 30 minutes you will need to log in again.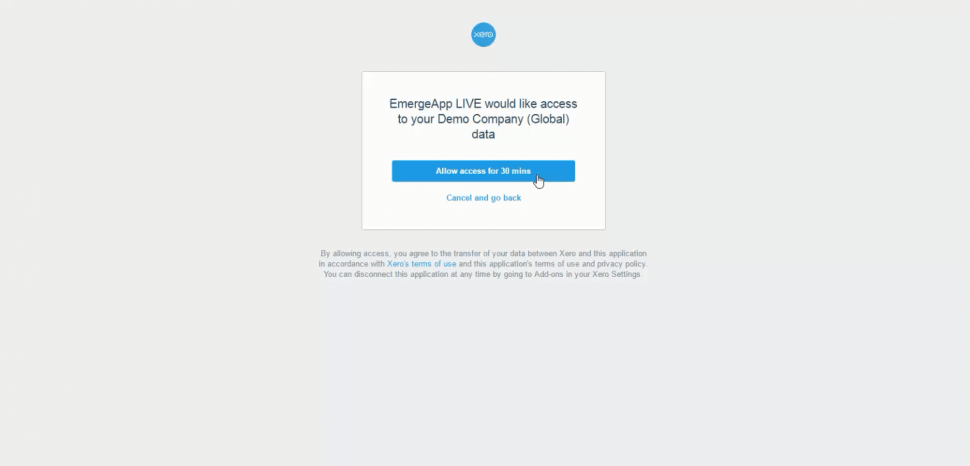 Step 4: You will be directed to EMERGE App. Now you will do account mapping for invoices and receipts
You will see documents can be sync between two applications on CHART OF ACCOUNT tab, map your data then click SAVE.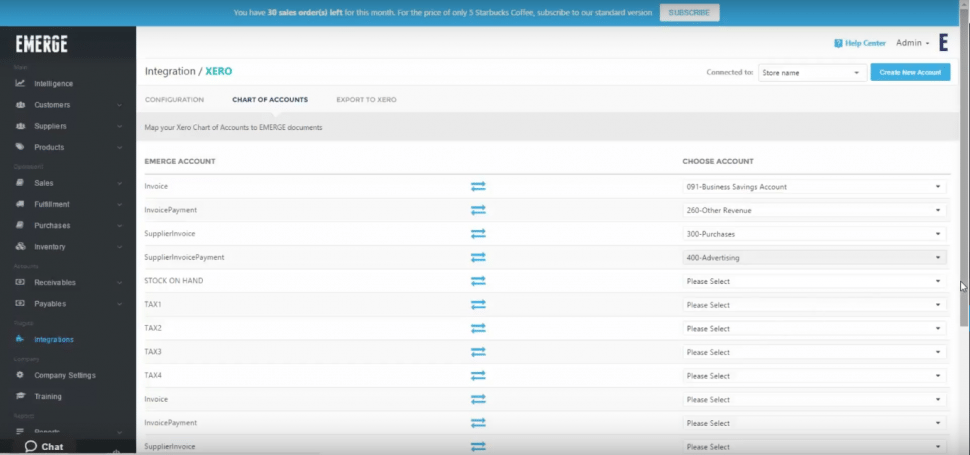 Step 6: Now go to EXPORT TO XERO tab, under UNSEND tab, select documents you want to export and click EXPORT __ ITEMS to export them to Xero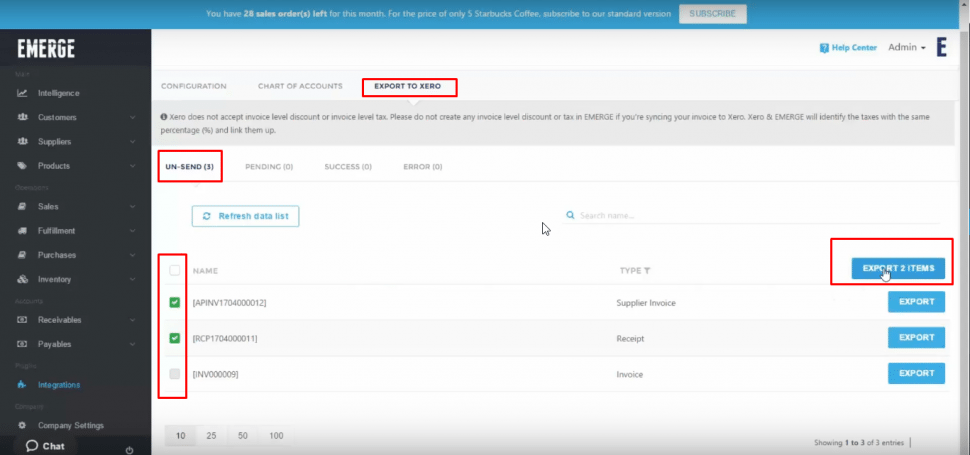 Successfully exported documents and unsuccessfully exported documents will be shown under SUCCESSFUL and FAILED tab.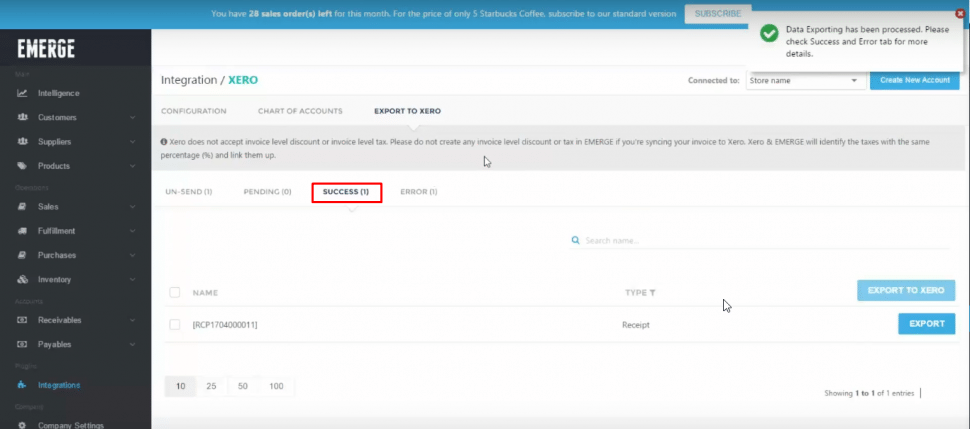 Contact live chat support if you see error messages, we will help you to resolve.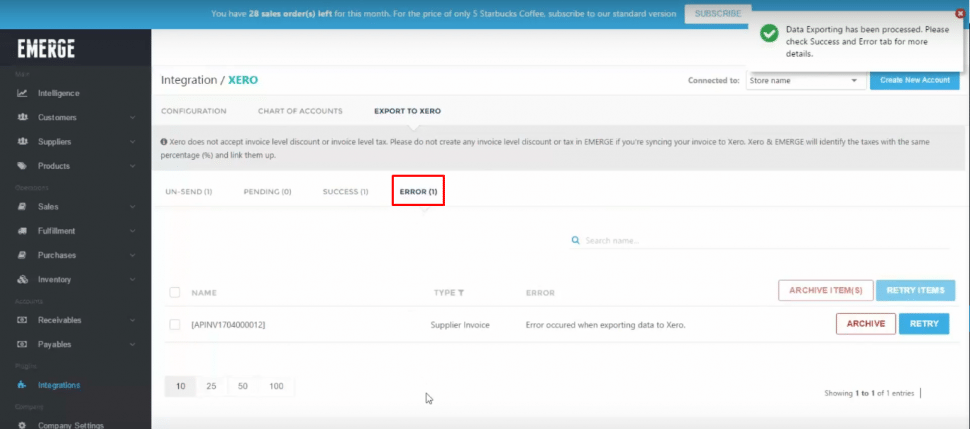 The next time you want to export documents to Xero, just go to UNSEND tab and select your documents then click EXPORT__ITEMS to export.
Instruction video: