What the Rest of the World Can Learn from Shopping Days in China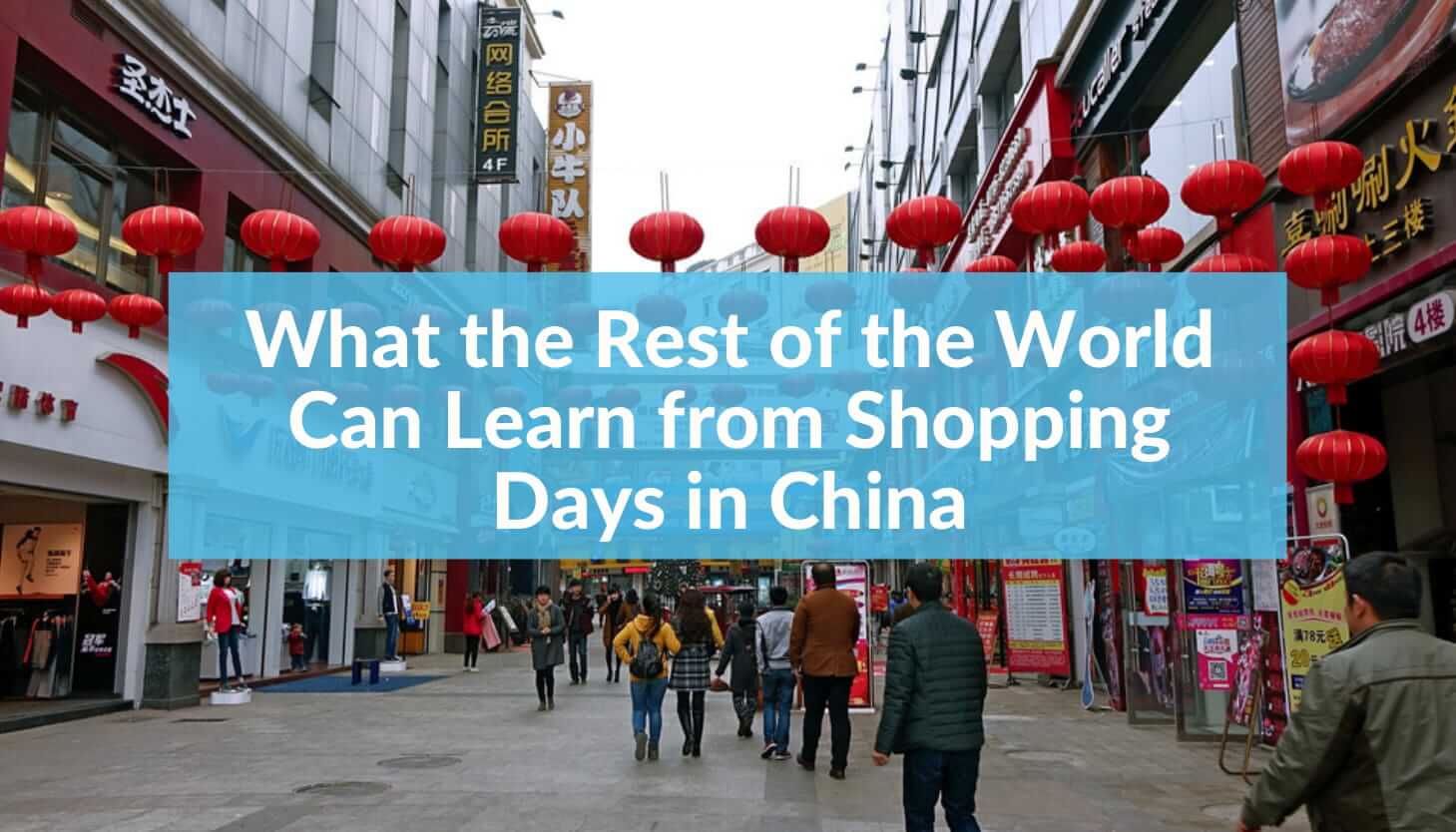 Introduction
If you don't have a business presence in China, we don't blame you for being envious when you see the mind-boggling sales achieved during the Chinese shopping holidays. A spectacular feat of engineered marketing, they match the ease of mobile shopping apps along with a spending frenzy by a growing class of technology-enabled and hungry consumers.
Alibaba's Singles' Day, for example, saw customers spend a total of US$25.4 billion in a single day on 11 November 2017. Macy's, an established brick-and-mortar American department store chain, by comparison, earned US$24.8 billion in revenue for the fiscal year 2017. You do the math.
To better understand this shopping phenomenon, we'll cover popular shopping days in China. We'll also review some efforts to grow sales even further. Finally, we'll see that China and the rest of the world share common issues in bridging the gap between online and offline purchases, and making the shopping experience a seamless one.
---
The Big Five Chinese Shopping Holidays
Let's start the countdown with the biggest shopping dates in China. These are the ones that you need to know and that make headlines with eye-popping sales figures and high-frequency e-commerce transactions.
1. Singles' Day
Singles' Day on 11th November every year is easily the world's largest online shopping day. The event is about four times the size of America's biggest shopping days, Black Friday and Cyber Monday. Alibaba's Tmall features prominently in Singles' Day promotions but it had humble beginnings from 1993.
Back then four single university students wanted to celebrate the joy and pride of being single. So they organised activities for single male and female students. It was said that 11 November was chosen as the numeral ones represent four singles standing alone.
Today, Singles' Day is largely synonymous with Alibaba because they started their first annual sale with just 27 merchants in 2009. The exponential growth of this shopping day saw Alibaba eventually trademark the Chinese characters for "Double 11" in 2012.
Interestingly, Singles' Day is not a public holiday in China. Outside of online marketplaces, 11 November is heavily promoted by brick-and-mortar businesses. These include traditional retailers, restaurants, karaoke joints and just about any business where singles might be tempted to part with their money.
---
2. 618 Shopping Festival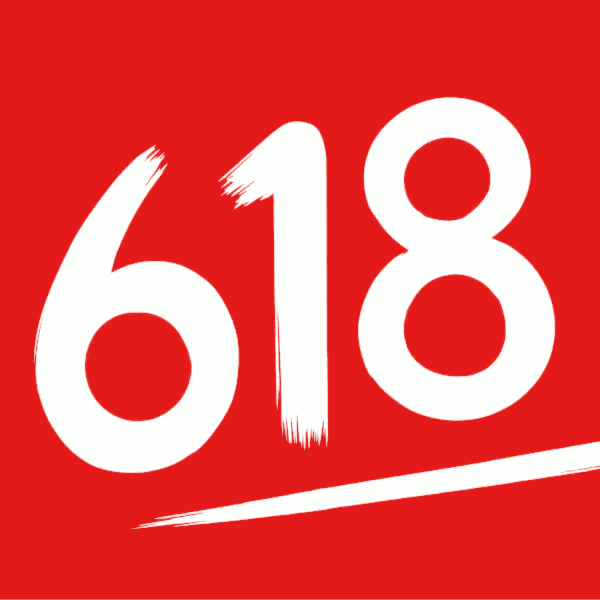 The 618 Shopping Festival was created to commemorate the founding of JD.com, the second-largest e-commerce marketplace in China. The number 618 is an abbreviation of 18th June. Sales start on 1 June and are held over 18 days.
To date 618 is fast becoming a popular mid-year shopping date to counter the year-end holiday sales. For 2017 JD.com saw a record US$24.6 billion in sales over the 18-day festival. What is more astonishing is the speed and frequency of sales. Orders of mobile phones hit 10,000 units in eight seconds and US$15.5 million in 30 seconds.
---
3. Double Twelve
12th December is another shopping holiday created by Alibaba for its Tmall and Taobao online shopping websites. Unlike the business-to-consumer-focused "Double 11" day, the aim of Double Twelve is to drum up online demand for products sold by smaller retailers and then translate them into actual purchases at brick-and-mortar stores. This is done by sending Alipay wallet promotions to customers who then use these discounts at participating retail stores.
---
4. Chinese New Year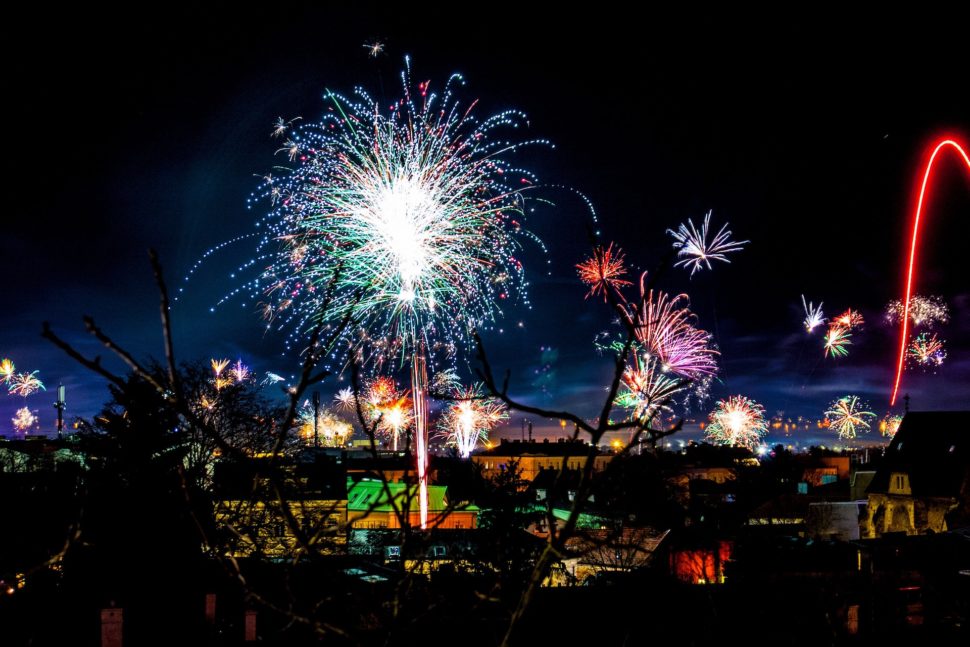 Chinese New Year or the Spring Festival is the biggest and most important week-long public holiday in China. Businesses and factories shut down in anticipation of the mass migration from cities to hometowns. The period of 15 days before the Lunar New Year has been described as the largest annual human migration in the world. It is the time to reunite with families for an obligatory Reunion dinner on the eve of Chinese New Year. Consumer spending during this time tends to be on food, clothing and travel.
---
5. Christmas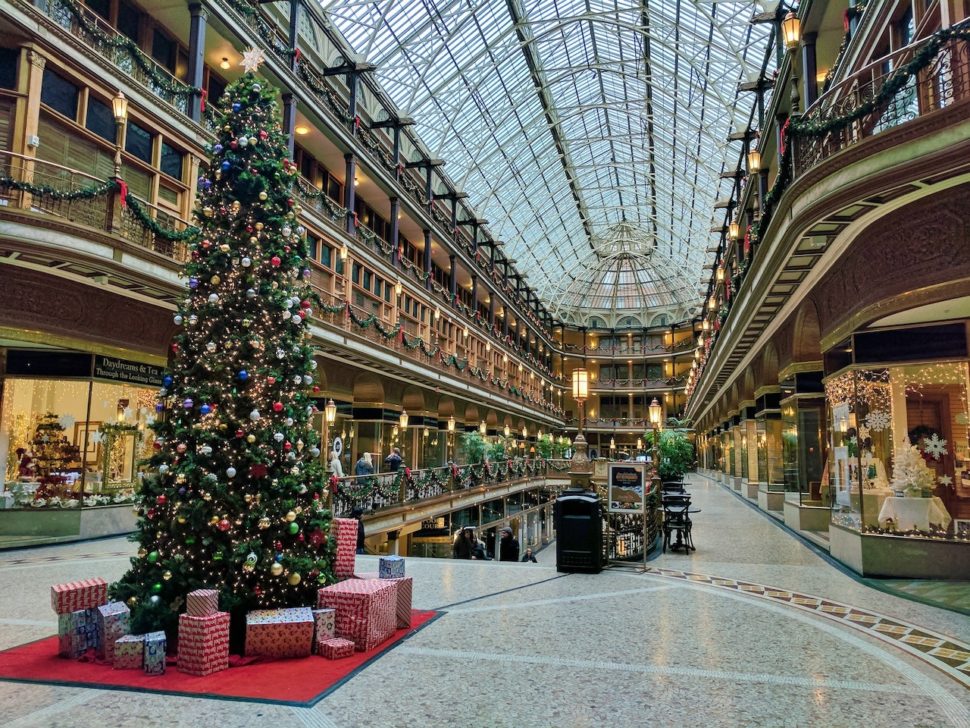 Christmas is not a public holiday in China but it is a commercial marketing event in major cities. Just like other shopping districts around the world, Xmas decorations in the streets and malls get consumers in a festive mood. As just like the rest of Asia, Christmas is a time to shop, feast and party. For the younger generation, it is seen as a romantic time to date and exchange gifts.
---
What Can We Learn From Chinese Shopping Holidays?
For small and medium-sized businesses around the world, getting a foothold in the vast Chinese retail market is challenging. Language, culture, staffing, regulations and logistics are just some factors to consider if you want to sell in China. Going it alone might not be the best idea but forging a lasting partnership also has its risks.
What about e-commerce market outside of China? What can the rest of the world learn from Chinese shopping holidays? Do they represent future trends that will find their way into other countries and online marketplaces? Are we doing things any differently from e-commerce sales in China?
---
1. You Can Create As Many Shopping Holidays As You Like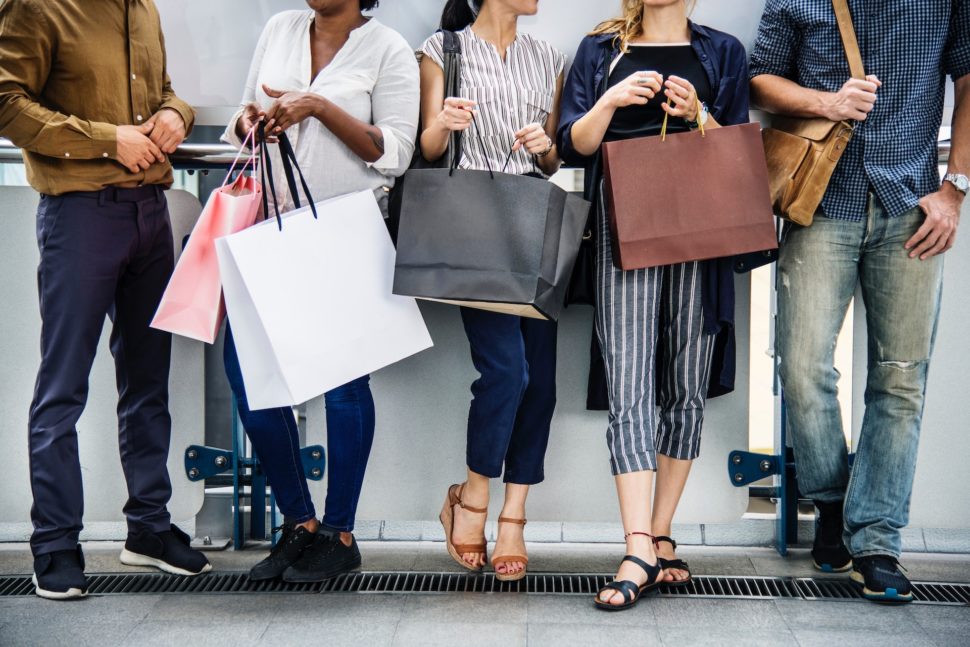 Many large and small Chinese shopping holidays populate the calendar. Some coincidence with public holidays. Others are marketing dates engineered by large companies that dominate the online and offline marketplaces. As you have seen, you can create as many shopping holidays as you see fit and as your marketing budget allows.
Popular dates such as Chinese New Year, Valentine's Day, Women's Day, Children's Day and Christmas are shared alike by all retailers and businesses. Everyone participates in the festivities and spending mood, and no one company owns or dominates these days. We call these common shopping holidays. The rest of the world observe these dates as well, although not always in a commercial way.
Other dates such as Double Eleven, Double Twelve and 618 are commercial shopping days created by e-commerce conglomerates. Outside China, e-commerce companies have also created their own commercial holidays. In Australia, the second Tuesday of November sees the Click Frenzy annual online sale. It's Australia's biggest and most iconic online shopping event. It was launched back in 2012 drawing inspiration from America's Cyber Monday. Large brick-and-mortar retailers advertise deals along with "Go Nuts" and "Go Wild" discounts offering 99% off big-ticket items.
---
2. Brick-And-Mortar Stores Are Not Left Out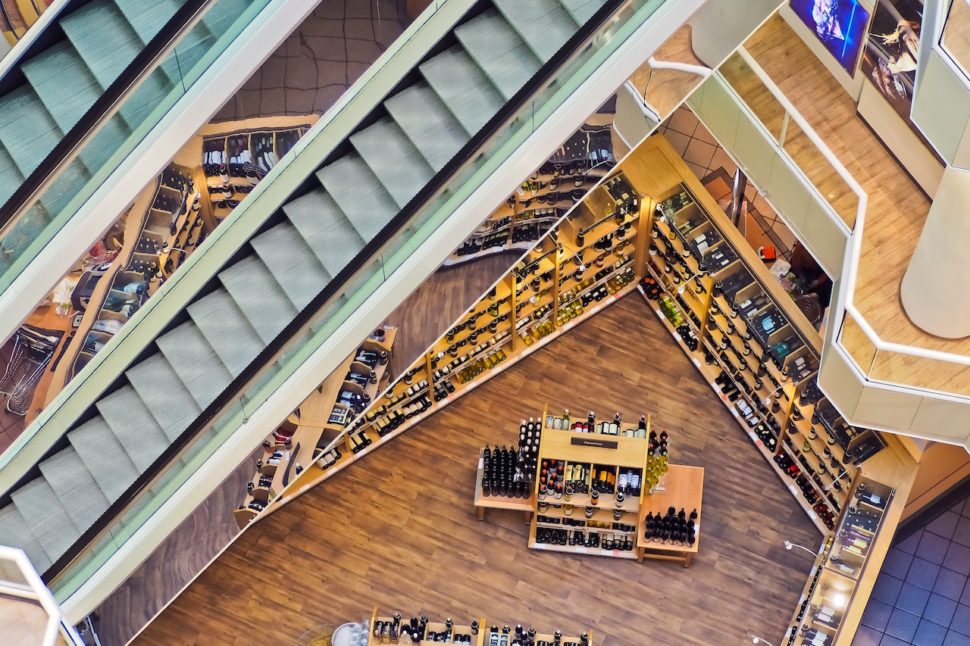 Despite the eye-popping numbers from China's daily and week-long sales, e-commerce only makes up about a quarter of retail sales in China. That leaves about three-quarters of sales still taking place in brick-and-mortar stores. In the States the e-commerce share of retail sales is about 10%. This offers incredible headroom for further online sales growth. Thus, you need to be creative in tailoring marketing campaigns and shopping services to target the products that are still purchased at traditional stores.
Capturing Traditional Retail Sales Requires a Rethink
Chasing physical shoppers and changing their intent at retail stores requires a new strategy. This means capturing foot traffic and converting their offline purchases to an online one. It involves bridging the online and offline purchasing experience and making it a seamless one. For Singles' Day in 2017, Alibaba opened 60 pop-up stores in shopping malls across China. These "new retail" stores were powered by state-of-the-art retail technologies including augmented reality and mobile payments.
Also, Alibaba's Double Twelve day is a nod to small-and-medium-sized retail businesses who do not have a presence on Double Eleven day. Since it is safe to say that everyone now has a smartphone in their pocket, consumers enjoy a discount wherever and whenever they may be when they scan their purchases with the AliPay digital wallet. This encourages spur of the moment purchases as few buyers would resist a discount or promotion when they see one.
Elsewhere around the world, a common tactic is to allow convenient pick-up of online purchases at your nearest local store. This is a way of converting online purchases to an offline one. Generally, payment is made online for greater convenience, shipping is not charged and products are typically available for pickup within hours. Decathlon, the biggest sports store in the world, offers Click & Collect at their retail stores and allows a generous amount of time to pick up orders.
Multi-Channel Sales is the Way Forward
As you can see, banking purely on growth in e-commerce sales is probably not the best way forward to grow your total sales. You need to recognise that traditional retail in the form of shops, pop-up stores and kiosks still have a part to play in consumer spending. And some areas — such as entertainment, food and drink — are not likely to be replicated online anytime soon. Your business needs a multi-channel sales strategy as well as an inventory management system that can handle just about any sales channel thrown at it.
---
3. Adaptation Is The Key To More Sales
If a particular day doesn't quite fit your marketing goals and target customers, then just adapt the day for another date. For example, International Women's Day falls on 8th March every year. It is a focal point in the movement for women's rights. As such it is a celebration of the social, economic, cultural and political achievement of women around the world.
However, in China, this day is largely associated with married middle-aged women. Young women felt left out so yet another group of university students created Girl's Day on 7th March to celebrate girl power. It is also a day when men express appreciation for women. While it is largely an unofficial day, e-commerce marketplaces have not ignored the collective purchasing power of young people.
Elsewhere, Japan, South Korea and Taiwan celebrate what is called White Day on 14th March. In these countries, women shower men with gifts and chocolates on Valentine's Day. Exactly one month later on White Day, men are expected to return the favour and gift women with white-coloured thing. They may be cookies, jewelry, chocolate, lingerie or marshmallows. White Day actually started back in late 1970s Japan when an enterprising sweets company started marketing marshmallows as a means for men to pay back women who gave them gifts.
---
4. Shopping Holidays Are Not Unique to China
Mass consumption and commercialism are hallmarks of China's shopping holidays. The deals and promotions serve two purposes alone. Firstly, to fit the theme of the day that the shopping holiday falls on. Secondly, to drive sales for products and services around the theme. However, you could say the same for global shopping holidays around the world. As such, shopping and gifting days are not unique to China alone.
Outside of China, Amazon's Prime Day is the most obvious example of a shopping holiday created by an e-commerce behemoth. It started back in 2015 to celebrate Amazon's 20th anniversary. As the name suggests, it's a sale exclusively for Prime members in 17 countries around the world. The day-and-a-half of Prime Day sales features lightning deals, discounts and promotions.
Of course, we couldn't finish without mentioning Black Friday in the United States. It marks the start of the official holiday shopping season after Thanksgiving and all the way to Christmas. The sheer scale and volume of Black Friday sales brings along restocking issues as well.
---
Conclusion
We've seen that many shopping holidays populate the Chinese calendar. Many are well-executed marketing campaigns created by large e-commerce conglomerates. Commercial shopping days, however, are not unique to China. Other countries have adopted shopping holidays to suit their own purposes although on a much smaller scale. And e-commerce retailers in China and the rest of the world face similar issues in capturing a larger piece of the traditional retail pie. Going forward, multiple sales channels will be the new norm as retailers juggle both online and offline purchases for greater synergy and sales.