B2B Websites in Hong Kong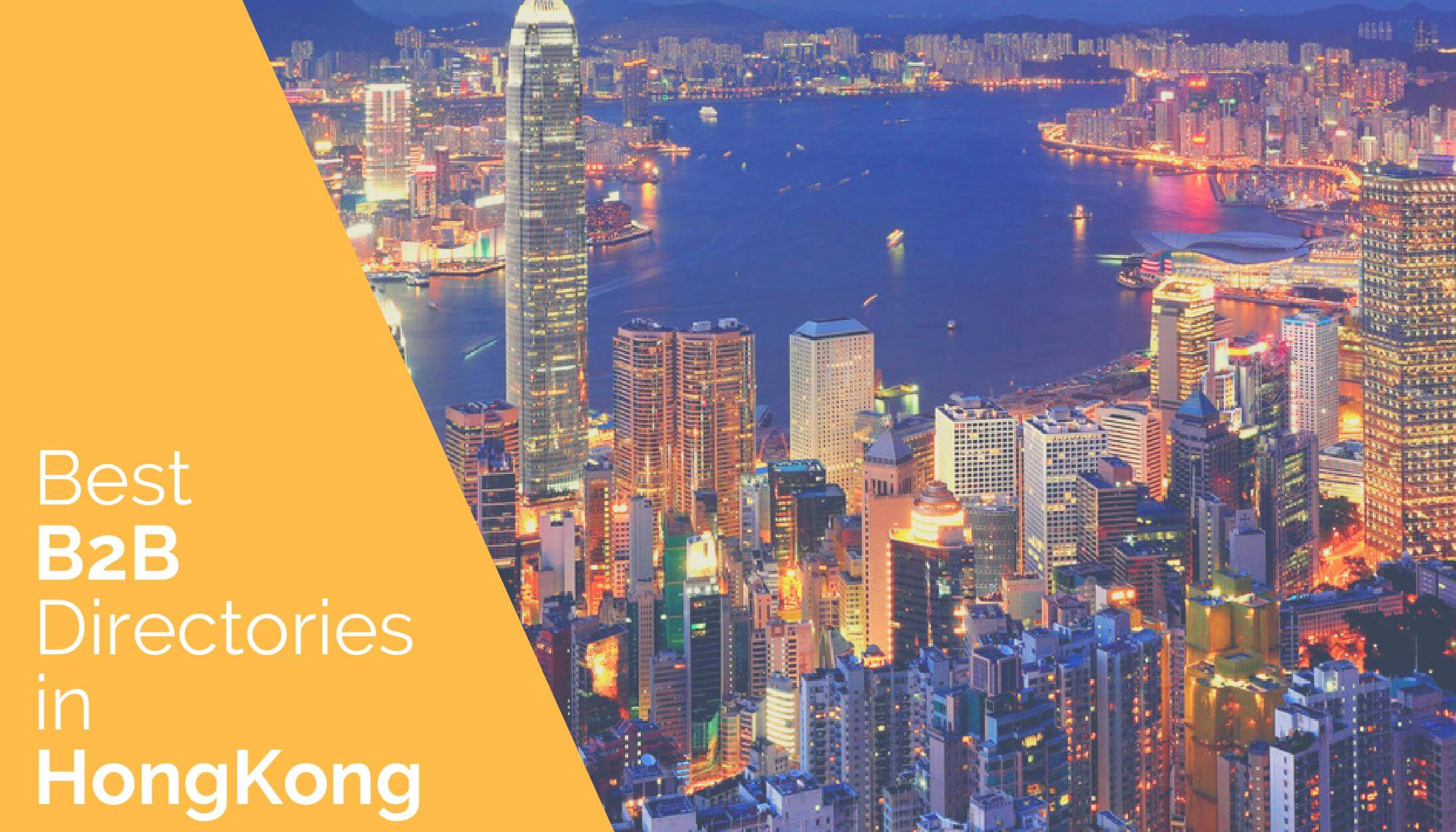 B2B or Business-to-Business simply means business dealing between two businesses, which can be a trade between buyer and seller, manufacturer and a merchant or between a wholesaler and a retailer.
B2B e-commerce is marketing and selling of products to various businesses organizations through the internet via an online sales portal.
So here is a list of B2B sites in Hong Kong:-
1. Hong Kong Trade Development Council
URL: http://www.hktdc.com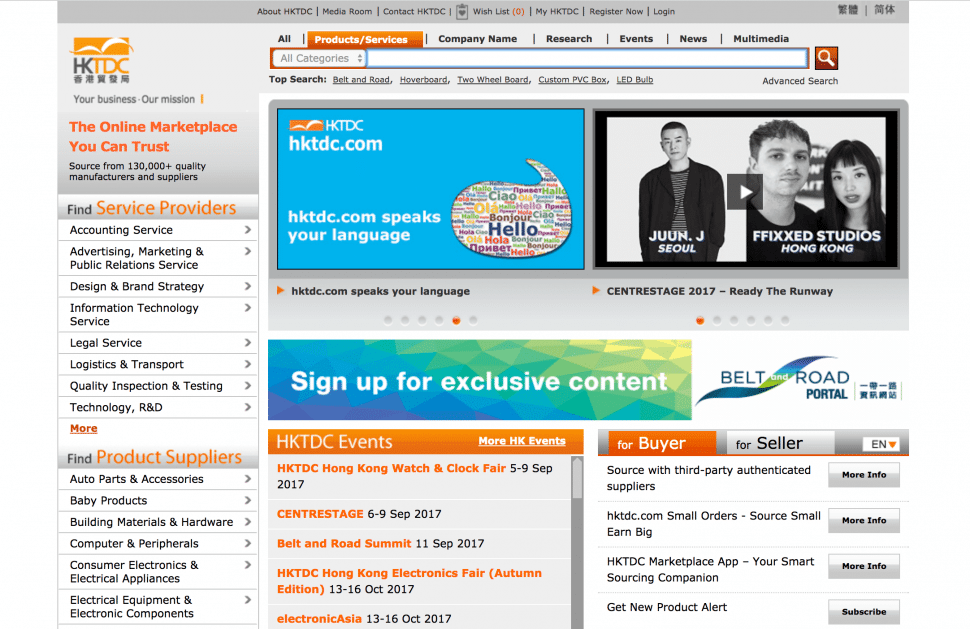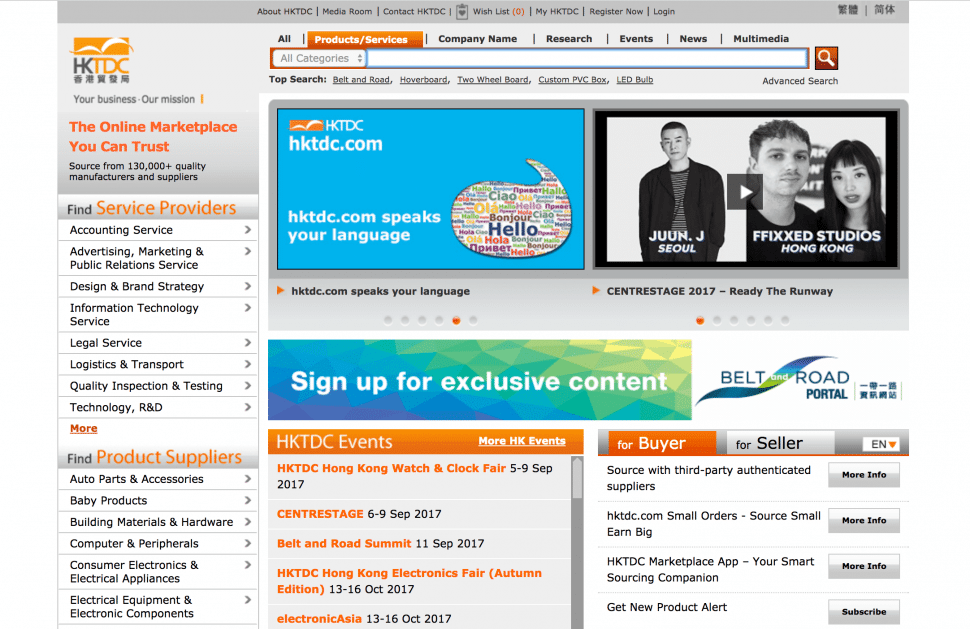 The Hong Kong Trade Development Council (HKTDC) is a statutory body established in 1966. It is an international marketing branch for Hong Kong-based sellers, manufacturers and businessmen.  
HKTDC owns an e-commerce website "hktdc.com". The e-commerce website connects over 30 industries of wholesale sellers and manufacturers from Hong Kong, China and Asia. That comprises of around 1.8 million global buyers with over 130,000 quality.  It mainly aims to assists Hong Kong's small and medium-sized business firms to connect with business clients and partners around the world.
2. BusyTrade.Com Ltd.
Global website: www.busytrade.com/
Hong Kong website: http://hongkong.busytrade.com/
BusyTrade is among the top 5 B2B marketplaces in the world. It was established in Hong Kong in the year 1999.
It aims to help importers, buyers, sellers, retailers from all over the world to connect with each other and build a one-stop online service.  The services include various online services, trade information sections and business communities, offline marketing packages. It has more than 1,00,000 registered members from over o 200 countries and around 1 million products present on its website.
Although they are a global marketplace they have dedicated a portal for Hong Kong users only where different business owners from HK can come in contact with each other.
3. TradeKey
Global website: www.tradekey.com
Hong Kong website: http://www.tradekey.com/country/hk/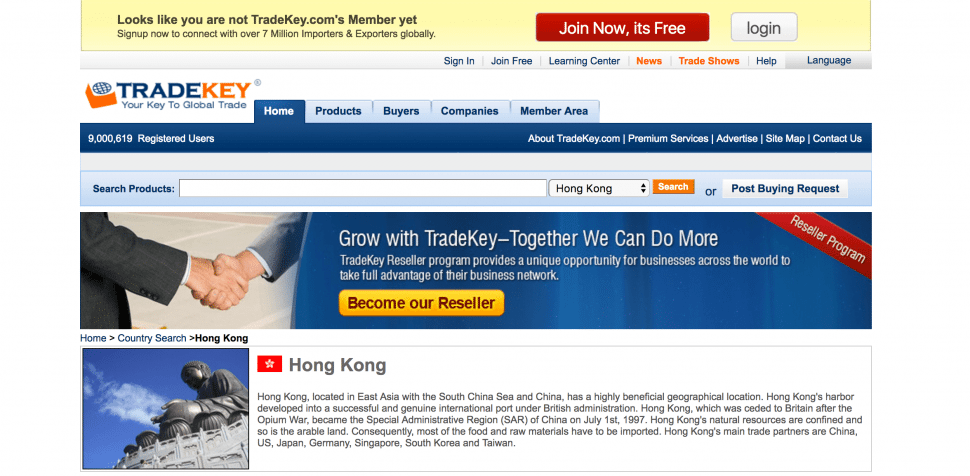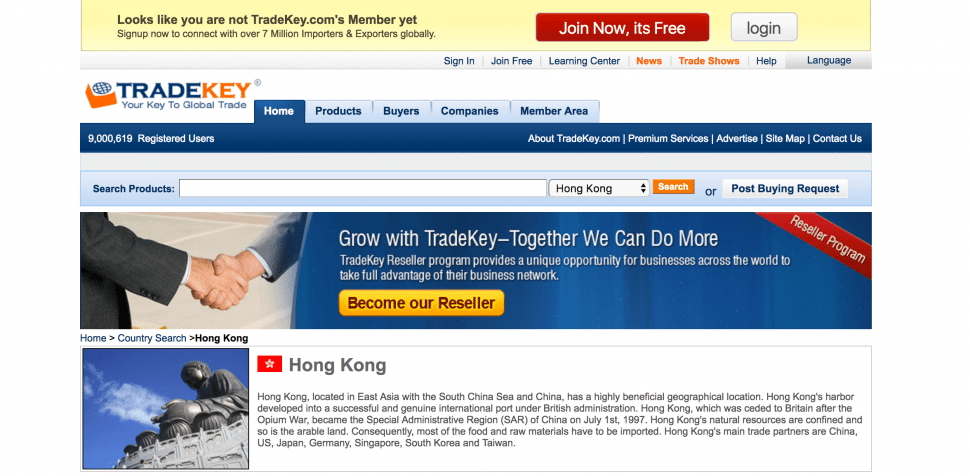 TradeKey is a global company established in 2005, which specializes in facilitating online Business-to-Business global trade. The tradekey marketplace is available in several different languages like English, Chinese, Japanese, Arabic, Russian, Spanish.
Discuss anything related to Hong Kong on the website, for instance, their traditions and values, buying from Hong Kong, current trends and so on. You can also have detailed information about the upcoming Trade shows in Hong Kong nearby.
Tradekey provides a wide range of memberships to its customers which consists of a unique set of facilities, powerful search engine, trade matching and product promoting tools. The types of memberships which are available are:
Gold Key Plus Membership

Gold Key Membership

Silver Membership
4. Kompass
Global directory:https://kompass.com
Kompass is a global business community and is present in more than 60 countries. It is one of the world's leading Business-to-Business information provider.  In Hong Kong, it was established in the year 2004. Kompass Hong Kong provides worldwide exposure to the products and services of companies located in Hong Kong.
Kompass can boost your business by providing the following services:
Publicize your business in the global marketplace
Look for potential opportunities in Global market sectors
Help you connect with  suppliers of various products & services
Find potential clients, agents and distributors
Establish good relationship with potential partners
Research competitors  and help to beat them
5. Hong Kong Accueil
URL: http://www.hkaccueil.com/


Hong Kong Accueil(HKA) aims to welcome French expats speakers. HKA is now a Hong Kong non-profit corporation which works under Hong Kong law. Hong Kong Home is part of the FIAFE, the International Federation of French and Francophone Accommodations for Expatriates, which connects 220 Academies around the world. Over the past twenty years, it has gained more than 500 members throughout the country.
HKA also has a successfully running user-friendly website which provides various practical information, updated schedules various of activities like meetings, etc. Active participation in these meetings helps to gain knowledge and find the various answers to questions.
6. GlobalSources
URL: http://www.globalsources.com/
GlobalSources is one of the famous business-to-business media company based in Hong-Kong. It was founded in the year 1970 by Merle A. Hinrichs and C. Joseph Bendy as Trade Media Ltd. It conducts trade from Greater China to the world and the world to Greater China, using various English-language media and Chinese-language media.
It also acts as a promotional website for start-ups launched in Hong-Kong. Since Hong kong has a very busy electronic market, they also specialize in electronic trade shows around the place.
GlobalSources have more than 1 million international buyers, among which 95 of the world's top 100 retailers avail the following services provided by them:-
China Sourcing Fairs

which bring together international buyers and quality suppliers. These shows are conducted in Hong Kong, New Delhi, Miami, Johannesburg and Sao Paulo.

Online Trade Shows
Private sourcing events

for pre-selected suppliers to meet privately with buyers.

Global Sources online

marketplaces (GlobalSources.com) helps buyers to connect directly with manufacturers.

Global Sources Magazines

feature numerous knowledgeable supplier advertisements.

China Sourcing Reports

provide market intelligence report contain industry overview, supplier information, photographs of top-selling products and other various kinds of market information.
So I hope this list of B2B sites in Hong Kong helped you gain knowledge about the various marketplaces.