21 Experts Reveal Best eCommerce Platforms for Small Businesses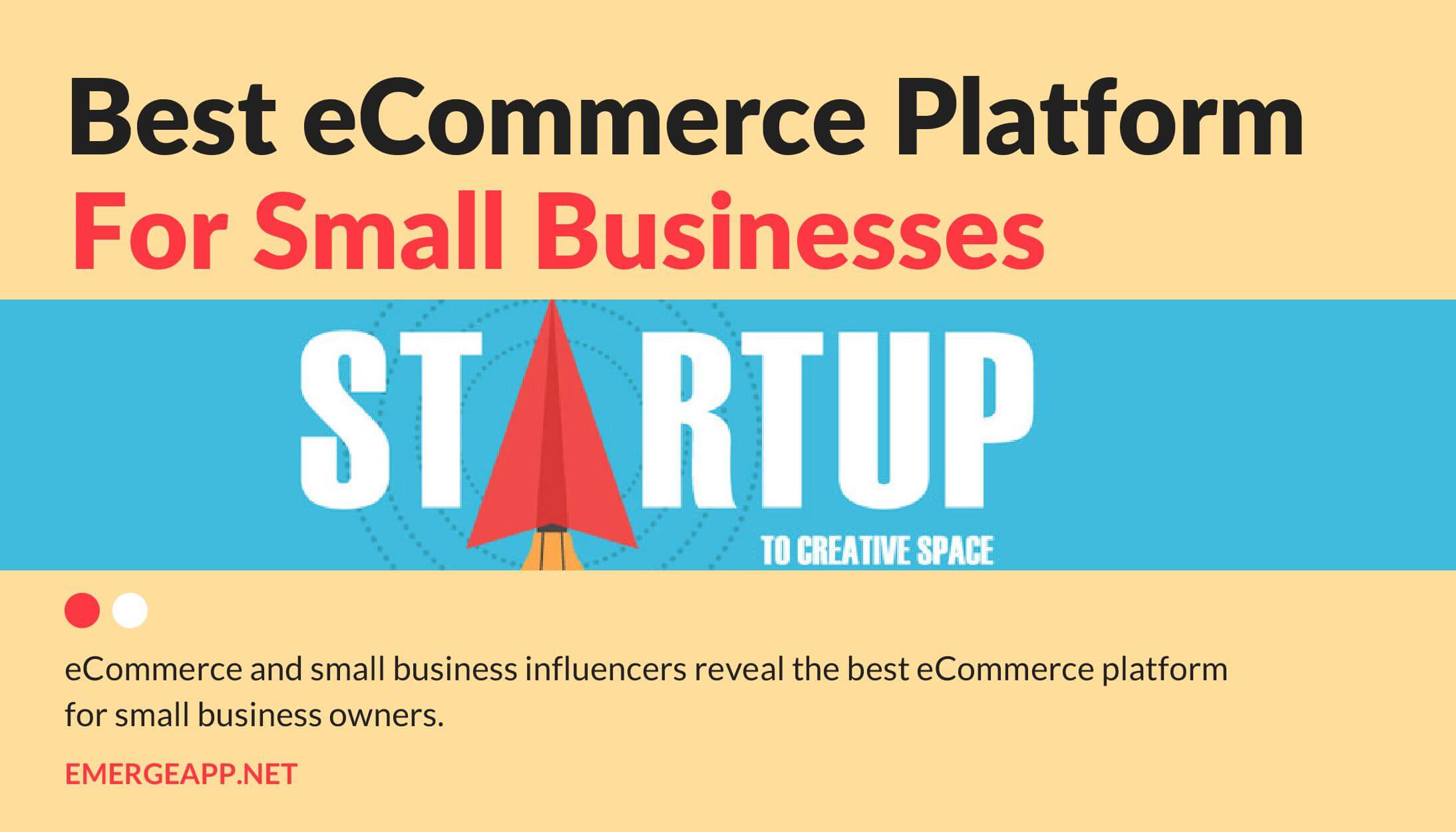 What are the best eCommerce platforms for small businesses like yours?
Do a quick Google search and you'll find dozens of posts listing hundreds of different platforms, covering every aspect of eCommerce. It's mind boggling!
While these lists provide a solid high-level overview of all the platforms in the market, they often leave you feeling totally overwhelmed, not knowing where to start. You're busy. I'm busy. Everyone is busy.
Very few of us have the time to sit down and manually review a handful, let alone hundreds of different platforms.
So, instead of creating another monster list, I took a different approach. I reached out to over 100+ eCommerce and small business experts — and I asked them the following question.
---
What's the best eCommerce platform for small business owners and why?
I wanted to see which platform would rise to the top, and find out if any dominated multiple areas of eCommerce.
In short, here's the outcome: Shopify turned out to be the best eCommerce platform hands down.
And to help you manage your orders, inventory and all the things that happen in the back-end of your eCommerce business, EMERGE App integrates nicely with popular eCommerce platforms including Shopify and WooCommerce.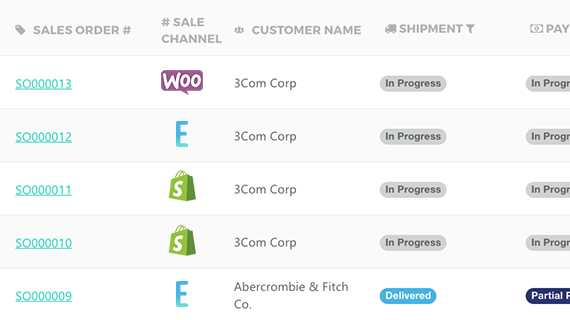 So, without further ado.
---
20 eCommerce Influencers Reveal Their Best eCommerce Platforms for Small Business
---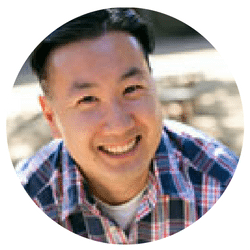 For fully hosted platforms, I like Shopify because the 3rd party ecosystem is so large.
As for open source, I like OpenCart for its simplicity and easy to understand coding structure.
Finally, in the WordPress space, I like the Ecwid plugin.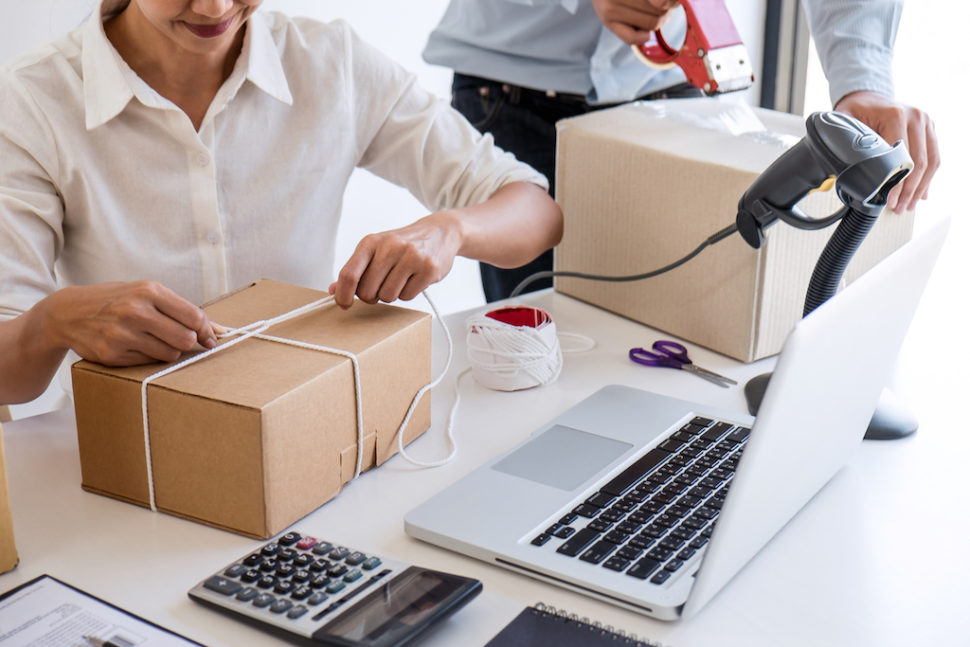 ---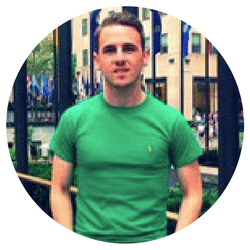 I'd generally say that Shopify is the best platform for smaller merchants. Purely because it requires less technical knowledge and it's a lot less complex than something like Magento.
That said, if the merchant has a larger catalogue or requires lots of custom features, I'd then recommend Magento Community Edition.
To be honest, I'd most commonly recommend a platform based on specific requirements. But overall I'd say that Shopify is the standout choice for smaller retailers.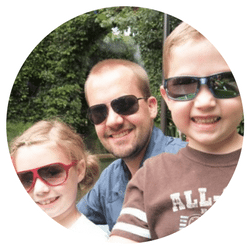 ---
We recommend three different eCommerce platforms in our course. And all of them include responsive templates that look and work great on any type of device — desktop, tablet or mobile. Each platform has its advantages and disadvantages, however:
BigCommerce
BigCommerce – BigCommerce is an extremely efficient platform for building eCommerce stores. There are a ton of automated modules that can be placed within page templates. And the shopping cart scales particularly well for large product catalogs, with no limits on catalog sizes or bandwidth usage. Also, they have a very comprehensive set of tutorials that cover everything you need to know to set up a great online store. BigCommerce has a slew of 3rd party paid apps available that can make your store even more functional.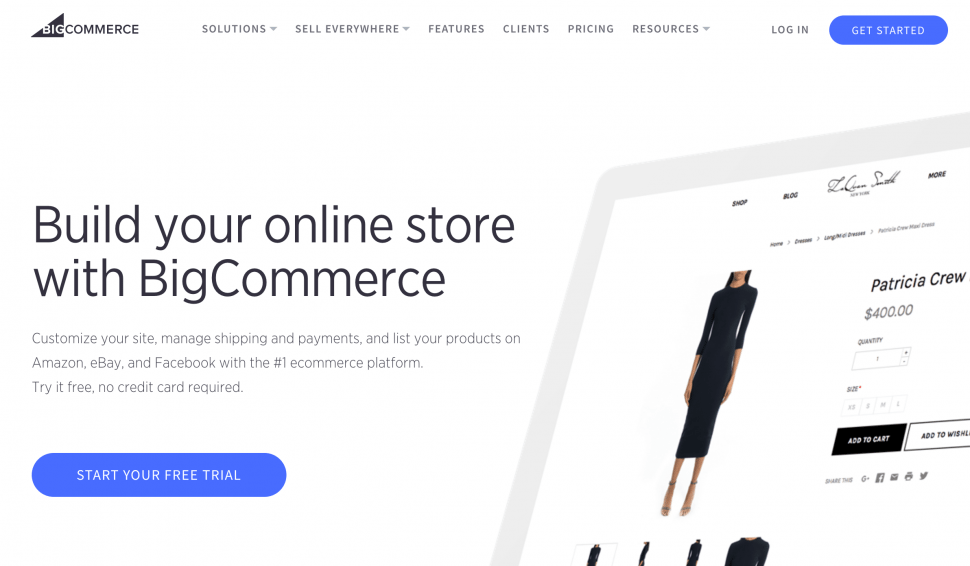 On the downside, they have very few free templates. So you either need to know HTML and CSS in order to change anything but basic colors. Hire a programmer to make those changes or pay extra for the premium templates. You'll also likely be paying more than you thought you would. b
Their lower-priced plans, which start at $29.95, do not include a lot of pretty basic things that other shopping carts include. It should also be noted that the price you will be required to pay is based on gross dollar volume in sales. So if you have a particularly successful store, you'll pay a much higher monthly fee than you would with other shopping carts.
Shopify
Shopify – The most popular eCommerce platform. No true shopping cart has more free templates to choose from. So there is bound to be one that will work perfectly for your store, no matter what you are selling. They, too, have a ton of paid 3rd party apps that have been made to work seamlessly with Shopify.
Also great for large stores, there are no limits on product catalog size or bandwidth usage. The biggest negative is that if you want to use a payment processor other than their preferred one, Shopify charges you up to 2% (depending on your pricing plan) to use a processor of your own choosing. That can effectively almost double your payment processing fees!
Templates are particularly difficult to modify on Shopify. So advanced HTML and CSS is needed if you really want to tweak your theme's templates. Like BigCommerce, a ton of things that many think should automatically come with a shopping cart are paid extras with Shopify. Especially with the lower priced $29/month plan. Unlike BigCommerce, Shopify does not base their monthly prices on the success of your store. Their prices are based on the apps that are included (or not) with the plan.
3DCart
A truly fantastic platform for brand new stores. 3DCart includes tons of apps for free that you would be paying a considerable amount of money for with other shopping carts like BigCommerce or Shopify. Just think, wish lists, 3rd party shipping calculations, customer groups and loyalty rewards programs, QuickBooks integration, Amazon and eBay integration, amongst many other apps, are included at no additional cost. They even include automatic shopping feed creators for all of the major shopping engines. And a way of creating your own customized feed generator that you can use for practically anything.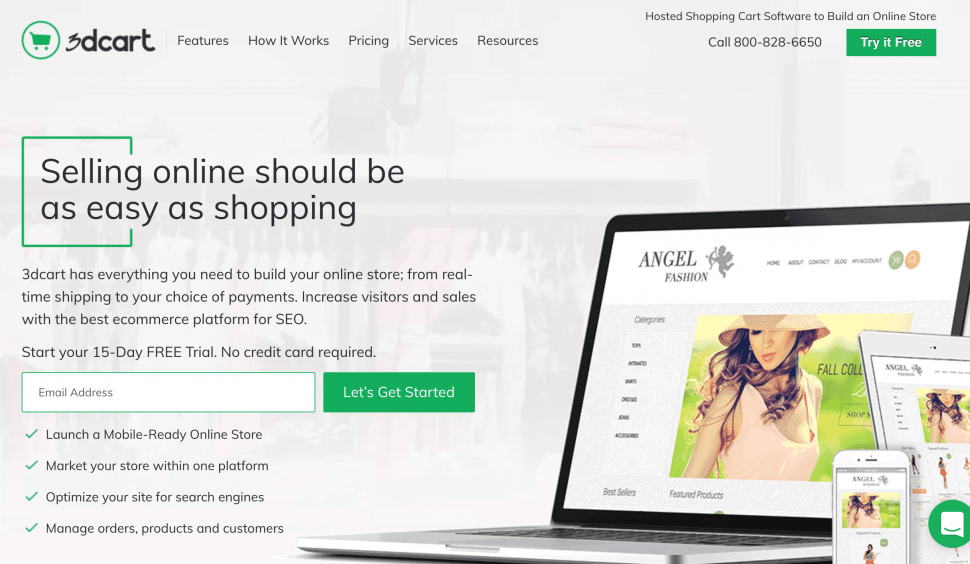 They have almost 70 free theme templates to choose from and, like all shopping carts, plenty of paid ones if you cannot find a free one that you like. Changes to themes are much easier to make with 3DCart than they are with BigCommerce or Shopify so, although knowing HTML and CSS is certainly helpful, it is not essential if you want to tweak your theme.
They also have a bunch of paid apps that can make your online store even better. But not quite as many third-party providers have created apps for 3DCart as with Shopify and BigCommerce, but most of the major ones are there. All plans, which start at $29/month now include unlimited products and bandwidth. However, there are some fairly normal things that are only included with the considerably more expensive plans.
Like BigCommerce and Shopify, things like Email, auto-responders, product Q&A and abandoned cart savers are only available in the more expensive monthly plans. Most of those things can be added a la carte as apps for less than a jump to a considerably more expensive plan.
Summary
The bottom line is that no shopping cart is perfect and each store has its unique needs. What may be perfect for one type of online store does not work for another. It is best to take advantage of the free trials that each shopping cart providers. Choose the one that meets the needs of your particular store and at the best total monthly price.
---
Shopify
Overall, Shopify is my top pick for any newbie or small business starting out in online sales. It's a snap to set up, offers native multichannel integrations with Facebook Shop and Amazon, secure Shopify Payments, and built-in Shopify Shipping for label printing.
Altogether it delivers a full order and fulfillment management package from one dashboard, all for $29/mo. It also integrates with many of the best small business fulfillment centers, drop shipping apps, and print-on-demand vendors for those who want hands-off fulfillment. Their customer service is stellar, too. I get a friendly, knowledgeable pro every time I call.
Ecwid
Ecwid is hands-down my top pick for small businesses who want a full-featured online store combined with a content-rich blog-style website. It integrates directly with WordPress to let small businesses and brands maximise the user experience with all types of engagement-driving content. This combo unleashes all that WordPress can do: blog posts, video, reviews, forums, contributors, and much more; plus sell products in a fully integrated store.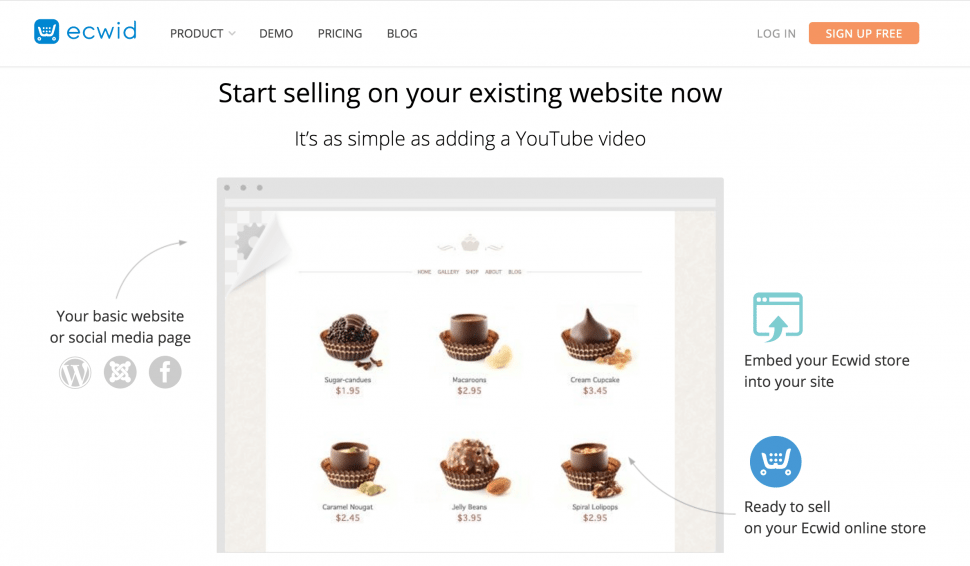 Ecwid isn't free like WooCommerce, the other top WordPress store plugin. But for a web newbie or busy small business owner, Ecwid is far easier to setup and run. Plus, it's about half the cost of Shopify and offers many of the same great native features like a Facebook Store, fulfilment center, and print-on-demand vendor integrations.
Square
Square is my top pick for small retail stores who want to combine both in-store and online sales in one management system. It actually provides a nice modern online store platform for free with every account. With it, users can connect in-store, mobile, and online selling seamlessly and track inventory, sales, and payment processing across all channels in one convenient dashboard.
Its online store may not match all of the online selling features of Shopify or Ecwid, but not all sellers need that. Many retail store owners, like cafes, bakeries, and more, want an online store to better serve local customers rather than sell online. With Square, they can let customers preorder online, order for pickup, and more.
Plus, it has a built-in customer loyalty feature for frequent buyers. It's a great platform for combining in-person and online sales of all types. That said, Square make shipping online orders easy too with its integration with ShipStation.
---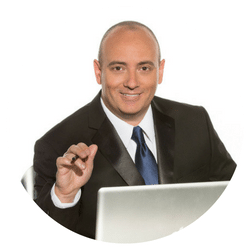 WooCommerce
Right now, WooCommerce is the most popular and versatile eCommerce platform for small business. With about 38% of the entire eCommerce market, it has the largest ecosystems for self-hosted solutions. For basic eCommerce, you can use it right out of the box with PayPal and Stripe. But there are extensions for every major payment gateway.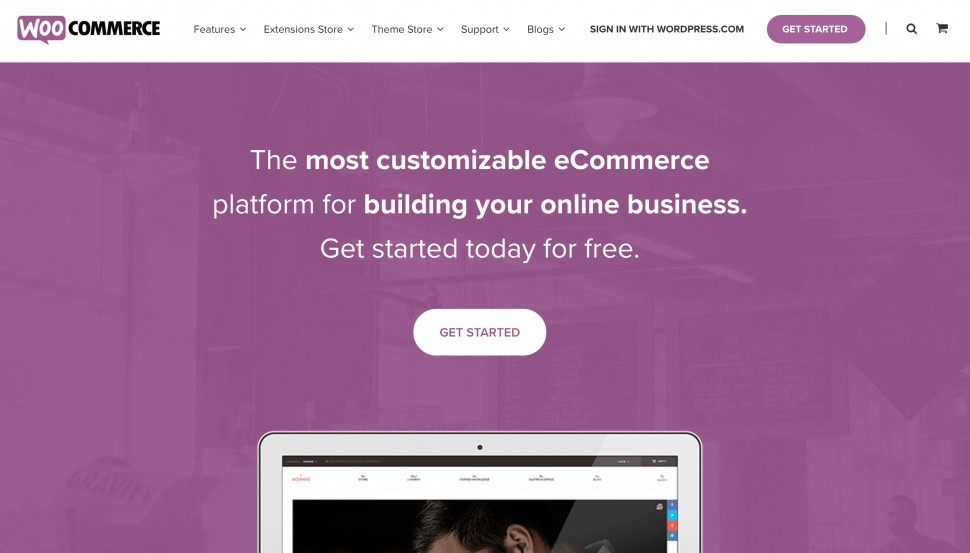 If you need versatility, WooCommerce leads the pack for small business. With hundreds of extensions and a vast network of thousands of WooCommerce developers worldwide, there is very little that WooCommerce cannot do. If your business scales up suddenly, WooCommerce also has a very high threshold for performance at scale, providing you have the right hosting infrastructure. For most small businesses, WooCommerce is the logical choice.
Shopify
The other solution I would recommend is Shopify. Especially so if your eCommerce business is just starting out. For businesses who need to test out the market for their products, Shopify is the best bet. Shopify is a hosted solution. Thus it has plans ranging from $29 to $299 dollars a month, plus transaction fees. There is 24/7 support with Shopify, and they handle all PCI compliance. If you need customization, there are also tons of developers who are well versed in Liquid, Shopify's templating language. If you need to test whether there is demand for your product, Shopify is a great choice.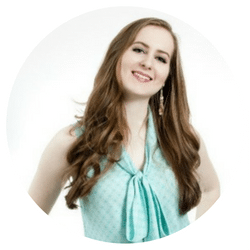 ---
While there are many excellent eCommerce platforms available, such as Amazon, eBay, and Etsy, nothing beats selling your products on your own website. When you sell on your own site, you have complete control over your pricing, traffic, and what details you collect about your customers. This allows you to make the best business decisions to make more sales in the future.
You don't need an expensive website, either! You can build your own, practically free site with WordPress, or use a complete solution such as Shopify to make things even easier.
Even if you choose to also sell on a third party platform, it's always best to also sell on your own site. That way, if the third party platform ever shuts down, you won't lose all your sales (or customers) overnight.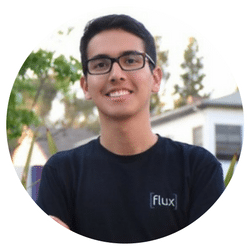 ---
I've worked on eCommerce for many years and Shopify is hands down my favourite platform. I prefer Shopify because of the powerful analytics dashboard, the easy setup, and the many apps that you can connect to it such as Oberlo, Shippo and Privy. I love the Shopify business so much that I even invest in $SHOP stocks.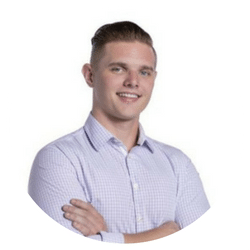 ---
I think the best three platforms for small businesses is Shopify, BigCommerce, and then Magento for the larger or more established brands. Shopify and BigCommerce are really 1A and 1B when it comes to eCommerce and are both fantastic platforms. I really have nothing negative to say or what each one does better than the others.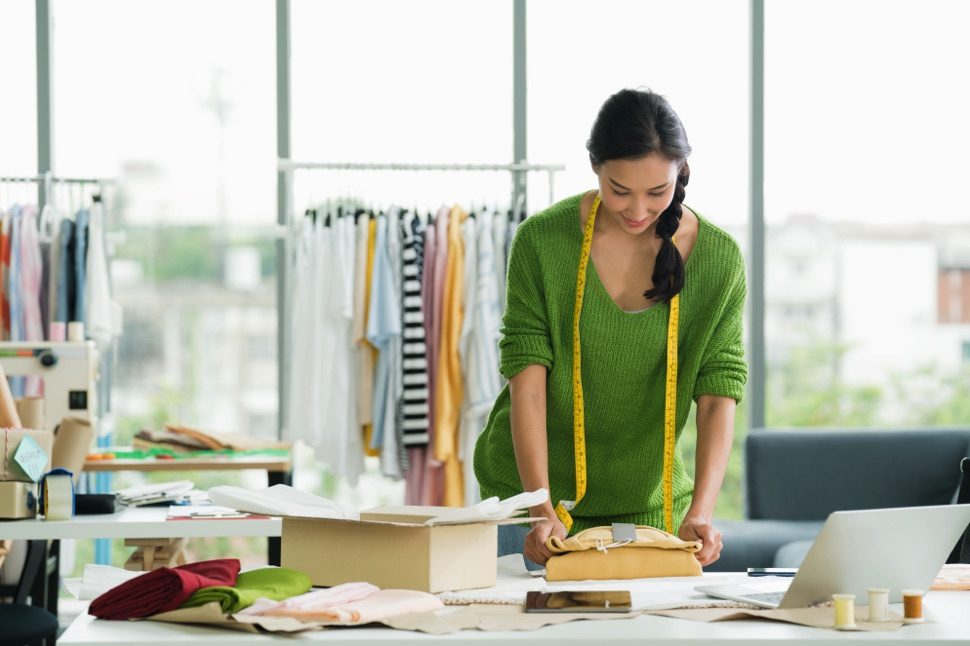 Although I see more fashion brands on Shopify and more B2B on BigCommerce. Not really sure why but that seems to be the trend. Magento is more of the Ferrari in the eCommerce space but can be good for small businesses as well. It just requires more budget using development hours on it. With that being said it is the most flexible of the three and can provide the most customization. When it comes to SEO, which is my speciality, they all are very exceptional for it and none is better than the others.
---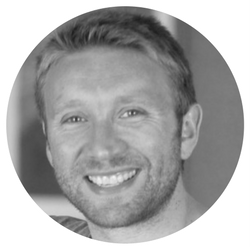 My take is that Shopify is the best eCommerce platform for small business.
It's not the cheapest but it's quick and easy to set up, it has a great interface, slick template designs and has a ton of great apps to help scale your business without the need of a developer. Another advantage is that it integrates with almost any 3rd party software very easily.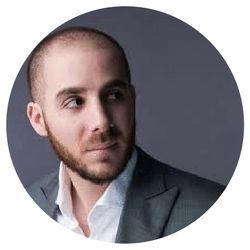 ---
For most entrepreneurs, Shopify is the best bet. It's really the most complete, easy to use, and forward thinking platform on the market right now.
My second choice for a hosted platform is BigCommerce. Very similar to Shopify in terms of functionality but generally focuses on higher growth merchants.
Finally, WooCommerce for WordPress is an excellent choice for those that prefer full control, and endless options/plugins.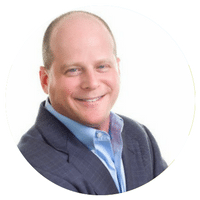 ---
#11. Gene Marks
Although there are great choices available – like Magento and Shopify, I usually recommend BigCommerce to my clients. It's very affordable with low startup costs. It requires minimal customization and extra development. But if you need development there are a ton of resources available. There are a bunch of templates and this saves time. It's also extremely user-friendly.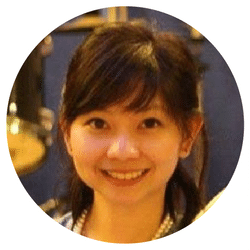 ---
#12. Stephanie, ToHerHeart
I'm the founder and sole web designer of ToHerHeart.com with over 5 years of experience in continually trying-and-reviewing the right eCommerce platform for ToHerHeart.com since before its establishment in 2011.
I believe the key to knowing the right eCommerce platform is to decide first whether we would like the easy, drag-and-drop kind of instant website, or if we can do the basic web programming, we may prefer to customise our own website design.
Ecwid
For the easy, drag-and-drop kind of instant website, I strongly recommend Ecwid as they can function as stand-alone or be easily embedded into any existing website like a blog. There are many other such instant website providers like Yola, Weebly, and Wix. Despite a little less fancy in look, Ecwid stands out to me. They mail out an educational and informative newsletter on eCommerce tips, which has improved a lot over the years.
PrestaShop
If you can do some basic web programming and are like me who would prefer personal touch on the look and feel of your website, go for PrestaShop. It's free and it comes with a vast choice of free modules (or functions) to suit your eCommerce needs. With its huge group of users globally, it's easy to find solutions to fix some common bug or get help through its forum. Another plus point about PrestaShop there are many awesome free web templates available for us to choose from. My favorite are those that come with responsive theme templates suitable for desktop, tablet, and mobile devices.
---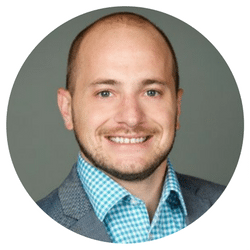 #13. Matthew Osborn, Apruve
I think the biggest question relates to the size of the company and goals.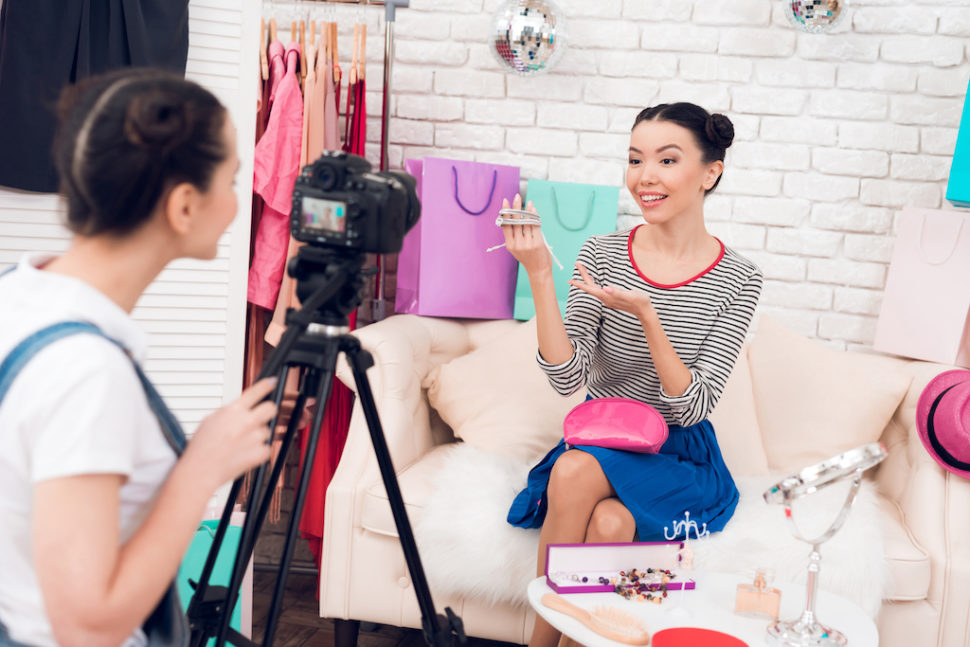 A small company that is just starting would most likely prefer BigCommerce or Shopify. These are easy to set up and pretty cheap.
Although if the business's goal is specifically in eCommerce, then they should look into more functionality (sadly more expensive) – OrderCloud, CloudCraze and so on.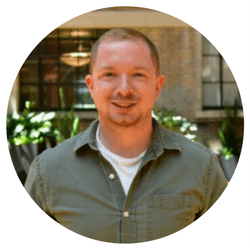 ---
Choosing the proper platform for your eCommerce store comes down to the goals of your business. If you have a robust inventory, proper management and workflow is essential. The bulk capabilities of Magento are more suited for these stores, but every platform will have its downfalls.
It is not nearly as user-friendly as a WordPress build that is equipped with WooCommerce. With thousands of plugins available for WordPress, this route offers your business options and flexibility.
Whether you are looking for proper optimisation of your product line or enhanced integration into a CRM, a little bit of development work can go a long way towards making your storefront a functional extension of your business.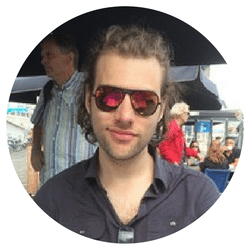 ---
For selling physical products I would say Shopify is the best platform.
Shopify
Pros: It's extremely easy to use by anyone non-technical (no installation either). This allows someone to get set up in minutes as well as supporting a large set of features to perform complex tasks like integrations with other applications and mobile applications.
Cons: Is it gets a bit pricey when you scale. It is indeed a SaaS solution and they also end up taking a cut of sales. You also don't "control" your own data so you are pretty locked into Shopify once you get big enough and rely on it.
WordPress
I would say the next would be WordPress to sell products. It's a general all-in-one platform you can do anything in. The WooCommerce plugin made by the company behind WordPress (Automattic) handles the eCommerce aspect very well.
Pros: you have the capability to expand your platform to be more than just eCommerce. Also, you can host WordPress yourself. This gives you complete control of your data.
Cons of WordPress. It's a bit of the "jack of all trades and master of none". So it can do anything but in order for it to actually do everything you need a development team usually.
ServiceBot
The last eCommerce platform I want to discuss is one I've been developing – ServiceBot
ServiceBot is what I would consider the best platform to sell services (not products),
Pros: ServiceBot is an open-source platform which is following in the steps of WordPress. It's easy to install and can be either self-hosted or hosted by us on our cloud. It's designed to sell services such as "Web development" or "Lawn mowing". This is where you can add recurring costs, automatically invoice customers, and save sales by being able to communicate with customers before they cancel a running service.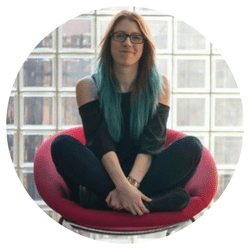 ---
When it comes to identifying the best eCommerce platform for small businesses, my first answer would be "it depends".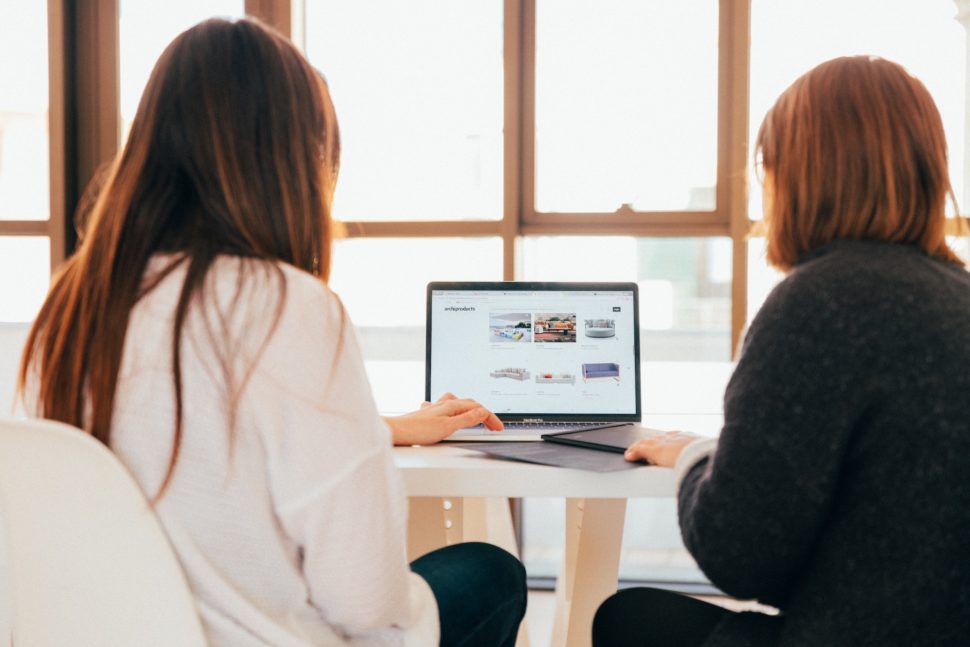 While that may seem an 'easy' answer, not all businesses have the same needs. So they will have different requirements for their platform.
That said, if you're just looking to get started I'd recommend using Shopify or Squarespace. While they do have a monthly subscription fee, the ease of setup and maintenance that comes with these platforms is worth it.
Using a platform like Magento can incur huge costs from developers not only to set up but also for maintenance. However, using Shopify, you might not need a developer to get you going.

---
I've been selling a waterless car wash product on the Internet since 2003.
I've tried many eCommerce platforms. They've included HTML using PayPal "Buy It Now" buttons, free open source eCommerce shopping cart from OSCommerce, and 3rdparty subscription cart from Volusion.
However, the BEST app currently in the marketplace is Shopify.
I have three eCommerce stores on this platform: http://store.driwashsolutions.com, http://www.atoolcrib.com, and http://www.bestwheeldolly.com.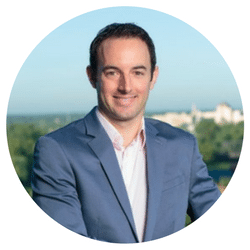 ---
In my eyes, Shopify stands alone as the greatest eCommerce platform for small business owners. Its built-in speed and security is unparalleled in the realm of eCommerce. The easy-to-use design tool allows virtually anyone to create a beautiful storefront.
Customer support continues to be the most responsive and helpful compared to other platforms I have used in the past. Plus, the app database provides a vast amount of resources from marketing tools to in-depth coding software. Simply put, Shopify is great for small businesses who are not coding experts or professional designers.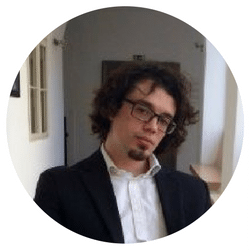 ---
The best eCommerce platform is one that solves all of your problems. For us that means a custom built platform. But if you are not doing much business online yet you may look at some popular solutions.
One that is very easy to get started with is Shopify. Their system is intuitive and simple to understand.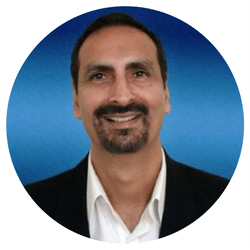 ---
#20. Nick Chandi, SlickPie
Shopify is king! I've experimented with many platforms to test the market waters. Only Shopify offered a truly slick and modern user interface.
It has so many add-ons! It enables you to create as tailored as possible experiences for your customers, at least considering Web-hosted platforms.
The platform is not perfect though. It has limited check-out customization options. But the overall ease-of-use and flexibility offered are so good that it overshadows any secondary details.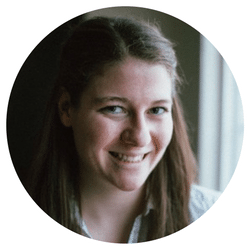 ---
Different eCommerce business owners will have different needs regarding features and design. Nonetheless, the eCommerce platform I most widely recommend is Shopify.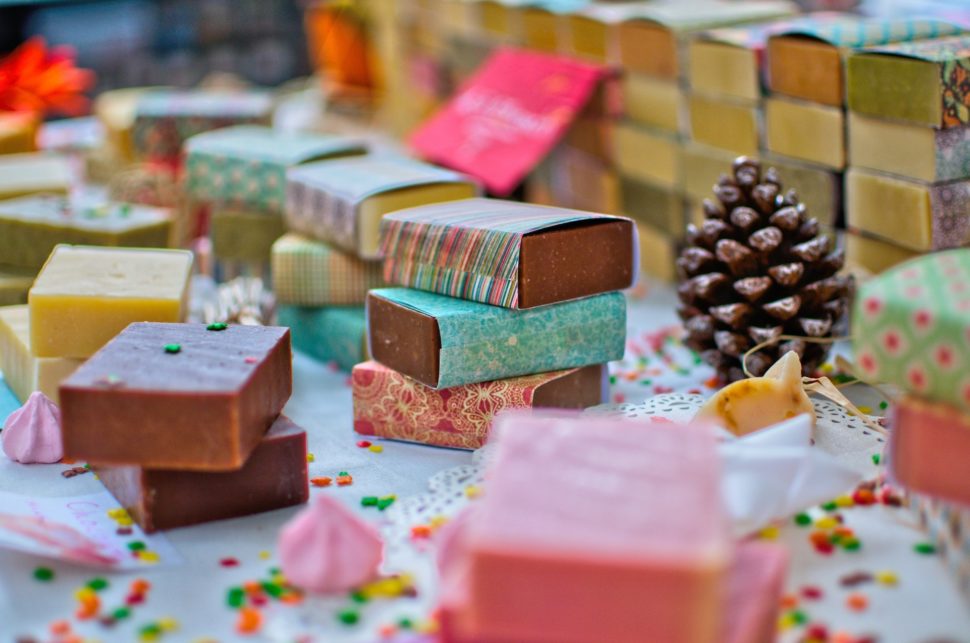 Shopify
Shopify is a fully web-hosted shopping cart solution that is easy to use and quick to implement. Plans are reasonably priced and include everything from customer support to site security.
However, Shopify is not the perfect solution. Built-in features can be fairly limited. This means that you might need to pay for multiple add-ons to fill the gaps in your software. In addition, I've seen reports that customer service may not be as helpful as one might hope.
Regardless, when it comes to an eCommerce platform that fits the needs of most small business owners, Shopify is as good as it gets.
Two other eCommerce solutions that merchants should consider are Big Cartel and Ecwid.
Big Cartel
Big Cartel is designed specifically for small retailers selling 300 products or fewer. Plans are very affordable (around $30 a month for the highest plan) and the software is incredibly easy to use. Big Cartel is best geared toward artists who are looking for an alternative to Etsy.
Ecwid
Ecwid, on the other hand, does a much better job handling growing merchants. Using Ecwid, you can build an online store. Then incorporate that store into any existing website by copy-pasting a few lines of code. It's fully hosted, and you can list up to 2,500 products for about $35 a month. Ecwid works great for online merchants who want to add a store to their preexisting website.
---
The Big Takeaway
What's the one single lesson that you've learnt from all of these successful eCommerce entrepreneurs?
That there's no single "right" eCommerce solution for your business.
That's right. Look at your business needs first and then find an eCommerce solution that addresses it. Don't go with the flow just because everyone else is doing it, or that it's flashier or easier.
In fact, there are other eCommerce marketplaces and solutions that might be a better fit for your home or side business. Just think of Etsy, for example, for creative entrepreneurs. This might be a good match if you're dealing with original, handmade products.
---
Conclusion
We've seen that popular solutions are recommended time and time again: Shopify, WooCommerce, BigCommerce, and Ecwid. The important thing is that you need to find a solution that matches your business. Don't make the mistake of trying to fit your business model to the eCommerce store. Your business size, products and length of your business are all factors in picking the right solution.
Finally, a big thank you to all the eCommerce and small business experts who took the time to contribute to this roundup. Please share if you enjoyed the insights!