7 Best eCommerce Store Builders for Small Businesses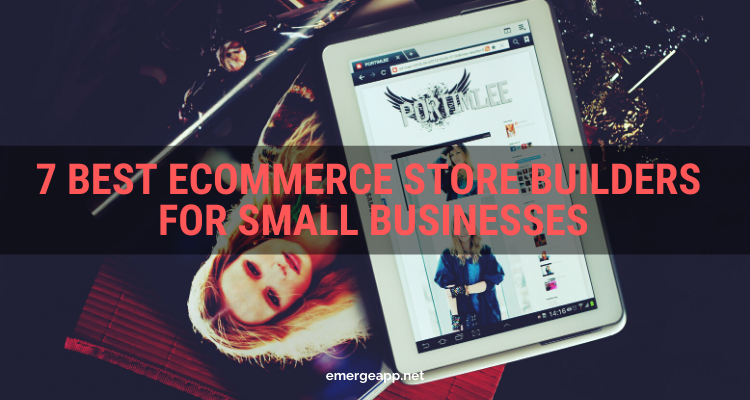 Introduction
There's no doubt that eCommerce stores are emerging on the Internet. Everyone wants to take their business online, but they need a really good eCommerce store for showcasing their products.
Today, it is very common for successful businesses to have an eCommerce site to interact with consumers directly on the internet.
To make one catchy eCommerce website, one needs a proper guidance and efforts.
Among many eCommerce builders, there are very few that make their mark and are up to consumer satisfaction.
On doing some research, platforms mentioned below are best eCommerce store builders present currently. Let's check them one by one.
---
Best eCommerce Store Builders for Small Businesses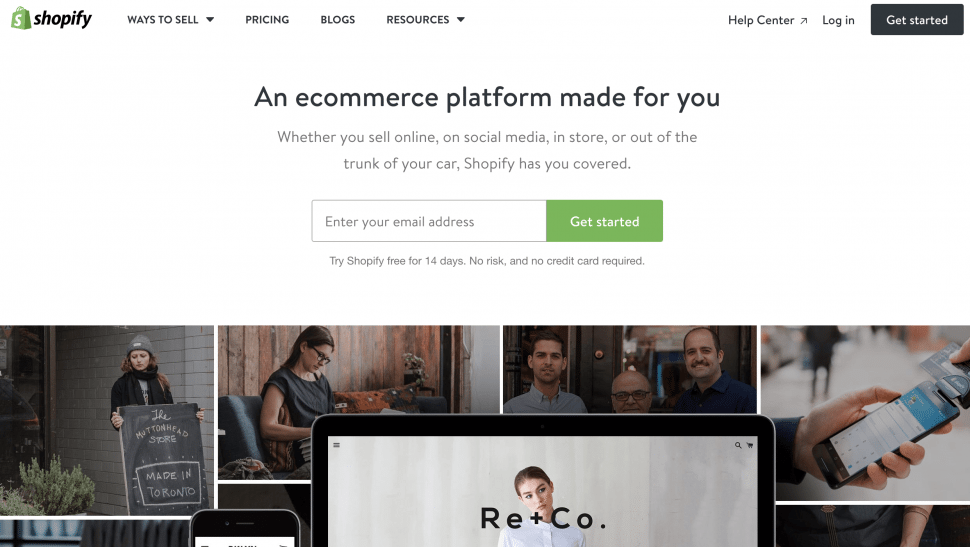 It is undoubtedly the best eCommerce store builder available online.
You can choose from hundreds of templates available in the store, which are in fact very detailed and practical. Even if you don't like the templates, one can build a custom one by yourself. You can use HTML and CSS for building your own custom templates.
The analytical tools are integrated within the website for the price. This will help in analyzing the customer, market trends, particular item sale, and all the required information to improve your sale and SEO.
The platform makes it easier to manage hundreds of products, without any problem.
It has over 70 payment options including every card giant there, like master card visa etc. you can also option available to let consumers check out with PayPal.
It is one stop for all your requirements to make a perfect eCommerce website. The basic plan costs you 29 dollars a month, which is pretty good price for the features you're going to get.
---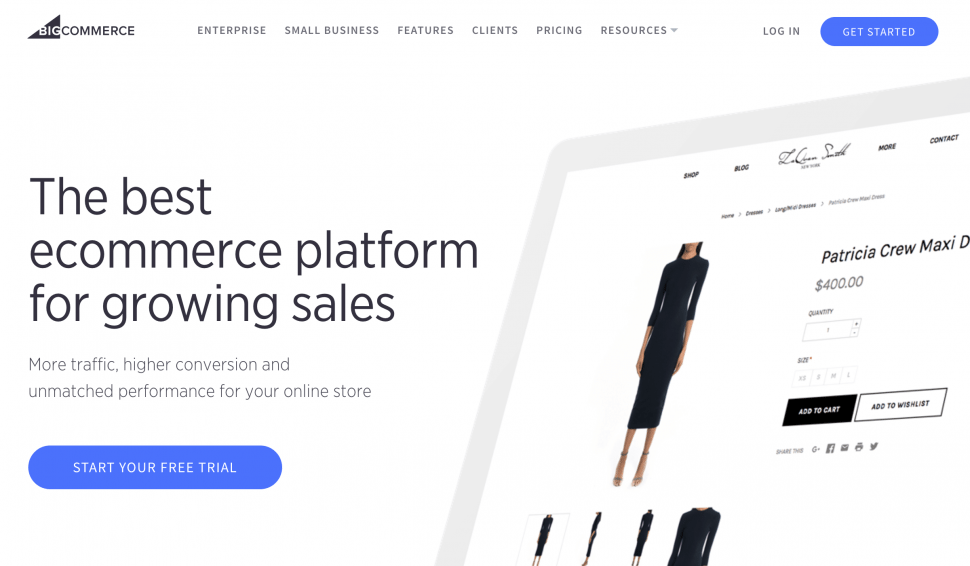 If you want an eCommerce builder which can boost up your sale really fast, then Big Commerce is your buddy.
This platform is very helpful if you have thousands of products, and makes it easy to manage them.
This platform can improve your SEO exponentially, making your sales to skyrocket. Big Commerce has best SEO tools and market analysis tools, which can make it easy to track the sales record so that you can find out where you're lacking.
You can easily make a store that is mobile compatible, big commerce is a platform to go for.
There are ready-made templates that can make your store to look more elegant and stylish. You can load these templates almost instantly.
There are other features like is handling discounts and coupon codes, social media integration, newsletters, Customer lists that are generated automatically and abandoned cart saver. This feature can be very helpful in converting potential customer.
You can also display your website in multiple eCommerce site like eBay.
The basic plan starts with 29.95 dollars a month.
---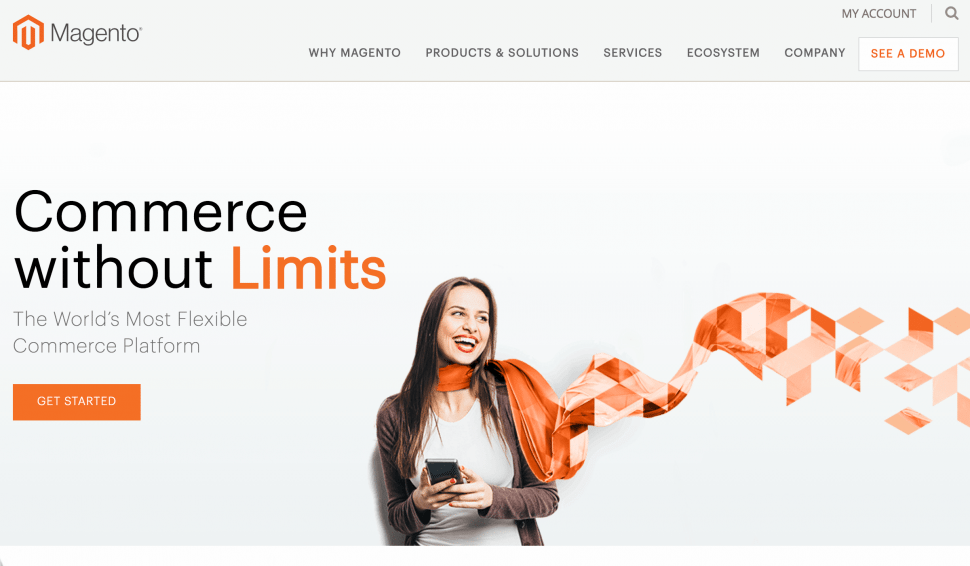 Most of us are no that techie and may end of not knowing what to do with most of the things present in an eCommerce builder.
But magneto is so easy to use, that you will be able to learn it within couple of days. The simple interface is the prime factor why people choose magneto over any other platform.
It also includes every feature, like SEO analysis, marketing management, here are some excellent themes present in the store, pricing from 60 to 100 dollars. These themes are readymade and you can instantly change them without thinking much.
Magento has two versions of usage, one is a community free version, and other is the paid version.
It has best security features and you don't have to worry about anything.
The store is full of hundreds of analytical tools about anything. You can see trends of sales, product sales, new customers, clicks and everything. 
---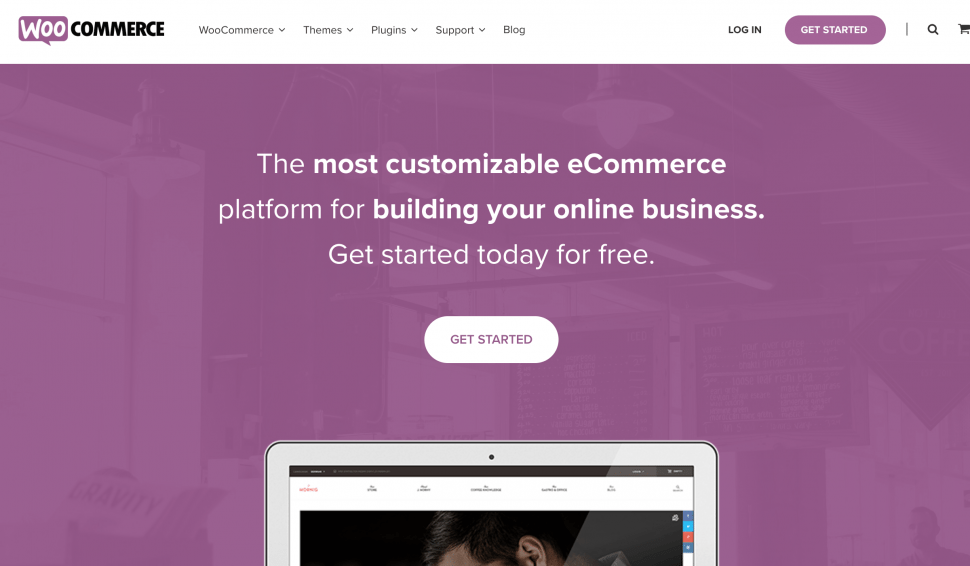 It is the most popular eCommerce website builder, due to the fact that it is easily integrated with WordPress.
Now you can monetize your cart with the help of this tool. It has got everything you need.
WooCommerce is relatively a decent builder because all its services are free. It doesn't charge transaction fees or any other fees. There are some internal purchases in it, but anyway, you would end up spending less than most of the popular eCommerce builders like Shopify and Big Commerce.
WooCommerce is perfect for small and large business companies, it doesn't matter what size it is, what matters how you execute your website to the world.
It has got some great tools of analyzing and optimizing your website for search engine.
It is also easy to use the platform, with some advanced features, which you're going to use eventually. This is mobile friendly builder, and all the basic feature like coupons, discounts, geo-location are readily available. If you're low on money to spend, this is definitely your option.
---
It is drop and drag type website builder, which makes it easy for non-tech savvy owners.
Thus making it one of the easiest eCommerce builder to use. It is easy doesn't mean it doesn't have lots of features.
You can analyze various trends of your sales by some clicks. You can monitor taxation, shipping costs and other expenses by the extensive tools present. This will help you to cut cost and make more profit.
Wix is comparatively easy to handle, and your website makes a good impression by the templates it has.
Social media integration is there and you can easily manage SEO tools and marketing management with this builder. If I have to go for the ease of access, this eCommerce builder is definitely my go.
The basic plan costs you about $16.17, giving you 20 GB storage and 10 GB bandwidth. 
---
It is a perfect eCommerce store builder, that has all the compatibility with tools, ease of access, SEO, marketing management, templates and what not.
You get social media integration, shopping cart details, shopping feeds, PPC and many more things. This platform can give tough competition to the best platform Shopify easily.
You get everything an eCommerce store builder should have, that too in very low price, only 15 dollars a month.
Volusion provides you great secure services with excellent analyzing tools. You can easily check on consumers and their trends by some clicks.
The user interface of this platform is easy and detailed. You have to learn it, but once you are done, it can be pretty helpful for new comers.
If you have to choose between Volusion vs Shopify and you are looking for an affordable solution, then the suggestion would be to go for Volusion, because it is almost the same platform, but with better pricing.
---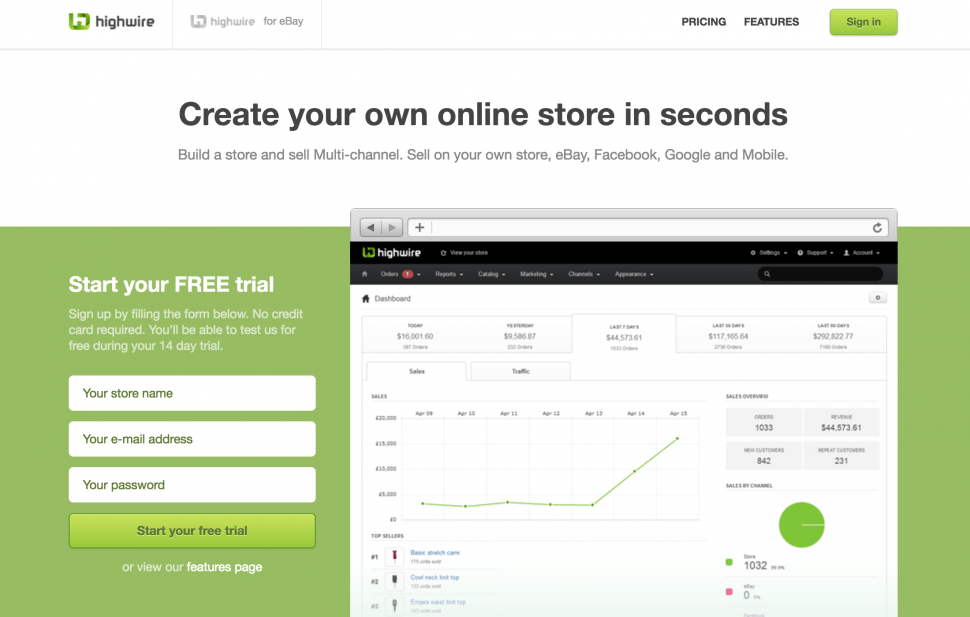 This is again a very good store, but lack some very advanced features.
You can indeed check your trends and SEO details by analytical tools, but when it comes to handling big website and sales management, it may be not suitable.
However, for small business websites, this platform is perfect due to the pricing, it cost you $14.95 per month, with all the features.
It has very good payment gateway options, which can accept majority  payment. This platform is complete store for product reviews and other product related design amendments. If you buy its subscription, you will realize that it is actually a pretty good platform, and is underrated.
You get very secure services and good consumer support. This platform is definitely a go for budget people having small business.
---
Conclusion
There are many eCommerce store builders in the market but these are the best 7. You can choose according to your specifications because each one has got its own benefits.