Best Online Marketplaces to Sell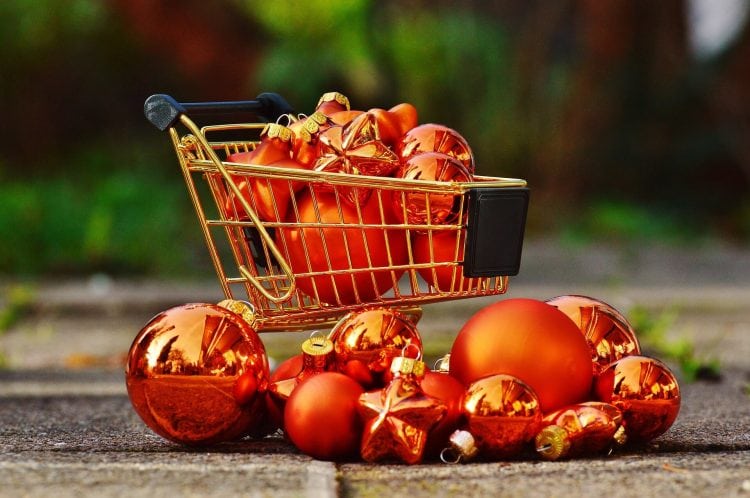 The Internet is full of marketplaces where you can sell your product to targeted customers.
If you want to increase your sales, here's the list of best online marketplaces which could help you out.
These online marketplaces are designed according to the sellers' need and optimized so well that it is very easy to reach the customer.
You can add description and details of the product and these online marketplaces will filter your product on the basis of keywords.
Below are the marketplaces where you can list your products for selling.
Best Online Marketplaces to List Your Product
It is the biggest online marketplace available currently on the internet.
You can sell every kind of product on Amazon.
The support system of this platform is very efficient and it is both seller and buyer friendly. Services like prime and amazon fulfilled make it easier for sellers to reach out customers easily and fast.
If you're planning to list your product online, Amazon should be your first priority.
Its known to be one of the best online marketplaces to start with.
Having a simple and basic design, this marketplace is popular in the way of selling, here consumers can bid on the products and then buy them.
It is a very good platform to list your product and used widely for listing handmade, crafts and used clothing. It is like the local market around the corner on the internet.
This marketplace is specially optimized and used for selling art and craft products.
Mostly vintage and handmade products are listed, so of your product is of this type, you can easily list it here and increase your sales.
Etsy is a fair platform, estimated to have 1.93 billion of merchandise in 2014.
It is a good alternative to the etsy.
You can make your store on your own, and first 10 products are free to sell on Zibbly.
You can sell your handmade art and crafts easily, and test if e-commerce is working for you or not.
Selz is the best e-commerce software for selling digital content like eBooks, photos, blog themes, software and more.
There are no monthly fees, on transaction fees when your sell a product.
Tictail
If you want to set up your first e-commerce platform, then tictail is for you.
Tictail is a social marketplace home to independent brands from over 140 countries around the world.
On Tictail, shoppers can explore and connect with our global community of brands—and be the first to discover the next big thing in fashion, art, and home decor.
It is free of cost and manages the store pretty well. You can market yourself through facebook and other social platforms to increase sale.
Cratejoy
Cratejoy's subscription marketplace is the best way to discover and shop for new and unique subscriptions.
It is a subscription box type platform. So if you're into this thing, and want to sell your products like that, then you will dig this.
Alibaba
It is a Chinese Retailer giant who could make Amazon look small. It has almost every product listed on the website.
It does sales of billions per year. It is expanding in the US currently.
You can list your product and expect good sales. It also lets you list services and other crafts. Basically, it is one stop for all your needs.
Jet.com is an American e-commerce company headquartered in Hoboken, New Jersey.
A startup launched in 2015 spring, providing low-cost maintenance and optimized shipping cost.
Your store will be ready even if you have a low budget. It is usually for branded products and could be really great for some sellers.
It provides relatively low cost, that too per item sold. The platform is designed well for low priced stuff, and you can easily sell your stuff.
It's a great marketplace if you consider low fees a parameter to decide. it is a shopper oriented website, designed particularly for targeting sellers who are in starting phase.
Your resources will be channeled in a good way on this store.
Sears.com
A great website where you can list any number of products, no matter which type.
Buy.com
It is a platform which is continuously expanding and gets a lot of traffic. Registering yourself on it surely means good sales.
It is the second largest retailer is the US, and surely lives up to the reputation it has. It's one of the best online marketplace, if you're targeting US audience.
A haven for male tech geeks until it opened up to third-party sellers, Newegg now offers clothing along with automotive, sporting, and industrial products in addition to consumer electronics.
All items must be shipped within 72 hours of order confirmation and the company gives sellers the option of fulfilling orders themselves or letting Newegg do it.
Newegg has over 700 sellers on its site. Its a hidden gem.
The products are listed in a classified format, a great platform if you want some serious buyers.
Buy or Sell: pets, autos, homes, computers, and fashion for sale by owner.
Depop
If you're looking for a website that is purely optimized for mobile, then this is your answer. The website has a large number of products and surely a good seller platform.
A mobile app for iOS and Android that is part Instagram-style social network and part eBay marketplace.
It helps in making your e-commerce store, and also lists the products in google shopping. So it covers the both ends a seller needs.
A platform specially designed and optimized for electronics. the idea is to buy directly from people, not the internet. There are reward points also.
It's part of a global network of Japanese-owned marketplaces with sales in Europe, the Americas, and Asia.
CustomMade
This site is the most popular eCommerce site in Latin America, with Mexico and Brazil comprising 60 percent of its total merchandise value.
Listings should be available in the native language of the countries and Mercado users can choose from a basic, free web store, or pay monthly subscriptions for enhanced functionality and value added services on their stores
Best Online Marketplaces for Sellers:
These are one of the best online marketplaces which surely help you in increasing your sales, and if you're selling a particular type of products, it is suggested to try the platform which is suitable for that only.
You can expect your sales to rise, provided that you're continuously working on your marketing.