List of B2B marketplace in Vietnam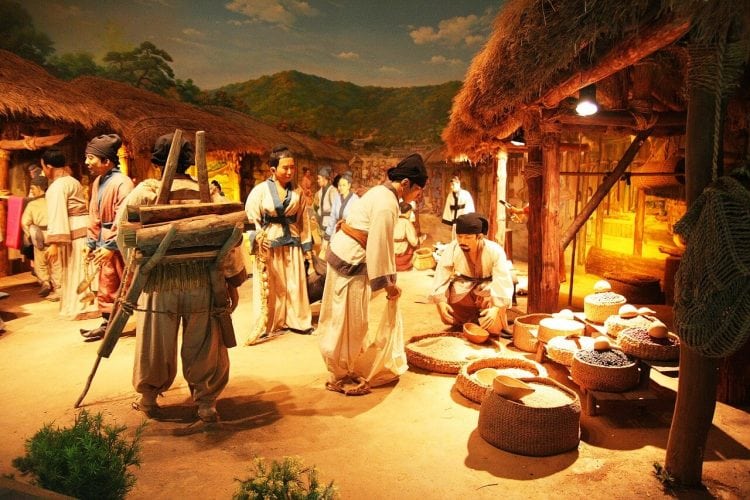 Vietnam is the hub of manufacturing goods and lifestyle products.
Many brands have manufacturing facilities, especially footwear and lifestyle products. This is due to various factors which make the manufacturing quite cheap than in rest of the world.
Vietnam's economy strongly depends upon industries and manufacturing, so we all know that it is a great country for business expansion.
Due to manufacturing, there are lots of B2B websites available, which can provide goods at cheaper rates than rest, having great quality.
The quality of good manufactured in Vietnam is standard, and many brands opt for the country for manufacturing.
This has given a boom to B2B marketplaces and retailing on a high scale.
There are many Vietnam B2B marketplaces that offer you goods at very affordable and high quality. Let's talk about them.
B2B Vietnam Marketplaces
Out of all the marketplaces in Vietnam, this one has a well-structured website, a listing of a large number of goods, and trusted sellers.
Vietnamese made is biggest marketplaces in the Vietnam, and you can buy almost every product that is being manufactured.
They have a business focused layout of the website, and you can find products on the basis of categories, hot deals, discounts and much more.
They have good reviews and is among the best marketplaces if you require a bulk order. Not only that, they provide latest news n market trends going on recently.
If you have to look for bulk order in Vietnam, this side should be your first priority.
The structure of the website is basic, and for solid business only. You can make your account and start trading as soon as possible.
There are good products on the website and offer you so many discounts if you're a bulk order giver.
The website is simple, but you would be amazed at the capabilities. It is quite a popular website in Vietnam and worth a try.
If you're looking for a one-stop solution for business to business retailing, then this website is definitely going to be on your list.
The best thing of trade key is that they have a listing of products and sellers, with respective prices and these lists are huge. Their directory is biggest available in the Vietnam.
The structure of the website is well built, and you can buy from appliances to clothing, everything.
Trade key is surely a Vietnamese website that has a huge impact on the other countries and providing some serious amount of products to them.
This business directory has a good amount of traders listed and can help you out in your B2B transactions.
The website is designed well and gives you various categories on the homepage to choose from.
You can choose the product and head straight away for a deal. You have to first sign up to avail offers and special privileges.  
They have featured companies that provide goods at a nominal rate. Overall, a perfect site for serious business transactions.
Vietnam Trade Fair
As the name suggests, it is the online fair of Vietnamese manufactured goods. You can find any type of product with good quality listed there.
The design of the website is simple, yet detailed so that you can easily go through different categories.
There are different traders listed, and you can easily contact them and talk about your deals. This site offers details of various sellers, which could be of a lot of help.
VietAZ.com
This Vietnamese site is a basic B2B marketplace, having products categorized and traders who sell them.
It is another marketplace for people for serious business transactions.
The site isn't as popular as the mentioned above, but it does the job well.
You can look for plenty of products and traders. They have good quality products, along with food items, which is pretty amazing if you're a local seller.
The website has all the things a marketplace should have, a website worth visiting for B2B deals.
TradeFord
It is one of the biggest websites present in Vietnam but somehow underrated due to less exposure.
You can find all types of products, whether electronic or lifestyle.
The structure of the website is designed well and you can find what you/re looking for pretty easy.
It is one of the few Vietnamese B2B marketplaces, where you can actually get things done without any problem.
The interface of the website is easy, and you can do business without any anomalies.
Conclusion
Vietnam is the hub of manufacturing, and various surveys confirm future growth and economy boost.
These marketplaces mentioned above all proof of what Vietnam can do.
These marketplaces are the best Vietnamese B2B marketplaces available for online trading.
You can find any type of product, new trends, quality, and whatnot. These marketplaces are specialized in selling and exporting, so having a business deal with them is only going to be delightful.