How to Become a Better Exporter in 6 Steps
If you're involved in international trade, there's no avoiding the fact that the United States is currently the world's largest economy and the largest exporter and importer of goods and services.
Its exports of goods and services alone totaled $2.1 trillion in 2011! And there's also little doubt that this figure is much higher today.
So, as a busy exporter, you're either shipping your Made in USA goods outside of the States or count American buyers among your biggest customers outside of your country.
Either way, you're bound to experience common pain points and headaches shared by exporters around the world.
Let's go through these points in turn and see how you can run your export business faster, more efficiently and accurately.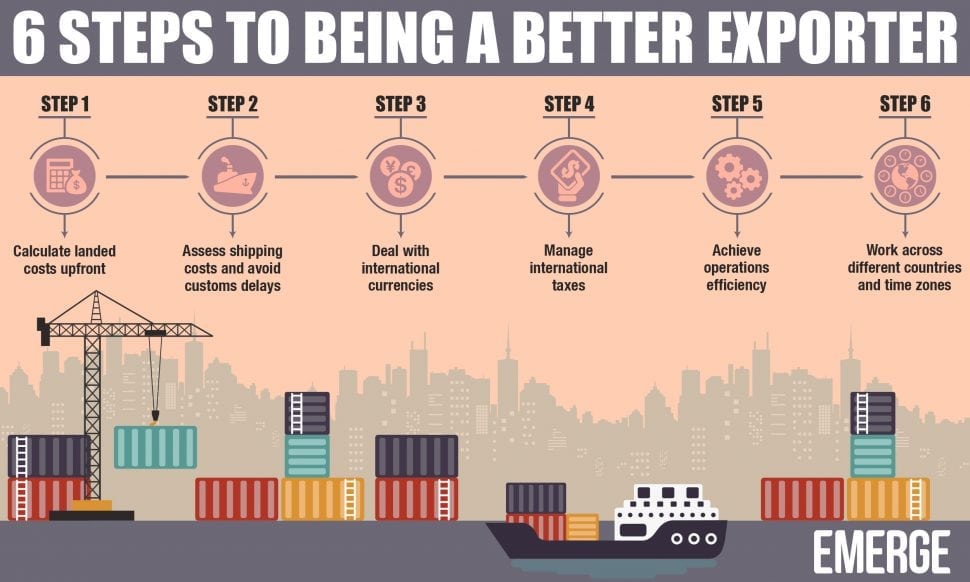 ---
1. Calculate Landed Costs Upfront
What Are Landed Costs?
Landed costs are expenses that need to be paid when you ship products from one country to the doorstep of the customer in another country. These costs are typically customs duties, insurance and freight. And they're as inseparable as football, beer, and the World Cup!
But, wait, isn't the selling or purchase price more important than landed costs? Why do we need to focus on these costs that make up a small proportion of the product's overall cost?
Landed costs can quickly add up as hidden costs. Your customers are importing your products in bulk and landed costs can make a difference between a profit and loss for them. Marketplace competition means maintaining profit margins is critical for your customers.
It's understandable that your customers want to import your goods with minimum landed costs and maximum profit margin. By knowing their landed costs upfront, they are able to know the "true" cost of purchasing your goods and thus price them competitively in their market.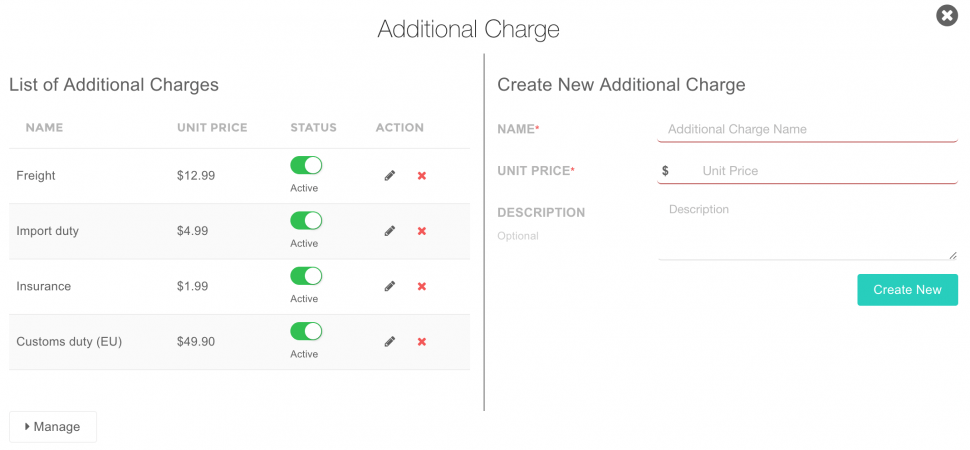 Add and manage all your landed costs easily in EMERGE App
Why Landed Costs Matter for Exporters
Landed costs aren't just a worry for importers. Exporters need to know that landed costs aren't just simply cost + insurance + freight. At times countries may engage in trade wars and impose anti-dumping duties or even change import regulations according to the season.
You need to keep up-to-date and understand the changes that happen in each of the markets that you export to. A sudden surge in tariffs for classes of goods or a prohibition on the importation of certain products will surely mean losses for you and an upset customer.
Also, just like importers, you need to have complete transparency in landed costs so that you can calculate export sales prices. By understanding how much your customers pay to import your product, you also gain an insight into how your customers set their prices in their local market. For you, this means additional market intelligence in establishing your pricing strategy and thus your profit margins.
---
2. Assess Shipping Costs and Avoid Customs Delays
Are you manually calculating the cubic metres (CBM) for your shipments? And do you struggle with accurate packing lists for your shipments? Have these automatically generated for you and streamline your operations workflow.
Accurate Calculation of Shipping Costs
Shippers typically charge the higher of actual weight or volumetric weight.
For example, you might be exporting beautiful hand-made pinatas from Mexico. They're very lightweight as they're made from paper. However, they're also very bulky and large as they need to contain goodies and must be large enough for someone to hit!
Since pinatas cannot be shipped in a flat-pack form, you'll be charged not by their actual weight but by their volumetric weight in length, height and width. So that giant giraffe pinata is going to cost your customer dearly to ship!
Another example. Flat-pack furniture is an efficient use of a typical shipping container's dimensions. Self-assembly by the consumer means that you can fit hundreds of flat-pack wardrobes in a shipping container instead of, say, tens of fully assembled ones.
But how many products can fit in a standard shipping container? Should you go for a Full Container Load (FCL) or Less than Container Load (LCL)? Knowing your shipment's CBM will help you decide these.
Sure, there are online and offline apps to help you calculate CBM for your products and shipments. But why punch away at numbers when it can be done automatically for each shipment? Enter your product's packing dimensions in EMERGE App and it will automatically calculate its CBM in your packing list.

CBM is automatically calculated when you add your product's packing dimensions
Customs Delays
Another pain point with exporters is customs delays. Avoid this by providing a clear listing of the shipment's contents, value and harmonised tariff codes. EMERGE App lets you download a convenient packing list for customs purposes.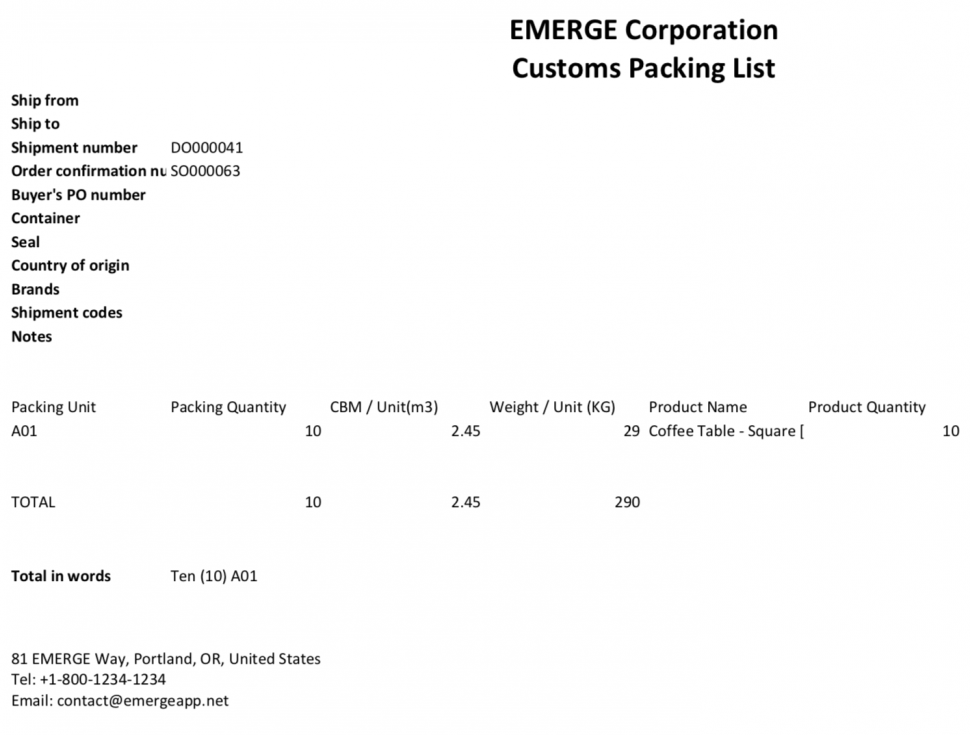 A typical packing list for customs
---
3. Deal with International Currencies
Being involved in global trade means dealing with international currencies. As you know, the foreign exchange market is extremely volatile. A price that you agree upon with your international customer could rise or fall depending on the exchange rate afterwards.
How to hedge your exposure to foreign exchange risk is beyond the scope of this blog post. However, you can take steps to decide how you want to deal with foreign currency in your business.
As an exporter, you need to decide whether to price your products in the local currency that you're exporting to. This all depends on your business pricing strategy for that market and how your competitors price themselves. Your customers will understand domestic pricing better and they will bear no foreign exchange risk.
Alternatively, you could simply adopt a default currency for your business, say US Dollars or the Euro, and then have your customers bear the foreign exchange risk themselves. However, this may impact your business if the exchange rate moves favourably for you as your products will be seen as expensive in overseas markets.
In EMERGE App you first define a default currency for your business. Financial reports that you generate will use this as your base currency. You then add international currencies that you need along with an exchange rate.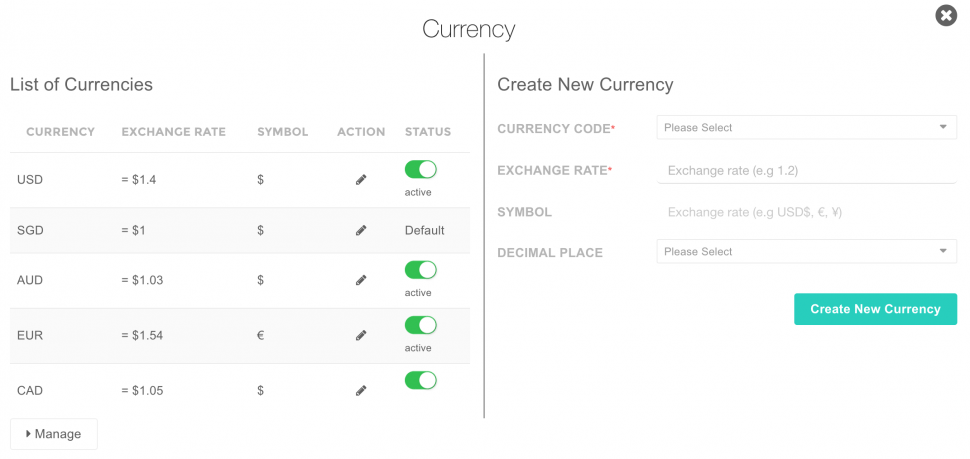 Easy international currency management in EMERGE App
If you're adopting a strategy where you price your goods in the local currency of your overseas markets, then you can set the currency for your customers, products and sales orders.
---
4. Manage International Taxes
Wading into the ever-churning waters of international taxation can be a murky one.
Keeping An Eye on Tax Changes
In the past India exempted exporters from sales tax and other levies. With the introduction of GST, exporters now need to pay Integrated GST (IGST) first and then seek a refund after the goods are exported. This new requirement means additional record keeping and reduces the working capital of small and medium-sized businesses in India.
If you're an exporter in the European Union trading bloc, then you have a bevvy of Valued Added Tax (VAT) rules to comply with. You don't need to charge VAT if your EU customer has a valid VAT number. If they don't have one then you need to charge VAT at the rate applicable in your country. Accordingly, there's no need to charge VAT if you're exporting outside of the EU.
What does this mean to you? Your business operations need to be as flexible as tax change announcements. And your software needs to support today's and tomorrow's taxes.
How Software Can Help You
EMERGE App allows you to enter and define whatever taxes you need at the national or state level. You're covered for current and future taxes as there's no restriction on the rate and description of the taxes.
Multiple taxes can be handled, too. In the state of Tennessee, for example, a complicated tiered tax rate is applied to all goods up to the value of $3,200.
Firstly, a state tax rate of 7% applies to all goods.
If your product has a value up to $1,600, a local tax rate of between 2.25% and 2.75% is applied.
Otherwise, a state single tax rate of 2.75% is levied on all goods with a value from $1,600 to $3,200.
These tiered tax rates will look like this in EMERGE App: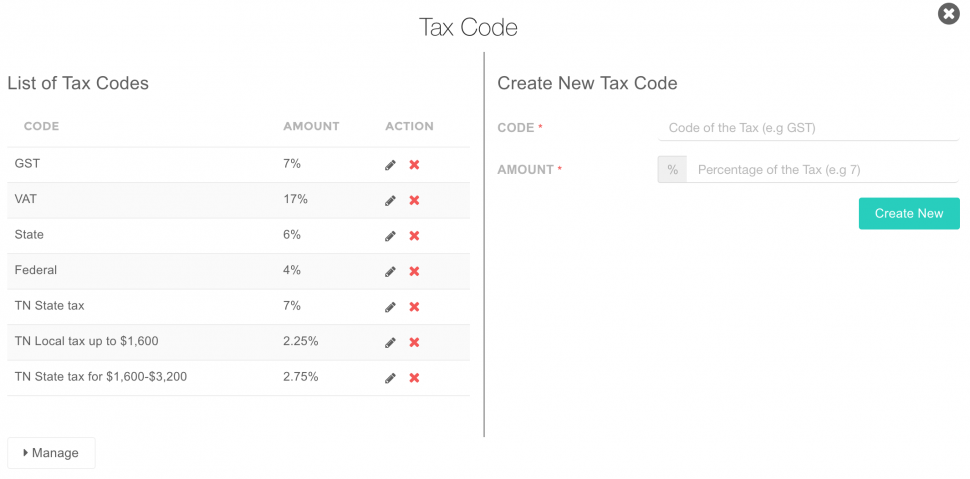 Easily add multi-tiered taxes in EMERGE App
---
5. Achieve Operations Efficiency
Supply chain management (SCM) aims to reduce costs and lead times for exporters. So getting your employees to work better, faster and smarter with software and technology is one way to achieve this.
Dispatch Your Goods with Barcode Reconciliation
Your order fulfilment team, for example, will appreciate tools to automate and double-check their work. Dispatching products before shipping them out requires them to check false or incorrect paperwork. The goods also need to be checked for the correct quantity and description.
EMERGE App has a time-saving barcode scanning and dispatch feature for your order fulfilment team. This allows you to reconcile the items in a shipment before shipping them out. Once reconciled, you can deliver them and the in-stock quantity in your warehouse will automatically be adjusted.

Dispatch and reconcile your shipments in EMERGE App
Setup Multiple Warehouse Locations
Another way to fulfil orders faster is to set up warehouse locations near your international customers. Situating your goods to be physically nearer to your customers means a much faster delivery time, easier returns and exchanges, and no messing around with international shipping for individual orders!
EMERGE App allows you to add as many warehouse locations as you need. Like international currency, you choose a default warehouse and then pick your overseas warehouse locations when needed in your sales orders. The outgoing stock will be shipped from your overseas location when you start the packing process.

Add as many warehouse locations as you need in EMERGE App
---
6. Work Across Different Countries and Time Zones
The age of shrink-wrapped software is long and truly gone. In those days you had to sit at a desktop or laptop and then sync your work, via dial-up or LAN, with a central server in your business.
Today, cloud-based software is here to stay. These are typically light-weight applications that run in just about any major web browser. Your data is synced and saved on the fly so you need not worry about losing your work in case of theft or an outage.
Most importantly, cloud apps and the mobile web means that you and your employees can collaborate and work together anytime, anywhere with a decent Internet connection, whether it be your co-working space, a local coffee shop or a remote tropical resort.
Thin & Light Apps Are In
Web-based email, calendar, scheduling and chat are just some core apps that are indispensable to mobile workers. Likewise, a web-based order, purchase and inventory management solution enables your staff to work together across different store, office and warehouse locations.
EMERGE App supports all current web technologies and standards. While it performs best on a desktop or notebook computer, it's equally at home on a mobile tablet or any thin and lightweight client device.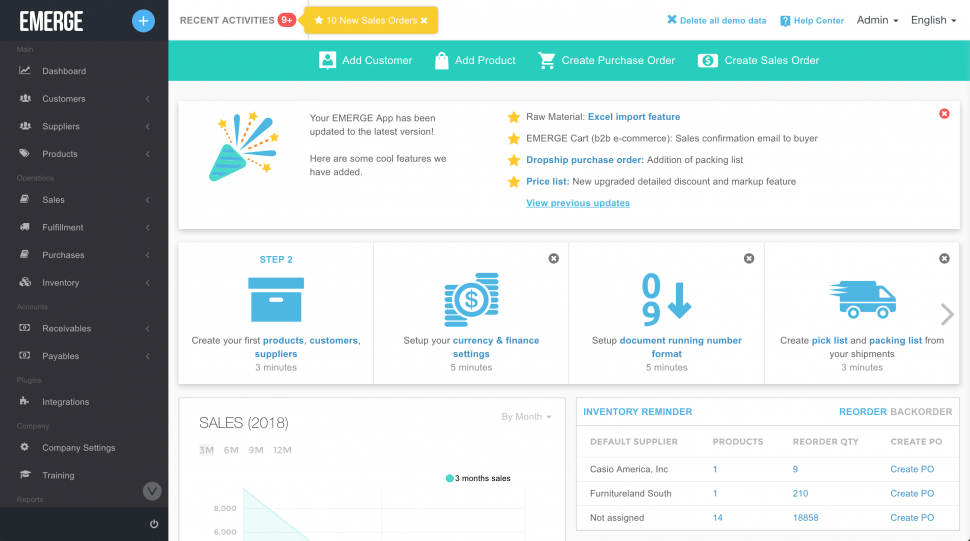 We can't help it if EMERGE App looks good!
Collaborate with Tasks & Notes
EMERGE App has a unique tasks and notes feature built-in just about everywhere. You'll find it in records for customers, suppliers, quotations, orders, shipments, receive notes and invoices. This allows your users to have a complete and current view of relevant information attached to the record across different time zones.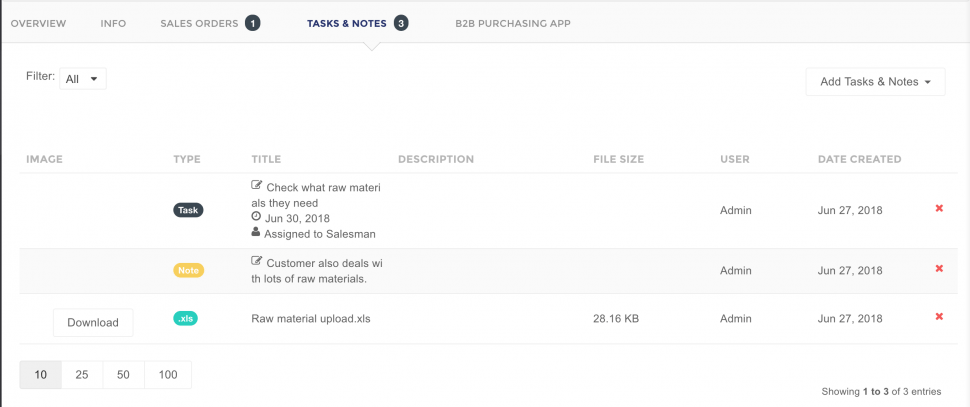 Upload files, add notes, assign tasks in EMERGE App
Manage Different Users
Finally, multiple users across different time zones mean having robust employee access permissions. User management means that Tom from Sales shouldn't be peeking around Sally's reports in Finance. EMERGE App has a robust user management system for such scenarios.
You could start by creating an all-powerful Admin account for yourself. Then allocate user accounts for job roles, for example, sales, purchasers, operations, manager and fulfilment.
Within each user account, you can toggle access permissions at a granular level. Do you want Tom from Sales to be able to view, edit and create customers? No problem, he can do that. Likewise, Sally from Finance should only be able to view customer records.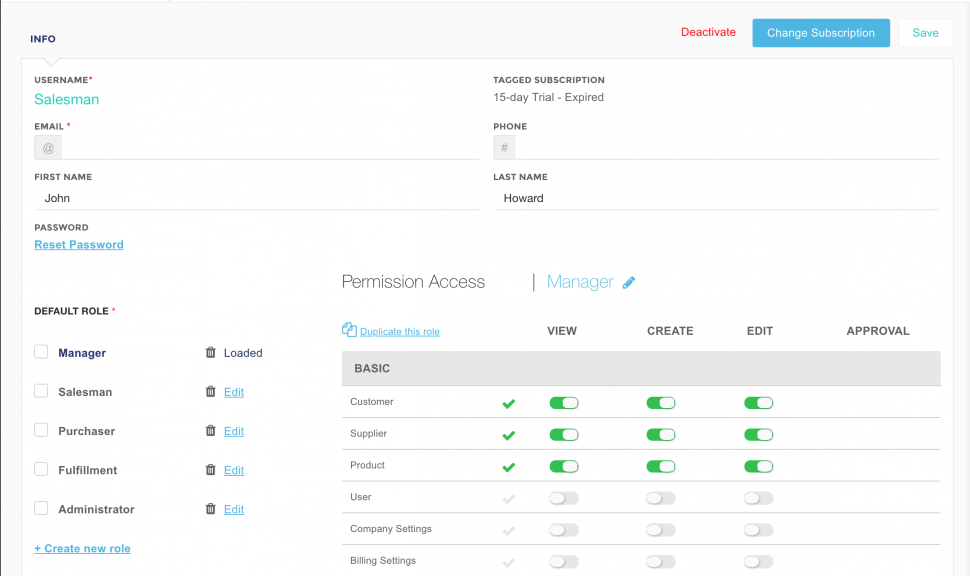 Granular access settings in EMERGE App
---
So What Does This All Mean For You?
Exporting your goods opens up your business to new overseas markets. However, it comes with risks inherent in any overseas expansion, including international shipping, foreign exchange, language, culture and different time zones.
These six steps are not a quick cure for any export business but following some or all of them will help you mitigate these risks and pain points and become a better exporter!