10 Trending Product Ideas For Wholesalers This 2021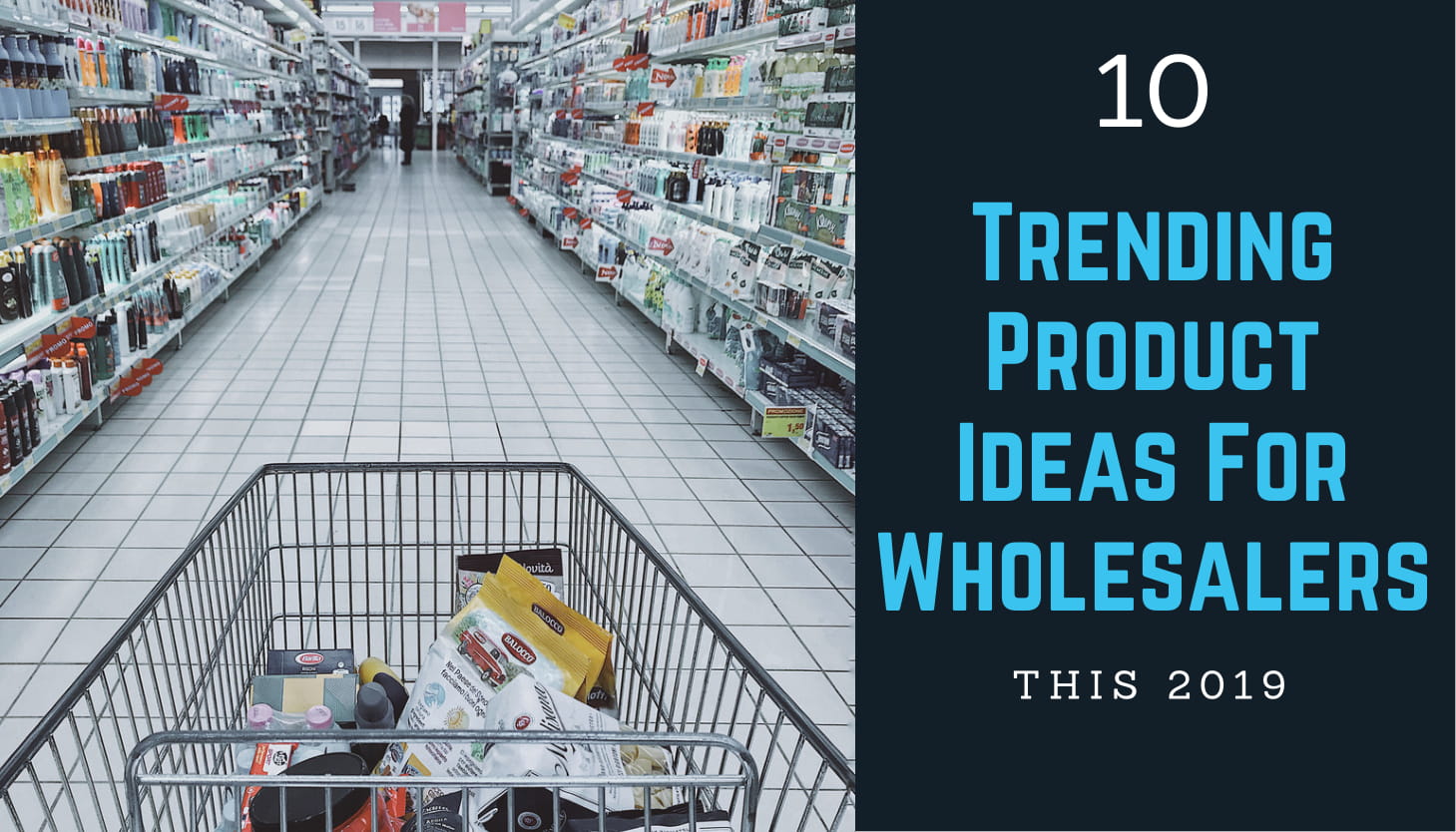 Welcome back to another year of wholesaling for 2019! Like many others, I'm sure that you're wondering what great products lie ahead for the year. Actually, your guess is as good as mine in trend spotting products, fads or themes. But we can make our crystal ball gazing a lot more easier by harnessing one of the world's biggest retailers.
Yes, you guessed it. We can consult Amazon itself with its empirical listing of Best Sellers and Movers & Shakers. There's no question that Amazon itself is Earth's Biggest Store. However, e-commerce as a proportion of retail sales in America is still small despite the online sales headlines that you see. And brick-and-mortar isn't going away anytime soon. So there's still more space for growth.
---
Using Amazon's Ranking Lists
Given Amazon's growing dominance in retail sales, the title of this blog post could easily be "10 Trending Amazon Product Ideas For Wholesalers This 2019". We're focusing on Amazon because their quantitative product sales data is easily available online for all to see. Plus it's updated hourly. Try asking the same from any brick-and-mortar retailer!
Pro Tip: Use Amazon's almost real-time number crunching and data analysis to get up to date
Plus, Amazon divides their products into 39 "departments" much like a very large brick-and-mortar retail store. These categories are handy to divide and focus your search for trending products. So, if you're looking for summer beach gear, they'll be easily found and separate from, say, winter sportswear and gear.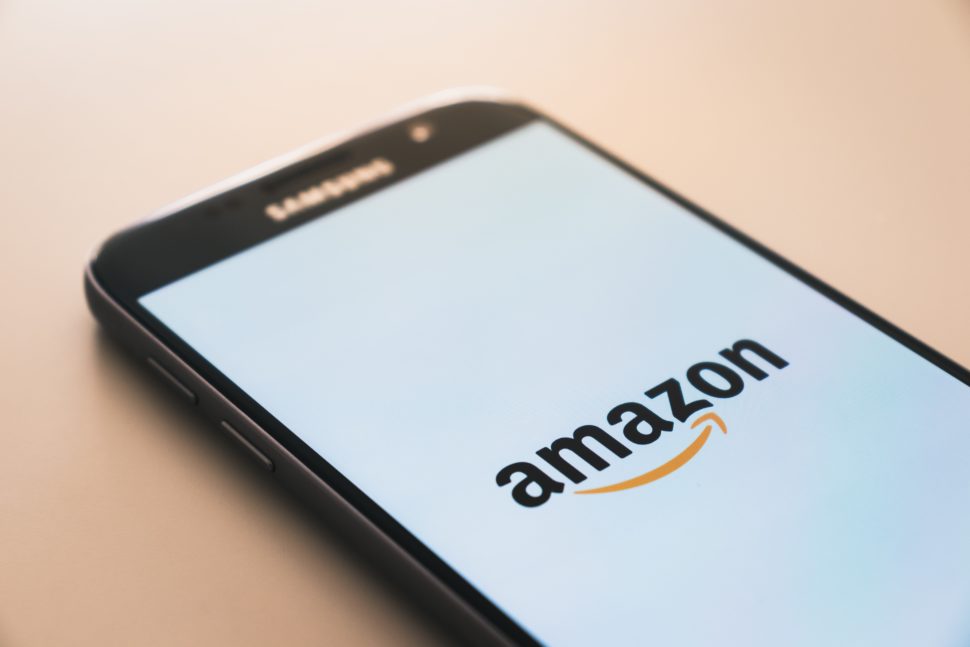 By seeing what's selling well at large and popular retailers such as Amazon, we can extrapolate or forecast trending ideas that will hopefully continue into 2019. However, as we shall see, forecasting is more an art than science. Seasonal factors can wreak havoc with trends. Fads can come and go in a blink. It's far better to focus on broad trends than specific niches or products.
Pro Tip: No one can foretell the future with any degree of accuracy or certainty. Humans are irrational creatures and our purchasing patterns reflect this. We can learn sometime about the future by understanding the past.
Also, if you're dabbling in Amazon FBA or hawking your private labels, we've got integration with Amazon. Now, let's see two ranking lists that are most relevant to finding trending product ideas for wholesalers in 2019.
Amazon Best Sellers
Amazon Best Sellers are, not surprisingly, their most popular products based on all-time sales figures. They're updated hourly across 39 departments. Look to this list for products that have sold well at Amazon since their introduction at the e-commerce site. These are established medium to long-term best sellers in their product category.
Pro Tip: Use Amazon's categories to give you a broad idea of where your next hot trending products will fall in.
We're going to use Amazon Best Sellers to identify categories that deserve your attention. And to eliminate categories that are best avoided from a wholesale point of view. Firstly, just which ones should you avoid? It's easy. Avoid branded goods and stick with generic ones. For example, avoid importing brand-name shoes and go for generic brands from outside of the States.
Pro Tip: Avoid brand name products to stay well out of legal trouble. Go with plain vanilla or generic products instead.
Amazon Movers & Shakers
Amazon Movers & Shakers rank products with the biggest gains in sales over the past 24 hours. And, like Amazon Best Sellers, they're updated hourly across 39 departments. As expected, it's a short-term indicator compared with Amazon Best Sellers. Use this list to look for new or trending products that are gaining popularity, and thus sales.
We use Amazon Movers & Shakers to identify new product entrants that are moving fast in sales. However, this is a short-term indicator and it's not indicative of the product or category's performance in the medium or long-term. This list is best used to find potential developing trends that you might be able to exploit.
Pro Tip: Amazon Best Sellers are medium to long-term trend indicators. Amazon Movers & Shakers highlight short-term trends that can move quickly.
Now Onto Our Products
Here are some products that are worth investigating without inviting intellectual property issues and legal claims. These goods were selected because they don't feature brand-name products. Also, these imports generally avoid any regulatory scrutiny or prohibitions unlike, say, food and groceries, or paints and chemicals.
1. Arts, Crafts & Sewing
While browsing through Arts, Crafts & Sewing you get the feeling that the DIY scene is alive and well. Creators, makers, and doers prefer to stick with the basics while perfecting their craft. The top 50 things include cutting mats, paint brushes, transfer rolls, and all-in-one sewing kits.
Sewing kits, in particular, caught our eye. Every household needs one to mend something or another. There's no substitute for a decent sewing kit with multiple colored threads, various needle sizes, and complementary tools. It's possible for a wholesaler to offer several sewing kits in different sizes and configurations.
If you're running a small business selling on Etsy, we've got you covered with our Etsy integration. Leave order, purchase and inventory management to EMERGE App. Focus on the things that you truly love doing.
2. Beauty & Personal Care
Beauty & Personal Care is a huge and contentious category that is dominated by major consumer and household brands. It's also divided into loyal camps of users that swear by one product or another. Rather than dive into hair, skin or shaving care, take a look at things that, again, every household needs.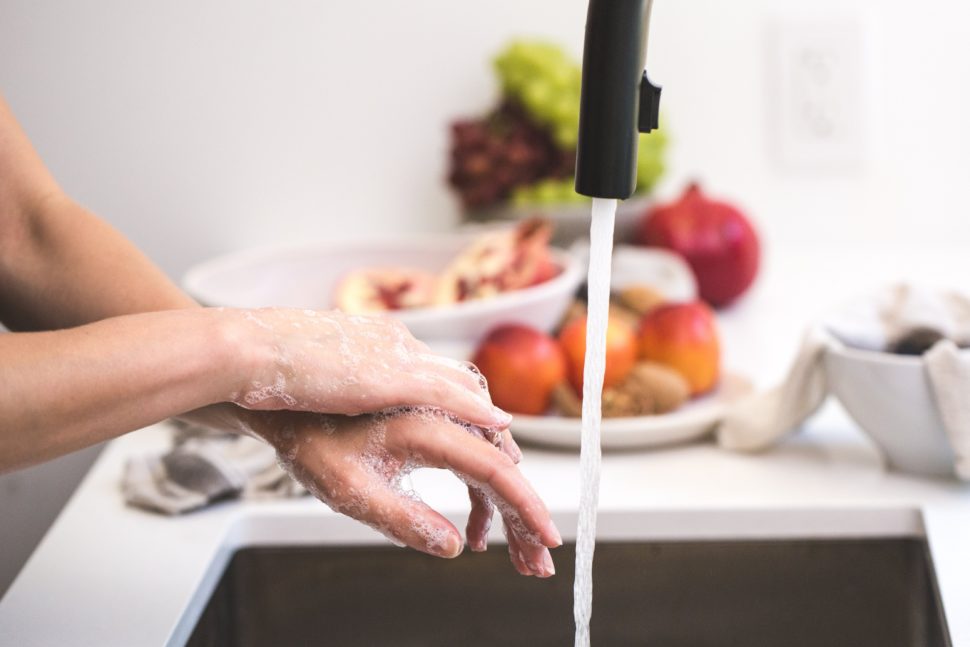 Some products that fit this scope include hand soap, cotton buds, and essential oil diffusers. Liquid hand soap is critical to hygiene in any house. While some use soap bars, they tend to get gummy or fall apart when not stored properly in a well-drained soap holder. So liquid handsoap is far more convenient and easier to top up.
3. Cell Phones & Accessories
For Cell Phones & Accessories, glass screen protectors for mobile phones and charging cables dominate the top 50 products. This category is hugely popular across the world and it's hard not to see why. When just about every individual has a smartphone in their pocket, they're wanting to protect their expensive investment.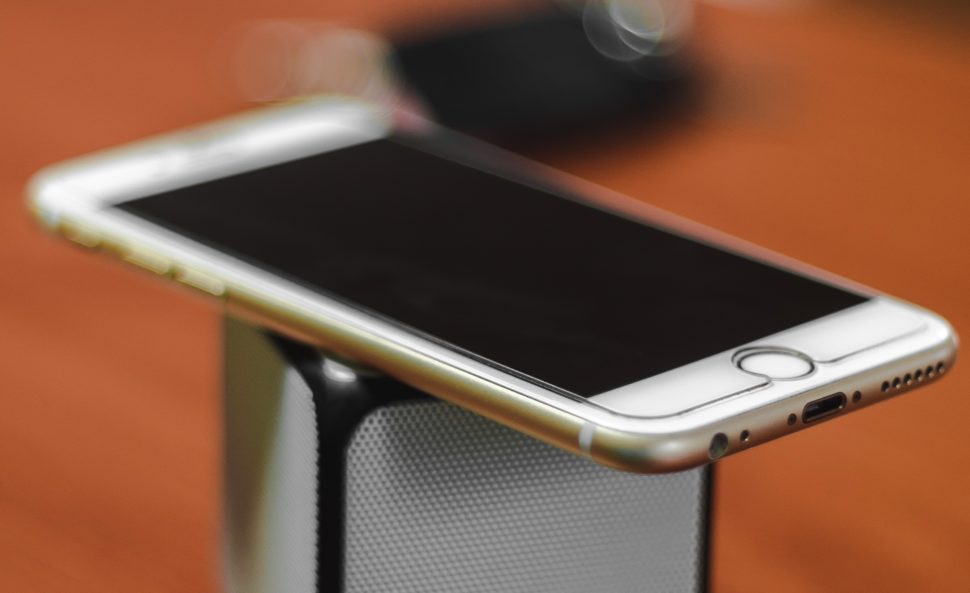 Glass screen protectors for smartphones and smartwatches are generic enough for you to make an entrance as a wholesaler. However, the market is very competitive with many wholesalers and sellers. Also, product lines are vast, very fluid and every glass protector has a short lifespan before it is made obsolete by new smartphone models.
Pro Tip: An easy category to ease into but watch the fast-moving and fast-changing product lines. You really need to be on top of your items in this field.
4. Clothing, Shoes & Jewelry
Clothing, Shoes & Jewelry is another huge category that is featured with just about every e-commerce and brick-and-mortar retailer on Earth. Again, like smartphones, every individual has a basic need to be clothed, shod and accessorized. Budgets range from the simple and generic to the outrageous and ostentatious. There's something for everyone!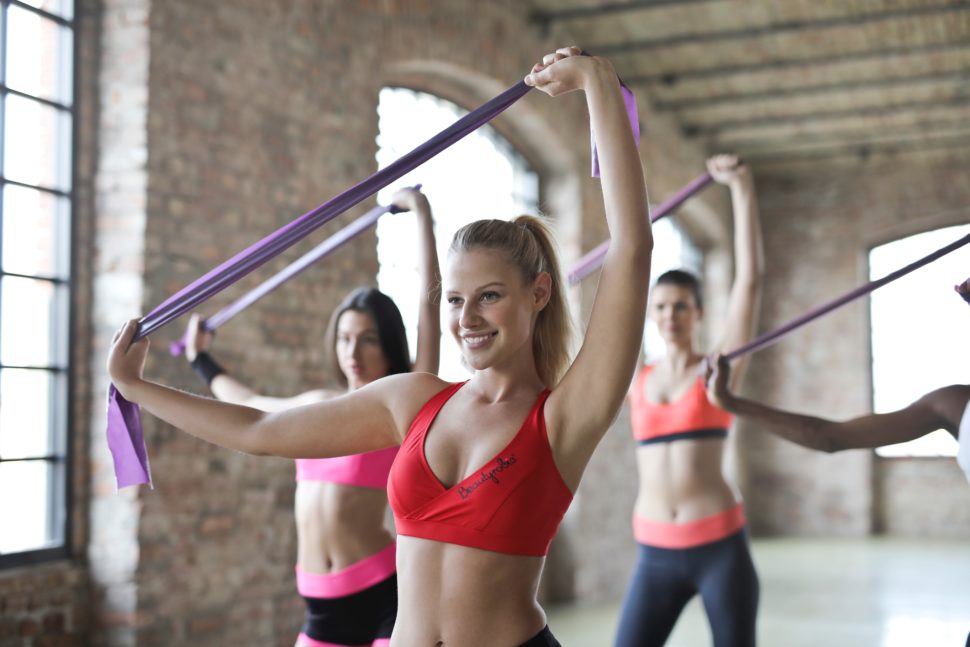 And thankfully, clothing, shoes, and jewelry lend itself to a plethora of generic and mass-market products. Browsing the top 50 products in this category, you quickly spot that female athleisure wear continues to dominate the charts, from leggings and tights to sports bras. Another surprising find for guys is minimalist wallets with RFID blocking.
5. Handmade Products
Handmade Products is an interesting category that's ripe for wholesalers to explore. There are no big brand names to avoid. Much of the goods here are generic, unique and creative enough to stand on their own. A lot of the products here are humorous or silly in nature. Some are customized for each order. So bear this in mind if you're wholesaling to retail buyers.
Standouts in this category include mugs and drinkware with quotes, personalized rings & accessories, and framed prints and quotes. Our advice is to avoid wholesaling those products that require customization unless your buyers have the time and equipment to fulfill these orders. It's far better to stick with general prints, decals, and drinkware.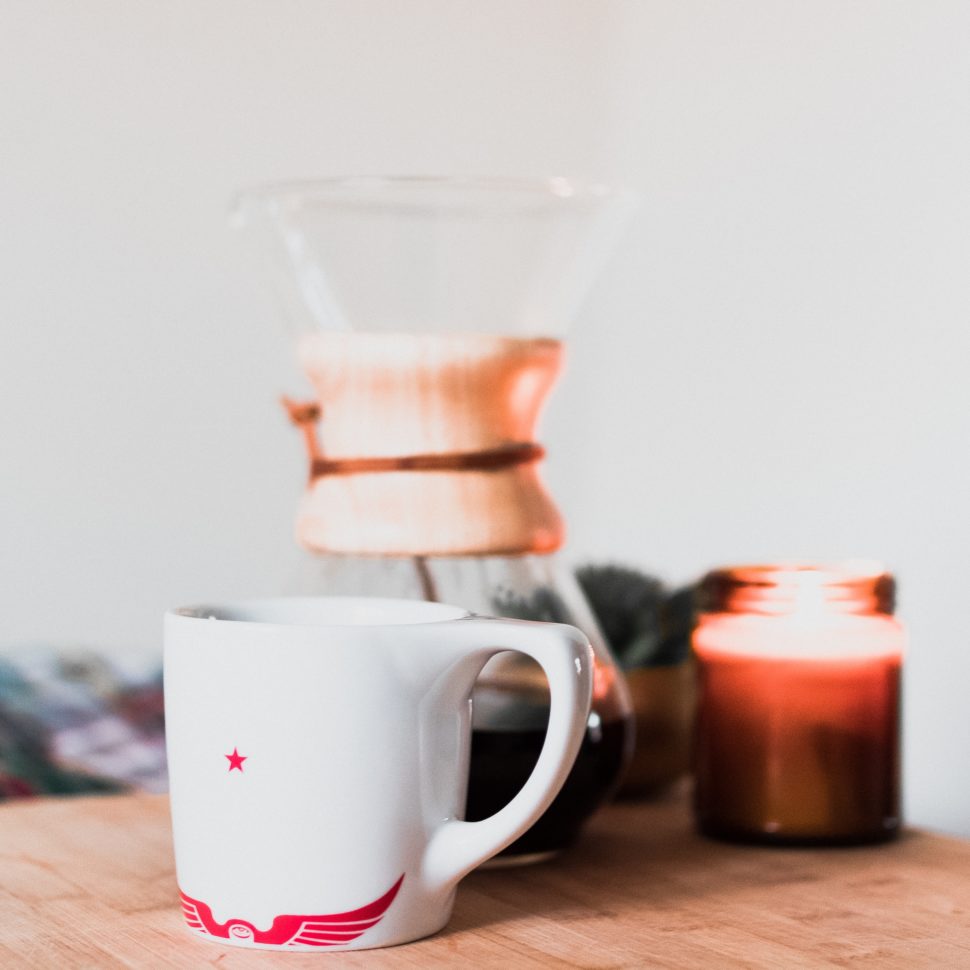 Another surprising find here is large wooden letters and monograms. These are perfect buys for home decor, weddings and birthdays. A wholesaler would probably want to keep every alphabet for individual letters. Monograms are tricky as you will need the appropriate wood cutting equipment to produce custom initials.
6. Home & Kitchen
For the Home & Kitchen category, it's hard not to notice the popularity of bedsheets and pillowcases selling at Amazon. Thankfully, these lend themselves perfectly for generic bedding ware that you can source from countries such as China, Vietnam, and Bangladesh. Plus, they're easy to store, pack and ship.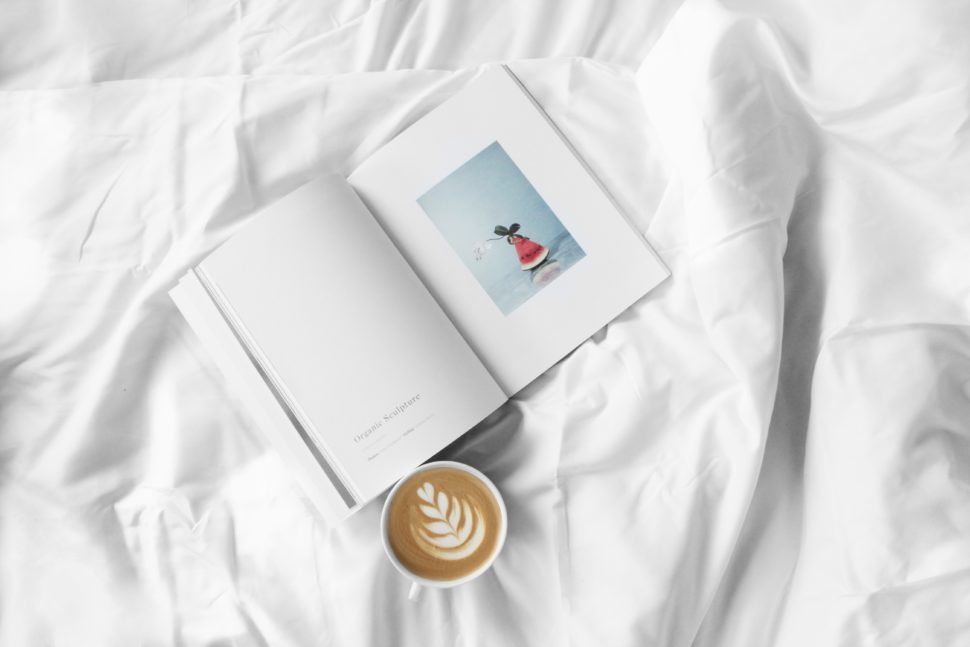 The only caveat for bedsheets and such is their seasonal nature. Breathable materials in light colors will be preferred for the summer season and hotter climates. Likewise, thicker materials and darker colors will be sought after in winter and colder climates. You'll also need to consider multi-matrix product variants in different bed sizes and colors.
7. Office Products
In the Office Products category, file folders, planners and calendars are popular here. However, given that this blog post was written in the first month of the new year, it's understandable that new calendars and planners will be ordered. Similarly, the new year beckons for spring cleaning to be done at the office. Hence the popularity of file folders.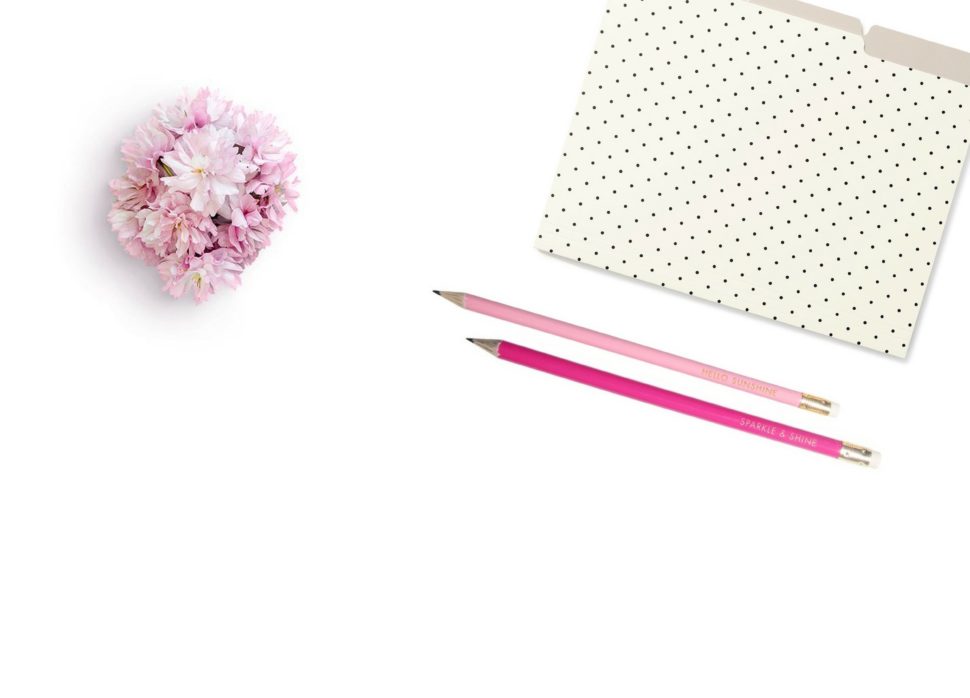 You probably won't want to be a wholesaler that deals solely in calendars and planners. These products are likely to be part of your product catalog. The reason being is that these items are time-sensitive in nature. You will want to sell your stock in the first month of the year. Who would want to buy a new calendar or planner in June or October?
8. Patio, Lawn & Garden
As expected, string and fairy lights dominate the Patio, Lawn & Garden category. Again, these are seasonal in nature and you'll expect them to top the sales charts coming out of the winters month of November and December. But will they still be there in the summer season? Possibly. String lights are hip and Instagrammable enough for homes, hotels, and stores.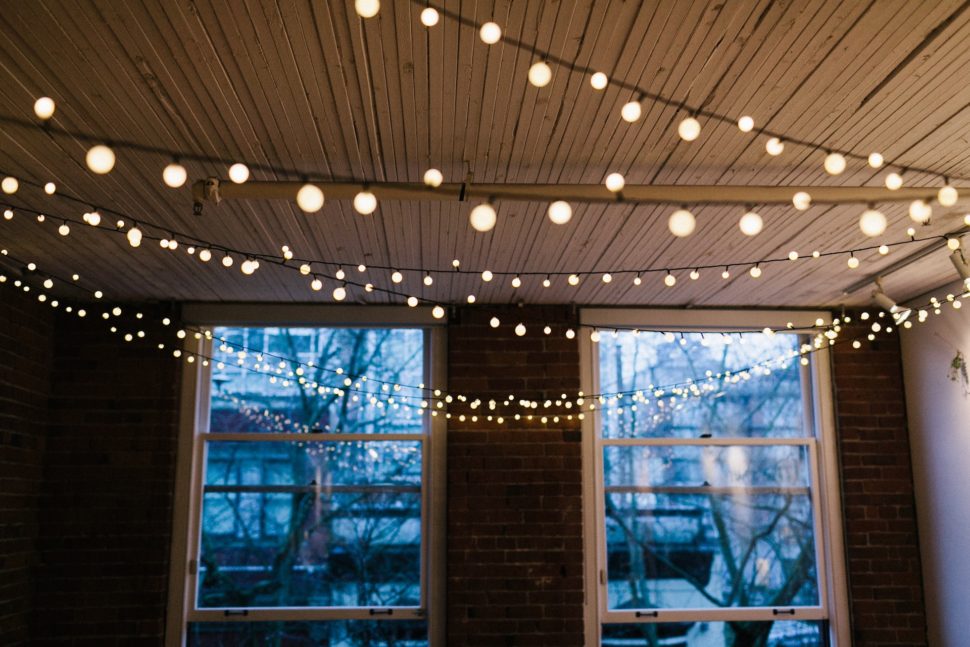 For wholesalers, string lights are easily sourced from China. They are available in various sizes from twinkling fairy lights to mini lanterns. Lights can either be powered by an electrical plug or solar panels for those sunny days. Some are purely for indoor use while others are waterproof or water resistant. Some models even have a wireless remote to change the mood and colors.
9. Sports & Outdoors
Going through the best sellers in Sports & Outdoors, you're likely to conclude that yoga and exercise mats dominate the sales here. This is understandable if consumers are opting to exercise or stretch indoors during the colder months. On the other hand, they'll still need mats for the warmers months. This makes them an unbeatable product for all seasons!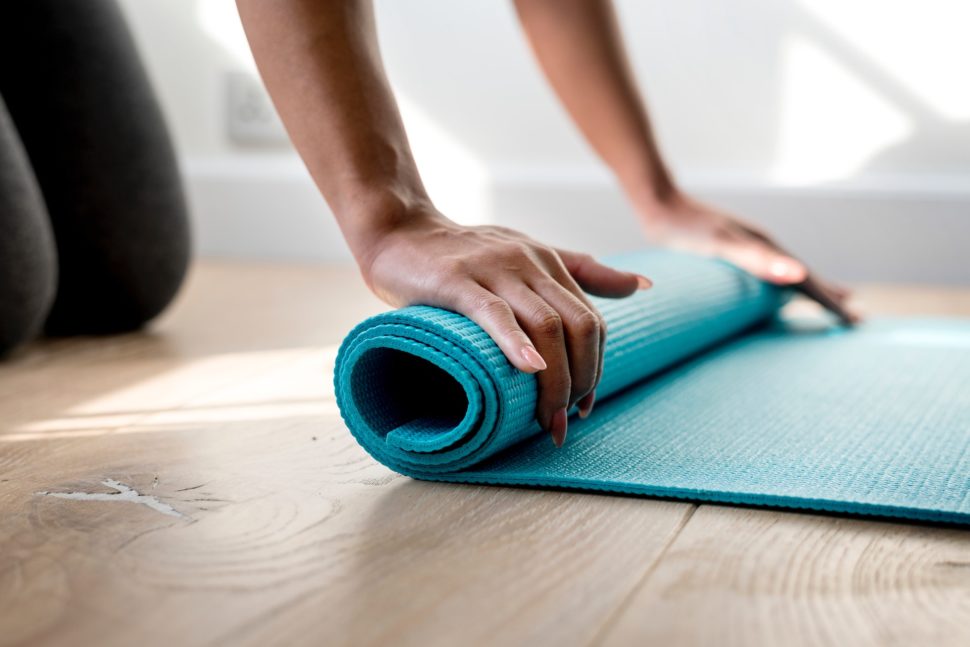 For wholesalers, yoga and exercise mats tend to come in standard sizes with varying thicknesses, colors, and grip. Incidentally, black seems to be the go-to colors for all the top-selling mats at Amazon. This makes purchasing and stocking far easier if black is likely to comprise the bulk of your sales.
10. Tools & Home Improvement
There's a motley crew of best sellers in the Tools & Home Improvement category. They range from drain cleaning tools to adhesives, water filters, and smart wifi plugs. However, these products tend to feature proprietary technology. One standout here is the humble shower head. Yes, just about every home has a shower cubicle. And each one needs a water-saving shower head.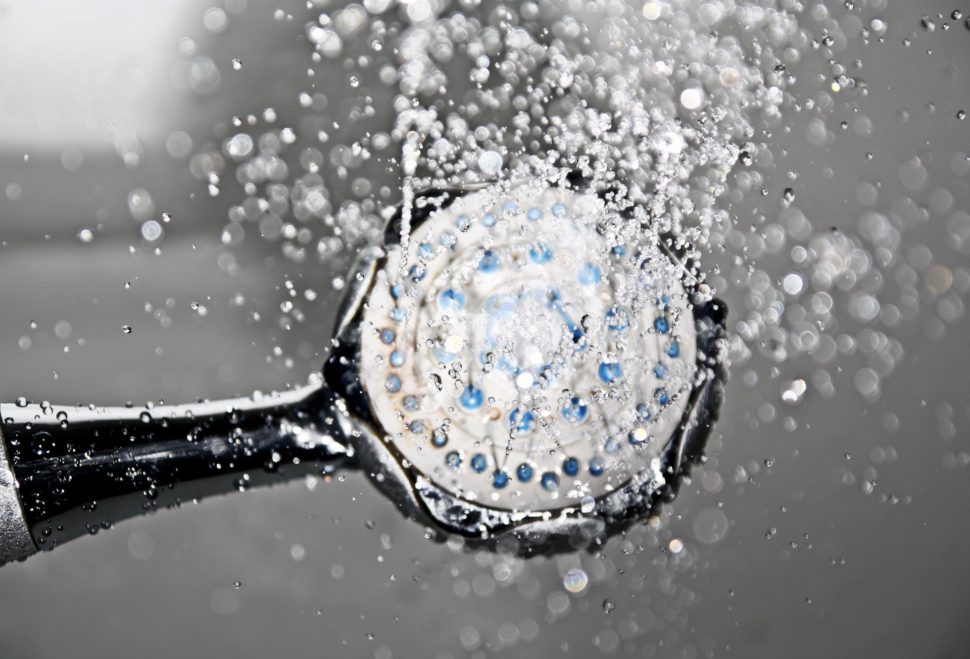 Since all shower heads attach via standard plumbing connections, there's no proprietary connections or intellectual property to worry about. Again, China seems to be the place for wholesalers to source shower and bathroom products. Many products are similar or identical in nature.
Pro Tip: You'll want to make sure that you satisfy the tough water conservation laws in California before you sell to the rest of the States.
Conclusion
So you've gone through our top ten ideas for trending products this 2019. They cover just about every conceivable category at all price points. And they're likely to be a product in your diverse wholesale catalog. Many of these categories are seasonal in nature. What sells well in winter may not find an audience in summer. Others are indispensable and useful to have all year round. Pick a group that works for you and rotate them around throughout the year.