eCommerce Future Trends 2017 – 2020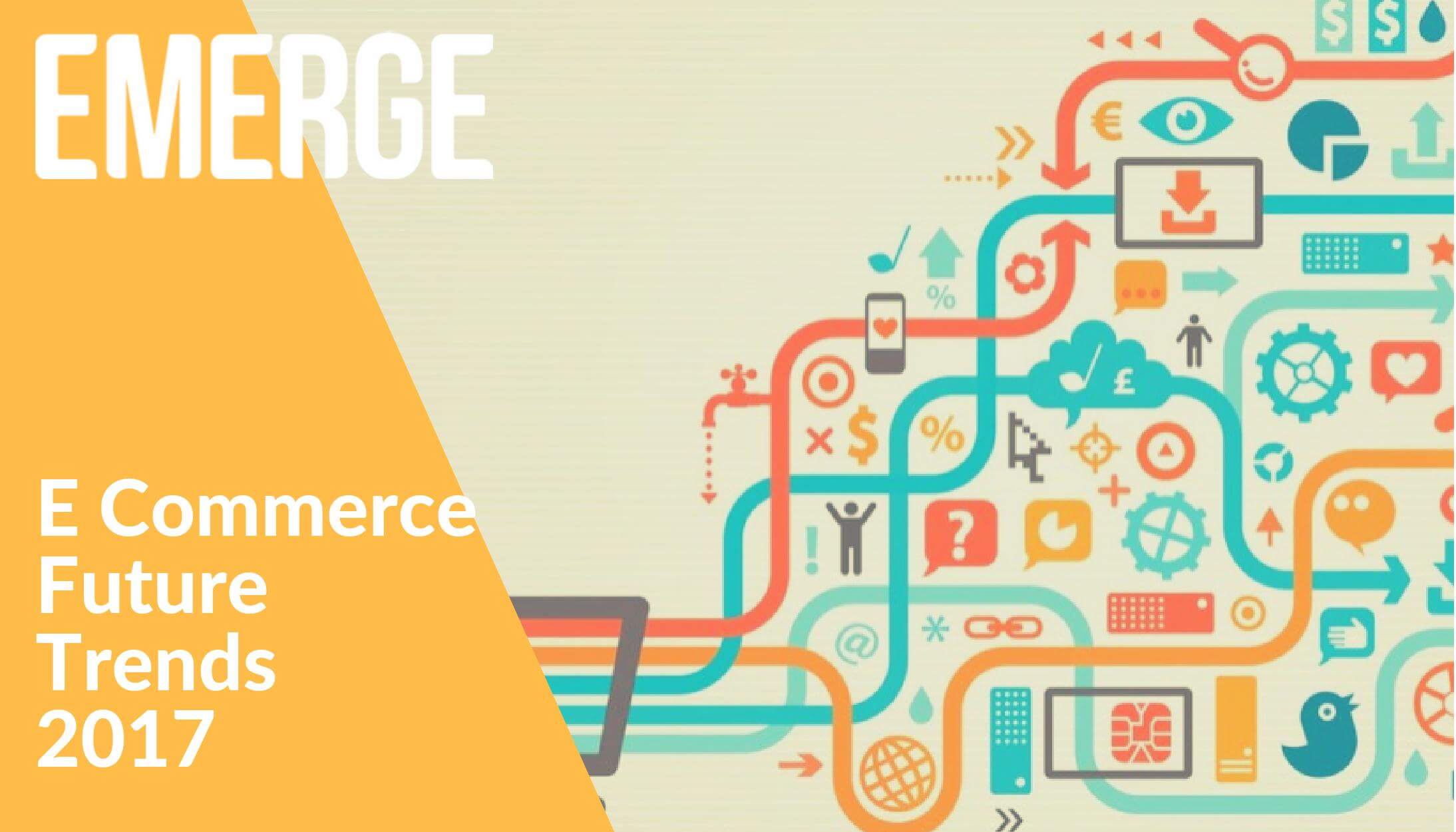 Face it, online shopping is not just about buying products online anymore. Customers still love the in-store experiences, where they can see the product, play with it, easily return it, or get help from a human.
So a good digital experience that replicates these requirements is must for running a successful online business.
The needs of customers are increasing day by day, if they are already getting good service then they want better.
Determining and learning about the future trends of eCommerce will help you provide the best services ahead.
So here are some future trends of eCommerce business.
1. Rise in Usage of Smartphones
Mobile applications for all the eCommerce websites is growing. These websites are offering new deals to encourage customers to download their mobile applications for a better experience. 80% of all Internet users own a smartphone. And according to UPS, "4 out of 10 mobile users have used their smartphones for online purchases."
Mobile applications, if made right, are improving the customer buying experience. Using mobile applications makes their work easier, it's handier than a desktop or laptop!
Mobile applications that allow price comparisons, give out discount coupons, or cashbacks are gaining popularity among masses.
2. Cross-Channel Purchases Will Increase
Nowadays, at times people prefer to buy online and pick up that product from an offline store. The reason behind this is simple, online stores provide various pricing options for buying a particular product and also various products from a vast range according to the needs. But at times there are delivery problems with the timing, place, and so on.
So they want to pick up the products from the depots or in-store pickup places. Walmart has started in-store pickups for orders placed online.
A Purchase & Pick-Up feature has the following advantages:
It will decrease the hassle of return and refund because of the in-store exchange options.

Shipping charges will be saved, which in turn will increase the profit margin.

Conversion rates will increase as the customer will be able to see the product before buying it.

3. Sales on Social Networks Will Increase
People are already using Facebook, Instagram, Twitter, YouTube and Pinterest to advertise their products heavily.
According to research, a person on an average spends 2 hours per day on social platforms!

Most of the time is spent in seeing travel destinations, product and food reviews by bloggers and social influencers.
"Go where your customers are." These platforms provide innovative ways to reach out to the new generation. The kind of social media maintained by sellers is very important. Many bloggers are selling their products on Facebook and Instagram.
For that, they have to establish a deep relationship with the customers. They have to provide quality content and maintain the trust.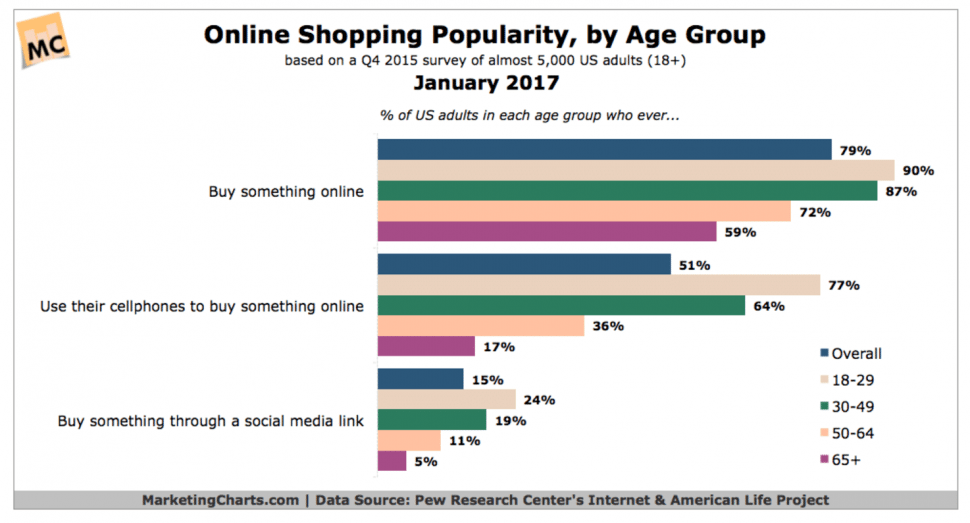 4. Wider Range of Payment Options
In the future, it will be "when" and "how" the customers would like to make the payment. Many eCommerce websites like Flipkart and Myntra are providing EMI options.
Also, almost all eCommerce websites are implementing eWallets. According to Business Insider's, by 2020 mobile payments will account for $503 billion in sales.
Sellers have to start implementing custom mobile payment applications and third-party options like Apple Pay if they don't want to be left behind.
5. Best in Class Customer Experience
Making the customer feel like a King or Queen will be the key to success. Just providing good quality products is not enough. The customer has to be made feel special and individual. Post buying surveys will help to improve performance and also earn goodwill.
Before buying any product or buying something from a website, buyers do detailed research on the Internet regarding the product and the website.
Selling a high-quality product with no positive reviews on the Internet is a big no-no.  Customers are ready to invest more money in better buying experiences and products with good reviews.
Also, while buying customers want in-store experiences. Like 360 degree view of the product and its pros and cons, which will be the best one suitable according to their needs.
So, to recap, it's critical that you do the following:
Engage

social media influencers

to review and advertise your products and stores. This will help customers to get to know about the advantages and disadvantages of your product and also whether or not it suits their needs.

Conduct post-sales surveys. Give them a call and ask how was their experience. Also, encourage them to post their reviews about the product. This will entice future customers to decide and buy.

Have a customer care sales team take care of pre and post-sales queries and problems.
Implementing future trends now will take care of the top frustrations facing consumers at retail stores.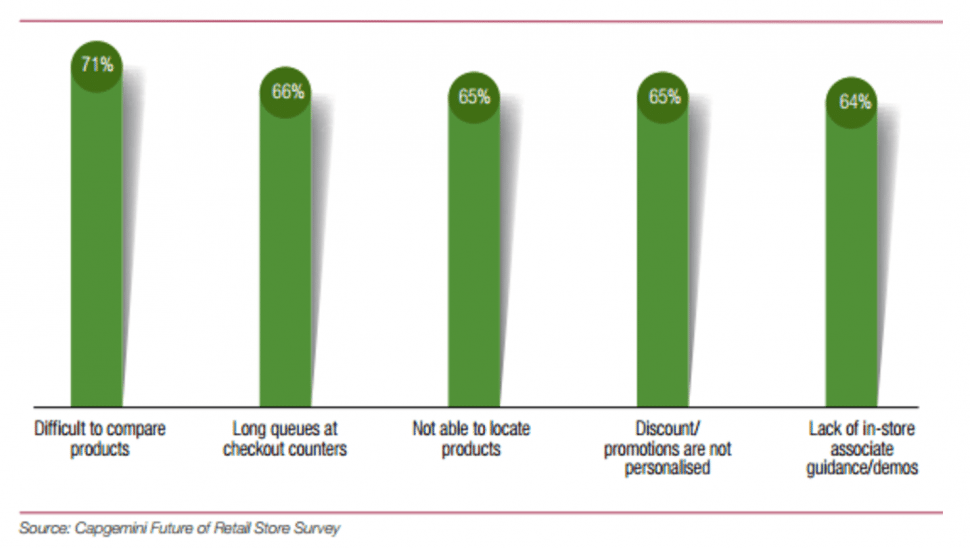 To conclude, it's very important for sellers to keep track of the ongoing and future trends in the market. Also, having an adaptable nature to change and develop their strategy according to trends is necessary.