Top eCommerce Influencers to Follow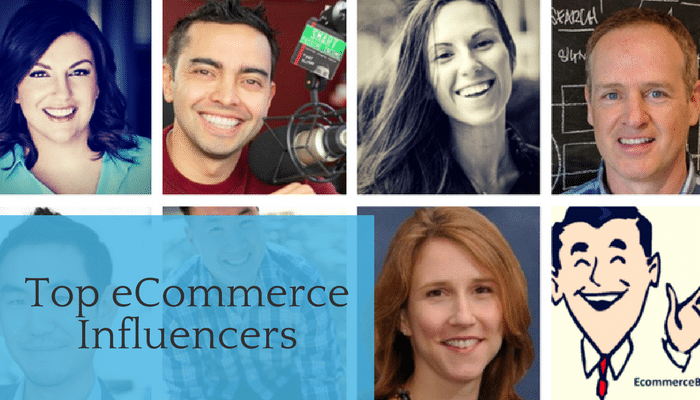 If you're an entrepreneur planning to open a new online business, or if you're already running an online store, then getting the right advice from the right person is the most important thing that you need.
In the chaos of various bits of advice and opinions, we often get lost.
We all know the power of Twitter. It's the best source to keep in touch with the latest e-commerce news, or any news for that matter!
So we would like to share with you our list of top eCommerce influencers that you should follow.
It's very important to follow different kinds of people on Twitter so that we can read and learn from their various experiences and knowledge.
Top eCommerce Influencers of 2018


1. Leonard Kim
Twitter: @MrLeonardKim
The magazine Inc. listed him as one of the top youth marketers in the USA. He has a very inspiring story, from being homeless to becoming a sought-after Personal Branding Expert and Keynote Speaker.
He has written more than a thousand articles in the last few years where he shares his real-life stories related to family matters, failures after failures, hopelessness, and then how he finally rose from a homeless wanderer to become the most followed and read writers of this generation.

2.Linda Bustos
Twitter: @edgacentlinda
Linda has formerly written for Get Elastic and made it one of the top eCommerce blogs with a daily readership of over 20,000 followers!
She was also awarded one of the best 30 direct marketers under 30 from DMNews.
She is currently the Co-founder and Director of Ecommerce Research at Elastic Path, an e-commerce advisory firm.
She is also a noted speaker at various industry events such as Shop.org, XCommerce, and many others.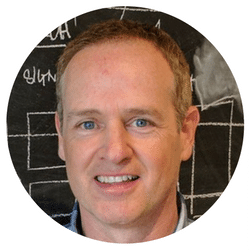 3. Steve Hutt
Twitter: @stevenhutt
Steve Hutt is the founder of E-commerce Fastlane, where he shares his own strategies and practices which he used to achieve $50,000,000 sales with his first eCommerce business in the year 2000. Remember Y2K?
He's is one of the most popular eCommerce influencers with more than 16 years of eCommerce experience and 40,000 followers on Instagram alone.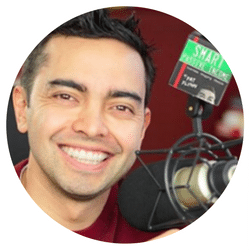 4. Pat Flynn
Twitter: @PatFlynn
Pat Flynn is an American blogger and podcaster who started his own website, Smart Passive Income.
On his website, he shares his results of income experiments conducted by him such as important strategies to run eCommerce stores successfully, and what is passive income and how to increase it?
5. Amy Porterfield
Twitter: @AmyPorterfield
Amy uses her blogs, online training courses, and podcasts to teach small business owners, entrepreneurs, and educators, on how to sell their products easily.
She also shares her own story to inspire and motivate entrepreneurs. Her blogs are very helpful for beginners!
6. Hiten Shah
Twitter: @hnsha
Hiten Shah needs no introduction. He's the co-founder of widely-used KISSmetrics and Crazy Egg.
He publishes a weekly email newsletter called Product Habits where he shares various links each week in which he writes about how to create successful products that are loved by people.
He also shares a weekly newsletter on SaaS and has a podcast about startups, business and life called The Startup Chat that he does with his friend Steli.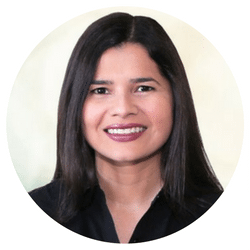 7. Aleyda Solis
Twitter: @aleyda
Aleyda is an international SEO consultant and an experienced speaker.
Her language skills provide her with an upper hand as she speaks and writes in English and Spanish. She has written the quinessential SEO book in Spanish, "SEO. Las Claves Esenciales".
She also provides independent SEO consulting to startups and multinational companies through her company, Orainti.
8. Steve Chou
Twitter: @mywifequit
The witty title 'My Wife Quit Her Job' came from a personal story he shares that after his wife decided to quit her job to raise a family, he started his own online business.
With this, he is able to connect with a lot of entrepreneurs and business owners who struggle to make a path towards their ambition while simultanesouly juggling their family life.
He has appeared several times in Skubana eCommerce TV's series on YouTube where he shares his business experiences and the tools he would recommend to use to make any business better.
On his Twitter handle, he shares the various hurdles an eCommerce entrepreneur faces in his life, how to balance work and family, his insights on different tools he uses, payments and selling on Amazon, etc.
9. Andrew Youderian
Twitter: @youderian
Andrew Youderian is also known as the Seven-Figure Genius.
He worked as an investment banker for few years. Then later he quit his job in 2012 to start his first eCommerce store which goes by the name Right Channel Radios.
Currently, his store generates more than $1 million in annual revenues!
He also started a community named Ecommerce Fuel whose members are eCommerce store owners. It was mainly started to support eCommerce entrepreneurs.
10. Alaa Hassan
Twitter: @mralaahassan
Channel Advisor awarded Alaa as "one of the most knowledgeable eCommerce experts in the industry". He has more than 16 years of experience in this field.
He worked as the Director of eCommerce and Digital Marketing in iNetVideo.com. Today, he's the Director of Digital Marketing at Linen Chest and Founder of eCommerceTrainingAcademy.com.
Under his expertise, the company's sales grew to almost $20 million annually and the company's name was listed in the Top 500 Internet Retailers.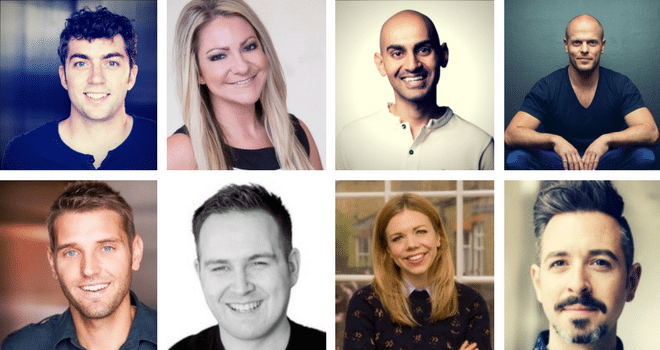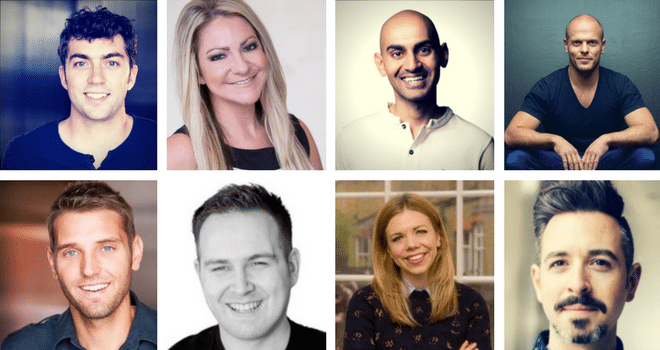 11. Danny Sullivan
Twitter: @dannysullivan
Danny Sullivan is a California-based technologist, journalist and entrepreneur, who was active in the digital and search marketing space from 1996 through 2017.
In June 2017 he retired from his position as Chief Content Officer at Third Door Media.
He co-founded the website Maximized Online and later the Search Engine Latch that covers news and information about search engines, search marketing, SEO and SEM topics.
It attracts nearly 15% of world's market for advertising. He was listed among the top 50 marketing influencers, according to Entrepreneur, in 2015.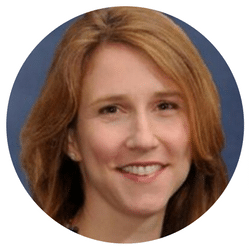 12. Zia Daniell
Twitter: @zdwigder
Zia is the Chief Content Officer at Shoptalk.
She worked as a Research Director at Forrester for seven years.
In 2015 she joined Shoptalk and she is one of the world's leading experts on the globalization of eCommerce and digital businesses.
13. Armando Roggio
Twitter: @EcommerceBoy
Armando boasts of publishing more than 4,300 articles and 17 years of Internet and marketing experience. That's no small feat in itself!
On his Twitter account, he shares his knowledge and marketing insights regarding content marketing, various online marketplaces, tips and tricks to increase sales, SEO and SEM for your eCommerce business.
14. Rand Fishkin
Twitter: @randfish
Rand goes by an amusing and clever nickname, the Wizard of Moz. In 2009 he was listed among the 30 Best Young Tech Entrepreneurs Under 30 by BusinessWeek.
He's the CEO & Co-Founder of SEOmoz and also the host of Whiteboard Friday. His SEOmoz blog is very famous among professionals and a must-read for those in the industry.
In his blogs, he shares detailed information regarding entrepreneurship, Moz culture, online marketing issues and various other personal topics.   
15. Tim Ferris
Twitter: @tferris
Tim has been featured by more than 100 media outlets including The New York Times and The Economist. He is the author of the worldwide bestseller The 4-Hour Workweek.
He is also a self-proclaimed human guinea pig.
He speaks more than 5 languages, he was an MTV Breakdancer in Taiwan, holds a Guinness World Record in tango and he was a national Chinese kickboxing champion.  When he's not doing all this he is an angel investor and advisor to startups.
16. Richard Lazazzera
Twitter: @RichardABLS
Richard Lazazzera is an eCommerce entrepreneur and founder of @ABLSecom and Co-founder of @BLGecom.
He worked at Shopify for some time. During his tenure, he helped the company grow from 60,000 to over 200,000 merchants.
He also writes a blog named A Better Lemonade Stand in which he mentions how to start and grow your eCommerce business.
17. Amy Oppenheim
Twitter: @AmyJeanneOpp
Amy is a copywriter, social media marketer, and a blogger.
She owns a blog that goes by the name of ajopp.wordpress.com where she shares the latest trends and changes in the eCommerce space.
18. Roy Rubin
Twitter: @royrubin05
Roy Rubin is the co-founder and former CEO of Magento. He has also been a part of eBay.
He has more than 10 years of experience creating and helping products and organizations grow. He makes sure that all his plans are successful by working closely with product and marketing teams.
19. Andy Geldman
Twitter: @andygeldman
Andy Geldman has more than 14 years of experience in eCommerce and is the founder of Web Retailer.
In his articles, he covers all of the current trends in eCommerce, provides detailed guides on different marketplaces, introduces various SEO strategies, and publishes guides on essential tools for management and interviews with other eCommerce experts.
20. Chad Vanags
Twitter: @ChadVanags
Chad is the Chief Digital Marketing at Ecommerce Influence. He is a self-proclaimed eCommerce influencer, adventurer, and surfer.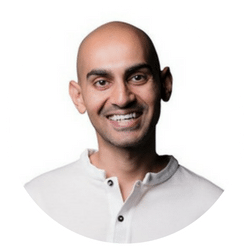 21. Neil Patel
Twitter: @neilpatel
Neil Patel also needs no introduction. He's an author, entrepreneur, marketer and blogger. Neil is also the co-founder of Crazy Egg, Hello Bar and KISSmetrics.
His main aim is to help small and new eCommerce businesses grow using very simple and effective marketing techniques at his well respected QuickSprout blog.
22. New York Times Business
Twitter: @NYTimesBusiness
The tweets from New York Times contain all the latest news related to financial, technology and various business news. A must to your daily feed!
23. Austin Brawner
Twitter: @a_brawn
Austin is the Founder and CEO of Brand Growth Experts.
He helps new online brands to increase profits and grow their customer base by using different profitable emails.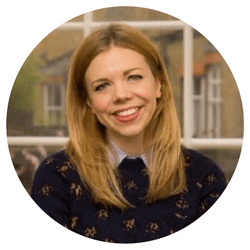 24. Hannah Stacey
Twitter: @hanstacey
Hannah has 5 years of experience in handling content and demand generation to increase the sales and growth of various tech companies.
She is currently the Head of Demand Generation at Ometria.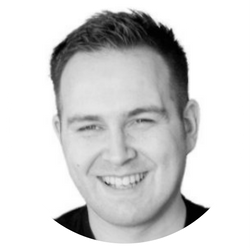 25. Charlie McBroom
Twitter: @McEcommerce
Charlie formerly worked as a product manager at Linnworks and Magdalena.
He is also the founder of Fitted Commerce which is a complete eCommerce agency.
On his Twitter account, he shares his own success and failure in entrepreneurship and posts tips related to eCommerce on Amazon and eBay.
Charlie also creates and sells videos through his other Twitter account, @SellerHubTV.
Conclusion
So there you go, the top 25 eCommerce Influencers of 2018!
These people should be in your daily Twitter and blog feeds. Read them, learn from them and implement their wisdom and strategies in your eCommerce business.