Challenges of Multi Channel Retailing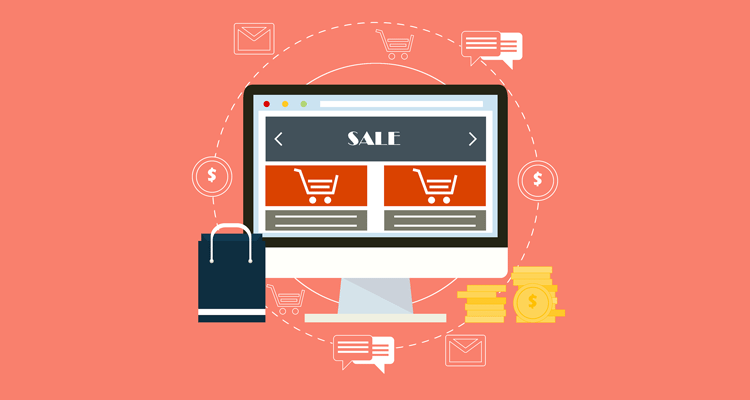 Before the advancement of technology, businesses were forced to adopt either brick-and-mortar stores (traditional retail) or catalogues to scale up the business.
It was difficult to acquire new customers or get catalogues to a potential client.
However, the Internet has given birth to a third sales channel that is growing on daily basis: eCommerce.
The advancement of eCommerce has created whole new digital industries like website design, Search Engine Optimisation (SEO), and various financial technologies (FinTech), allowing businesses to transact on a global scale. Additionally eCommerce has
Additionally eCommerce has the lowest barrier to entry because it requires little to no capital to start.
Why should you adapt to eCommerce?
Multi Channel Retailing, especially eCommerce, has several advantages:
1. Increase your sales
Of course, the primary drive behind any strategy is to increase profits.
Multi channel Retailing allows a store to have a variety points of engagements, which provides more tools to make sales.
A customer no longer has to go through the tiresome motions of making their way to a store to buy a product.
Instead, all they have to do is to go the shop's website, choose what they want to buy, and wait for it to be delivered
2. Putting your Best Front forward
With e-commerce, people are able to shop anytime and anywhere: from the comfort of their own homes, while they are having their evening tea or before going to bed.
By using different forms of technology, customers are given easy access to a variety of channels.
This would give the impression of being forward-thinking and alert to customers' needs, gaining customers' loyalty.
This attentiveness to customers' needs would set apart your store in a competitive arena.
3. Collect Better Data
Knowing your customer is of immense use to you as a retailer.
Multi channel engagement gives you more opportunities to learn about your customers' needs and patterns, allowing them to cater to them more efficiently.
It must be noted that the public image of the company should be consistent throughout all marketing channels. This will help to reinforce the brand and public perception of your product, making future sales much easier.
Challenges of Multi Channel Retailing
However, multi channel retailing is not perfect – it also presents a new set of challenges:
1. Differentiating each Marketing Channel
When a customer is faced with numerous channels and choices, simply messaging is not enough.
To engage the customer, messaging needs to be tailored to suit the customer's preferences, taking into consideration factors such as demographic, behavioral and transactional history, preferred channel, linguistic challenges, and current location.
Thus, it must be ensured that customers are well engaged, receptive, and willing to buy while targeting specific audiences.
2. Marketing campaigns have to be Specific and Individualised
In order to effectively reach out to the consumer that you are looking for, you have to do prior market research and understand where your customer base is.
Customers today have the luxury of choice and your campaign must convince them of your unique selling point.
Companies need to be in constant contact with their audiences to develop effective marketing campaigns to convert them into consumers.
3. Evaluating the Market Response
Tracking each and every sales channel can be tedious and confusing.
To help you manage that, consider using software such as EMERGE that is able to save time and increase profits by allowing you to focus on what matters most: Listening to your customers.
With the data that you have collected, you can modify your campaigns to suit your customer's tastes and preferences better.
Conclusion:
In conclusion, there are many benefits to be had selling on multiple channels.
However, these benefits are not attainable without hard work and effective communication.
As a small or medium sized business it can be difficult to take advantage of such opportunities, hence you should consider optimizing the aspects of your business through software and outsourcing (if possible) to enable you to focus on the things that matter.
If you have any questions, our team of experts and consultants would love to have a chat with you to help you and your business out. Talk to us today at [email protected]