Millennial Wholesaler Entrepreneur's Guide: How To Get Your First Sale In 30 Days
How Do You Get Your First Sale in 30 Days?
Congratulations! So you started a wholesaling or distribution business after reading our guide about how to start a distribution business.
This is an exciting time to be starting a home business.
The pervasiveness of the Internet and mobile web means that the barriers to entry are suddenly a lot lower for those wanting to dip their toes in finding suppliers and dealing with unique products.
Firstly, I've assumed that you've taken care of all the niceties and legalities in setting up a wholesale or distribution business in your country. You might have to go through a lot of red tape, or you might be able to set up a company in a day.
And, I've also assumed that you have picked an interesting product to sell. The world of wholesaling and distribution is incredibly diverse and any attempt to cover every business is way out of the scope of this post.
Just to give you an idea, your business can run all the way from being a distributor of bicycle parts to wholesale juice as well as old favourites like electronics, clothing and cosmetics.
Hopefully, you're not distributing all of these at once!
Next, it's time to ramp up your sales in the first 30 days of your business.
---
Are You Selling or Are You Marketing?
Marketing and selling are going to be the one and the same when you're going for your first few sales. And sometimes you can't tell the difference between them.
So I suggest that you don't try to segregate your efforts by business functions: "Let me work on my marketing mix first and then I can start selling."
Your business is small enough for everything to work together at once!
Also, it's good to have a disciplined approach and a decent plan to get there. So here's my suggested boot camp to kickstart your sales in the next 30 days.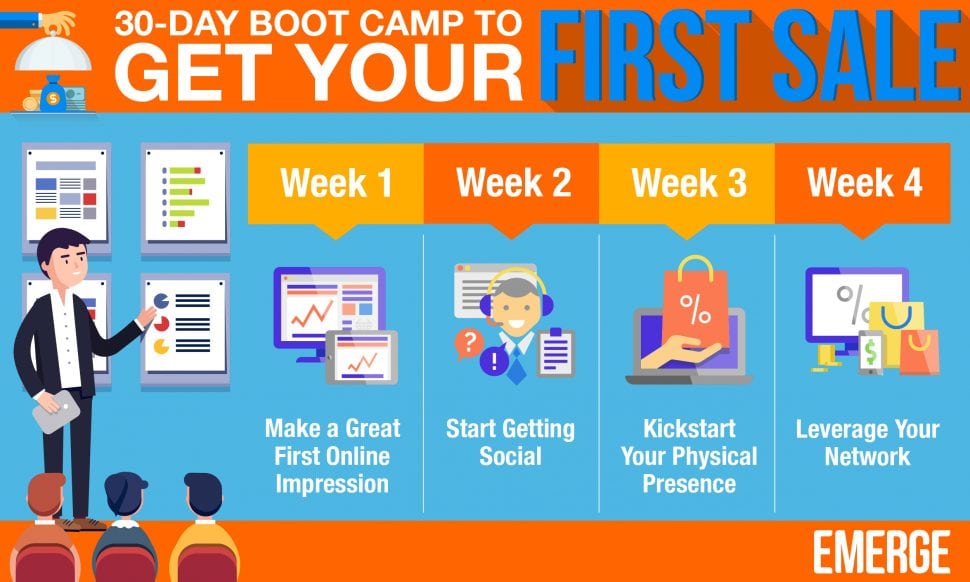 Books and volumes have been written about, for example, social media marketing and search engine optimisation alone. So this guide will introduce each topic in brief for you to explore and expand upon.
I will also highlight and recommend popular tools that you can use. It's not perfect but you'll cover just about all the bases with this approach, leaving you to follow-up and fine-tune it in the next couple of months.
Finally, like any guide written in this day and age, it is not set in stone. Companies and solutions come and go.
Without further ado, let's start!
---
Week 1 – Make a Great First Online Impression
Remember your first prom or first job interview? You took extra care to floss your teeth and remove any leftover spinach. And you might even have gone for a special cut and style for your hair. Your goal was a good first impression in the ballroom or interview room.
The same goes for your business. You need to start on a firm foot with your online presence. Having an "under construction" page for a website will trigger alarm bells and I doubt any customer will want to deal with you or trust you.
---
1. Catchy Domain Name
First and foremost, you need a functional website along with a domain name. If you're starting a wholesale or distribution business from scratch today, it's most likely that your preferred domain name is already taken.
So forget obvious ones and go for something unique, catchy and witty. It could be a spin on your name or your business aspirations.
Then you need to have a single page design for your website. Yes, a single page. Why? Don't expect your prospects and customers to click around to find what they want. Have your story, products and contact on one scrolling page for ease of use.
The last thing you want is a multi-level menu that forces visitors to click on. Sometimes it's difficult to cascade through a hovering menu! Make it easier for your guests with a single page.
This brings us to…
---
2. Mobile Friendly Design
In the past, it was acceptable to design for the desktop. Today, you can expect a great deal of traffic from mobile web visitors, including those on tablets. Hence, please design for easy swiping, scrolling and tapping.
And banish those cascading menus!
Designing for the mobile screen also means sharpening your message and keeping it simple. Make your text to the point. Have graphics span the width of a typical mobile web browser.
Don't use multi-column or newspaper designs. They may look good on a desktop screen but will fail miserably on a narrow and small mobile screen.
---
3. Search Engine Optimisation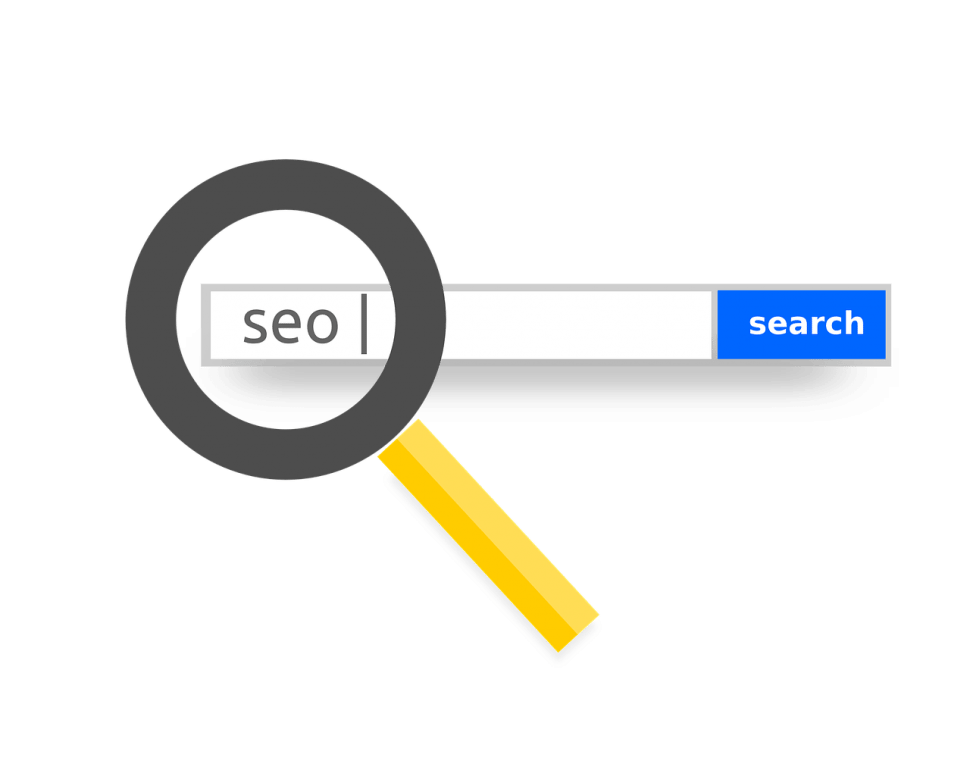 Much has been written about SEO. It has spawned countless books, consultants and companies in a very lucrative industry that is almost like a dark art.
Never fear, you need not attend wizardry school to learn about simple search engine optimisation. Nor do you need to engage consultants who may use practices that could potentially hurt your search page rankings.
In the early days of the Internet, it was common to see keyword spamming in websites. It was almost hilarious to see them "invisible", being the same colour as the website background!
Instead, keep SEO simple and take control yourself.
I believe that if you keep your website relevant, informative and well-designed for search crawlers, then you will be rewarded with higher rankings in organic search results. That is it.
There's little point in keeping up with the changes, sometimes unannounced, with search engine ranking criteria. Just put yourself in the shoes of someone searching for your products.
And, depending on how you're hosting your website, you may want to try a few WordPress SEO plugins for that little bit extra for your website.
---
4. Web Analytics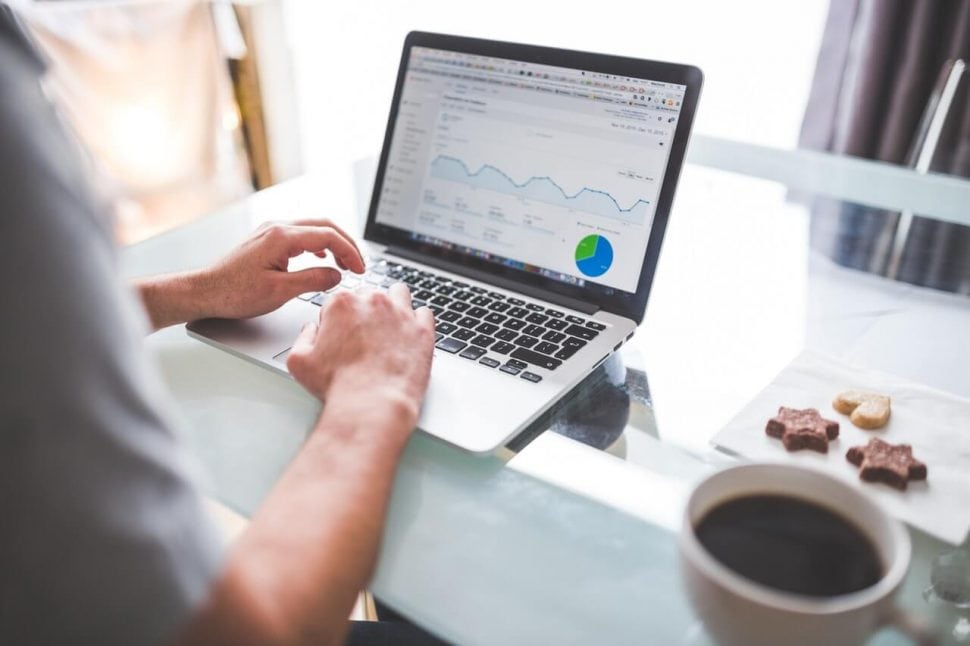 This brings us to the next critical topic to monitor how your website is doing.
When we talk about web analytics we are really referring to Google Analytics. Face it, Google is the dominant search engine and you need to use it freely available tools.
I doubt there are few websites without a Google Analytics snippet of code somewhere. This is usually taken care of by your friendly SEO plugin in WordPress.
Web analytics is another complicated field that ranks along SEO. Again, it has spawned another industry. And sometimes books and posts read like academic papers.
Again, Keep It Simple. Just use the Google Analytic Dashboard to see how your website is doing. Save your money for your business.
---
5. Blog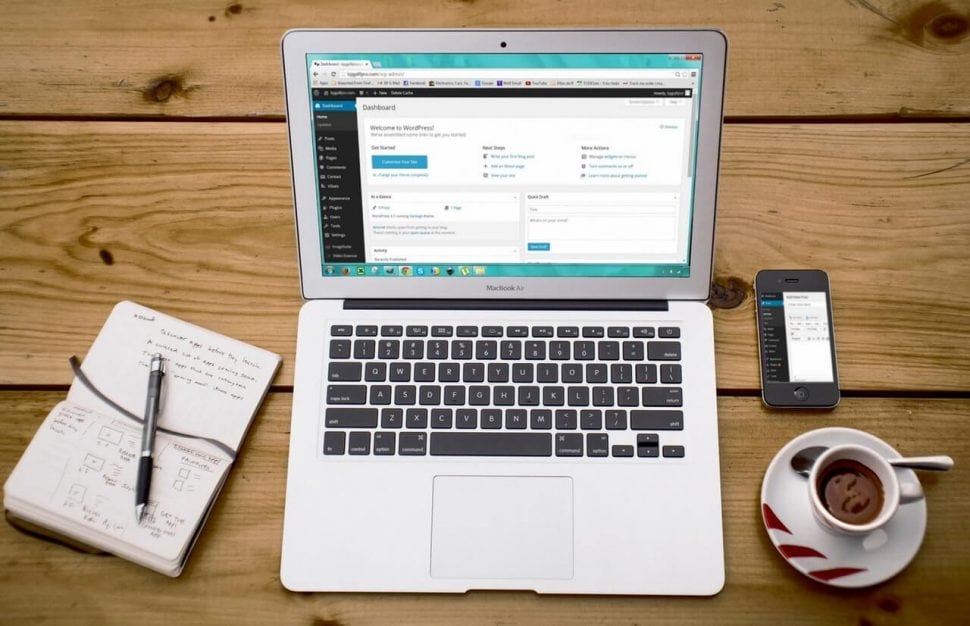 Keeping a running blog is probably the best thing you could do for your website. It's free, it's honest and there's no trickery involved.
But it takes a lot of hard work and discipline to keep it regularly updated. You're looking at a minimum of one update a week. It doesn't look good once your updates start stretching beyond this and you're missing out on a week here and there.
Treat your blog like your social media post. In fact, we'll cover how you can post to all your social media accounts in one go so that you can save time.
Also, keep it light-hearted. Did you get to use someone's garage as your temporary office and warehouse for now? Blog about it! Put photos of how you're getting it ready for opening day.
Every great business has started from a garage at some point in time.
Don't limit yourself to simply announcing new products or distributorships.
---
6. Email Lists
Once you have a website and blog up and running, you're getting visitors. Lots of unique visitors.
Your blog will probably have a subscribe feature for readers to keep up to date with your regular musings and rants.
Use these opt-in emails to keep your regular visitors informed.
We like MailChimp as it's the undisputed leader in this field. Plus we like their cute monkey mascot, too!
Choose to update your readers every time you make a new post, or keep it respectful with a weekly digest.
---
7. Google My Business
Since most of your marketing and selling efforts will in the Google ecosystem, don't forget to add your physical business to Google Maps.
It might not work for you yet if you're running an online drop shipping business. But if you're doing wholesale flowers or parts, it's good to have your physical office on the map.
You'll be surprised how many people use Google Maps to find something they need in their locality! Plus your free Google Maps listing will have all your contact details and website for visitors to see.
---
8. Press Releases
On your website, you're likely to have a media section. Fill this up with announcements, starting with the opening and commencement of your business.
Celebrate the wins with every new distributorship or product launch.
Remember, the more relevant text and posts you have on your website, the more likely it will be picked up by major search engines and rank highly.
Tip: If you need help with the press release or event coordination from experts, I recommend trying out Wonolo, its an on-demand staffing platform.
---
9. Online Advertising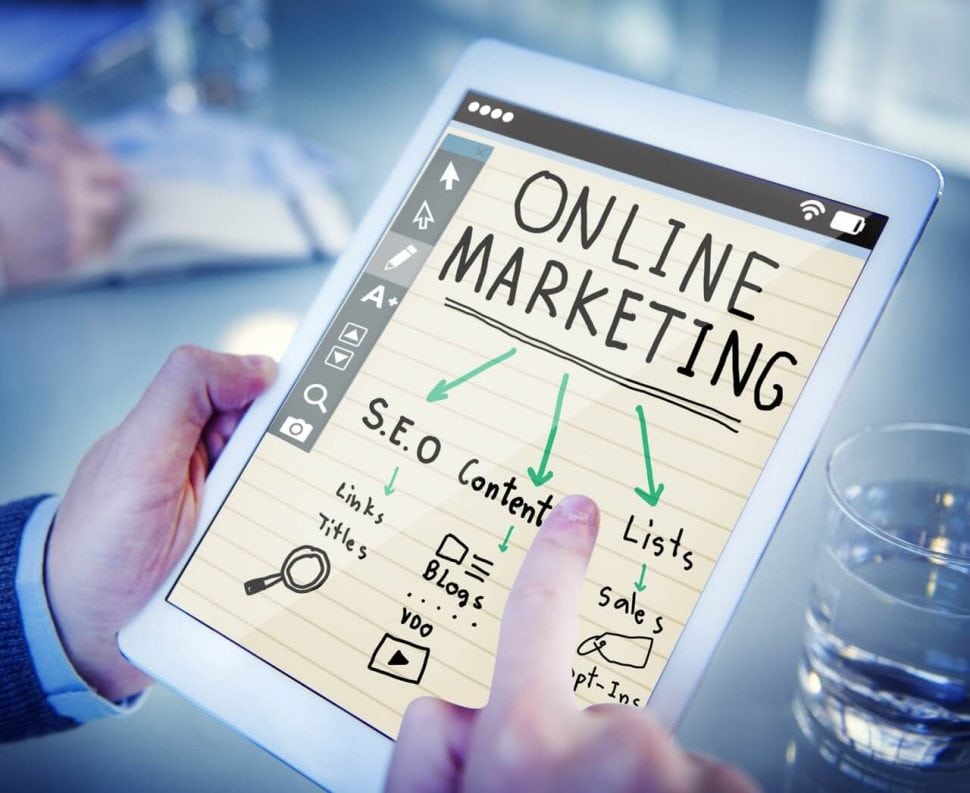 I've advertised my small business online before using Pay Per Click advertising. It was very expensive!
I would probably hold this off as it's the surest way to burn through a lot of cash and not have much to show for it.
Sure, you'll get people clicking on your online text ads. But how many of these will translate to actual enquiries. Or final orders? It's hard to say.
Leave this alone for now as your current budget would probably not allow many impressions per day to make any meaningful difference to your sales.
I would instead focus on organic search rankings that cost nothing but your time.
---
Week 2 – Start Getting Social
Here, we start leveraging social media to your advantage. However, be mindful that it is an unruly beast and its collective voice can work against you as well.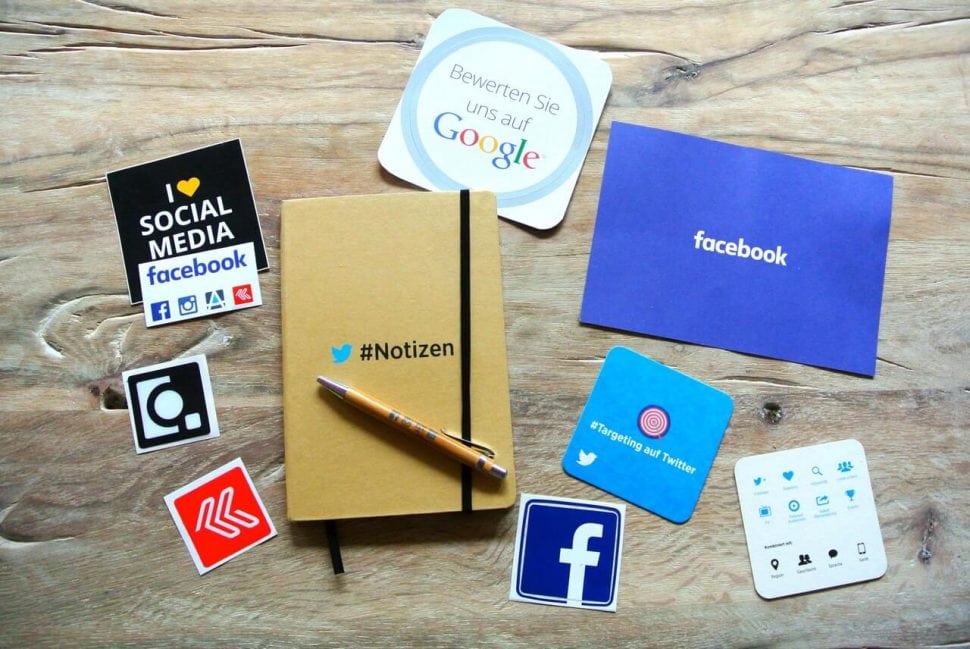 1. Twitter
You definitely want a Twitter account. It's the de facto way to make announcements in bite-sized tweets to the rest of the world.
Plus, there's no better way to engage with your customers and prospects. You don't need to set up a separate messaging or chat app. Nor do you need their phone numbers!
Don't use your existing personal account if you have one already. Set up a new account just for your business and keep it relevant!
Leave those holiday snaps and cat photos for your personal Twitter account.
---
2. Facebook
Like Twitter, you most likely have a Facebook account for your friends and family in your life. Leave your social account alone and set up another Facebook Page for your business.
In fact, some businesses use their Facebook Page as their one and only business website. I don't recommend this as you don't want to be tied to any one host or provider. And this limits your customisation attempts at standing out from your sea of competitors.
Like Twitter, you use your Facebook Page to engage with your customers and prospects. Facebook Messaging is useful for handling enquiries as you can answer them on your desktop or with a mobile app.
---
3. LinkedIn
LinkedIn is all about business. So your personal LinkedIn profile should be strictly about business.
Build up a strong profile with all of your educational, past work experience and business contacts. Start inviting past colleagues and anyone that you might have interacted in the past.
Again, relevancy is key here. There's little point in connecting with individuals about pet grooming supplies when your business is dealing with wholesale organic grains.
Also, you need to start networking virtually and join relevant forums, special interests and trade groups. Be aware that you need to contribute something to these closed groups and your application to join is subject to approval from the group's administrator.
Please don't use these groups to spam sales messages or promotions. You will quickly find yourself banned and your reputation in tatters.
---
4. YouTube
Video may be a relevant platform for promoting your business. It doesn't work for everyone and they need to be reasonably professional.
How you use moving pictures and sound here is critical to your success. If you're dealing with hair products, for example, then don't just show your bottles of products. It won't make for interesting viewing.
But, on the other hand, if you start showing male and female models having their hair washed, coloured or treated with your products, then it's going to rack up reasonable views.
You don't need to hire a video production team. Having a mobile phone or camera mounted on a tripod along with microphones should do the trick. Simple editing can make your video stand out!
---
5. Pinterest & Instagram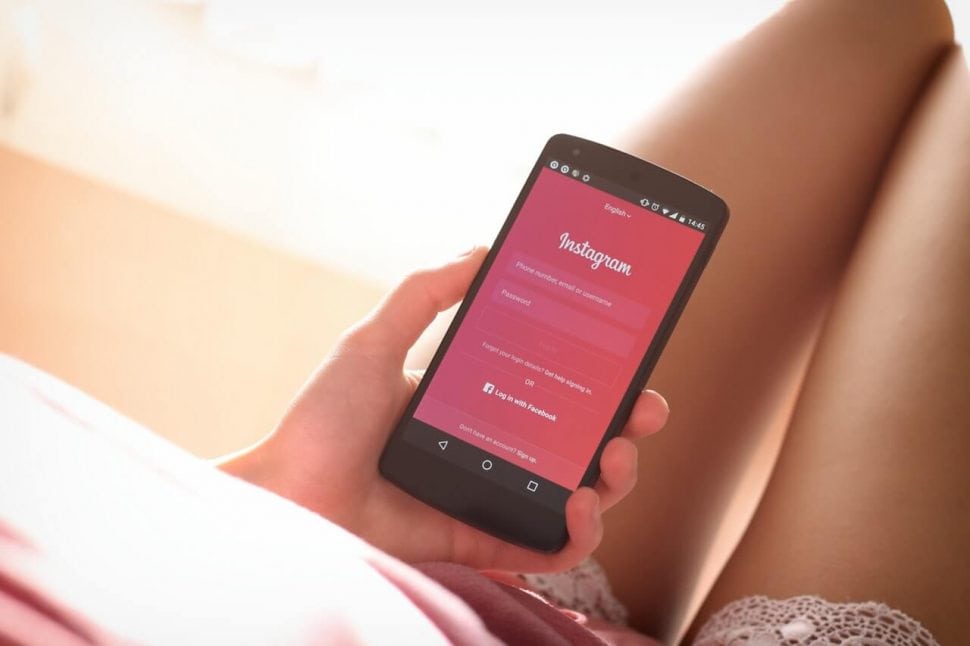 Pinterest and Instagram, as mood boards, is probably best suited to creative and design businesses. Like YouTube, it's not going to work for everyone.
If you're dealing with wholesale craft paper, for example, then it's a perfect platform to reach out to like-minded creative millennials. You and your customers can showcase designs and crafts created from your paper products.
However, if you're doing wholesale medical equipment then perhaps it's not the best place to show your wares. They're unlikely to attract any views, unlike holiday and food snapshots.
---
6. Reviews & Forums
You're going to have to stand up to the harsh reality of online reviews and forums.
They're going to be found everywhere. Yelp. Google Maps. Facebook. Twitter. Instagram. And countless web forums for possibly every conceivable product on Earth.
Unfortunately, the review system can be abused and your competitors can have a say in your products as well.
The best way to deal with negative reviews is to respond and reply to each and every one of them. Offer to exchange the product for free. Try to find out what exactly happened. Uncover the facts.
Perform your service recovery well and the negative review can be turned to your advantage.
---
7. Guest Blogging
If you're a specialist in your field and have considerable knowledge about your product, then guest blogging can be used to your advantage.
Guest blogging, for the uninitiated, is where you write an article in another relevant industry blog in exchange for a link back to your blog. It's a win-win situation for you and the blog owner.
Again, relevancy is key here. Guest blog only at other blogs that complement your business. Don't guest blog at wholesale fish supplies when you're doing frozen yoghurt.
Seek out star bloggers for maximum impact. This brings us neatly to the next section.
---
8. Influencers
Influencers hold a special position in the Internet sphere. They're individuals with considerably followers on social media and they post almost daily on whatever they may fancy or take an interest in.
I would avoid courting influencers who ask for monetary compensation. Instead, seek those who will accept for the product for free in exchange for an honest review, tweet or showcase on their blog.
If you're dealing in wholesale cosmetics, for example, there are countless bloggers and influencers who will write about your products if you approach them nicely and put your trust in their hands.
To keep things honest, they will make a disclaimer that they received your products for free in exchange for an honest, unbiased review. So grit your teeth for whatever feedback or criticism they might have.
---
Week 3 – Kickstart Your Physical Presence
Now that you have your web and social media presence down pat, it's time to cover the old-fashioned way of doing business in your parent's or grandparent's day.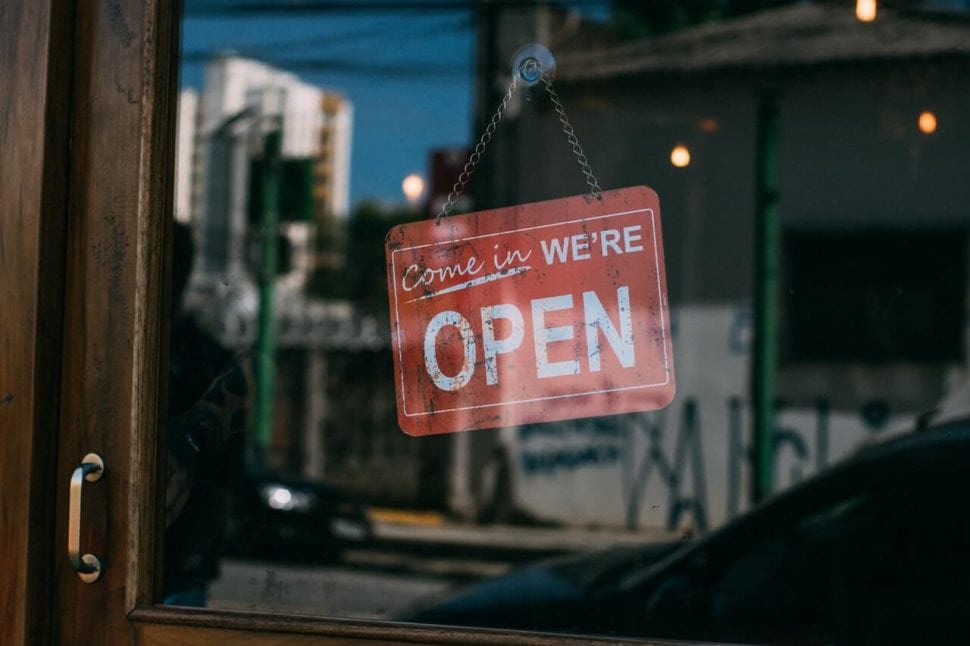 It's about hitting the pavement and making connections face-to-face. And picking up the phone and talking to humans.
---
1. Flyers & Business Cards
Remember business cards? While we might be accustomed to bumping our phones to share contact numbers, business cards still have a place in the business world.
Especially so for traditional brick-and-mortar businesses that you will encounter. It's no secret that small and medium-sized businesses drive the world.
Fortune 500 companies might grab headlines but it's the mom-and-pop businesses that provide much input into the world's economies.
So don't overlook printing a stack of business cards and flyers advertising your products. Furthermore, in some international countries, your business card says everything about you. Customers and suppliers will scrutinize your business card carefully and treat it with respect.
---
2. Tradeshows & Booths
Another way to hit the pavement is to look for national trade shows. This is probably the most effective way to immerse yourself in your industry and make new contacts during and after the show!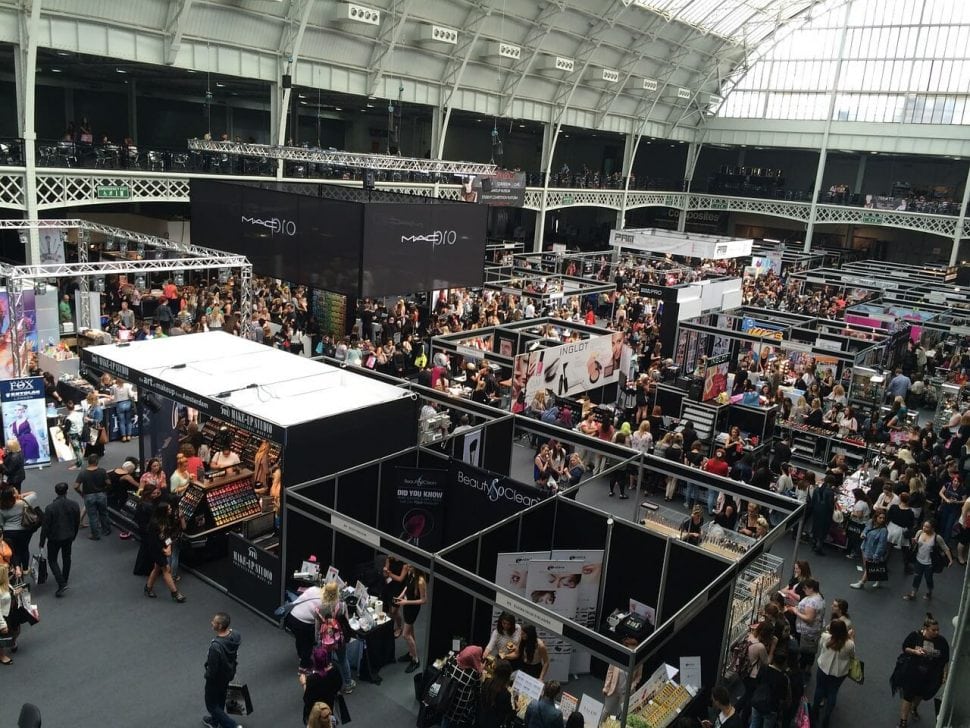 If your budget permits, consider also trade shows in manufacturing hubs such as Hong Kong, China and South-East Asia. Get to meet new suppliers face-to-face and start building a dependable business relationship.
Once things pick up for your wholesale or distribution business in the future, consider getting a booth for your wares. This is going to cost you, so it's best to leave it for when your business takes off.
---
3. Advertising & PR
Further down the list, I left advertising and public relations near the end. These things and services will cost you.
However, if you're dealing with a specific niche product and there are publications and media outlets for it, then, by all means, try an advertisement in their trade magazine.
This is an effective way to reach out to a specialized audience, one that will probably not be easy to target with mainstream media. Think wholesale hydroponic growing supplies, for example. Or even wholesale coffee beans.
---
4. Sponsorship
Sponsorship may cost you money. I recommend that you keep your cash flow for your business and instead sponsor your products instead.
What better way to showcase your products than by having them put in the spotlight of an event or competition? There's little cost to you in advertising and marketing except for the cost of the products themselves!
---
Week 4 – Leverage Your Network
Moving on from kickstarting your physical presence and face of your business, it's time to start building out your business network in the real world.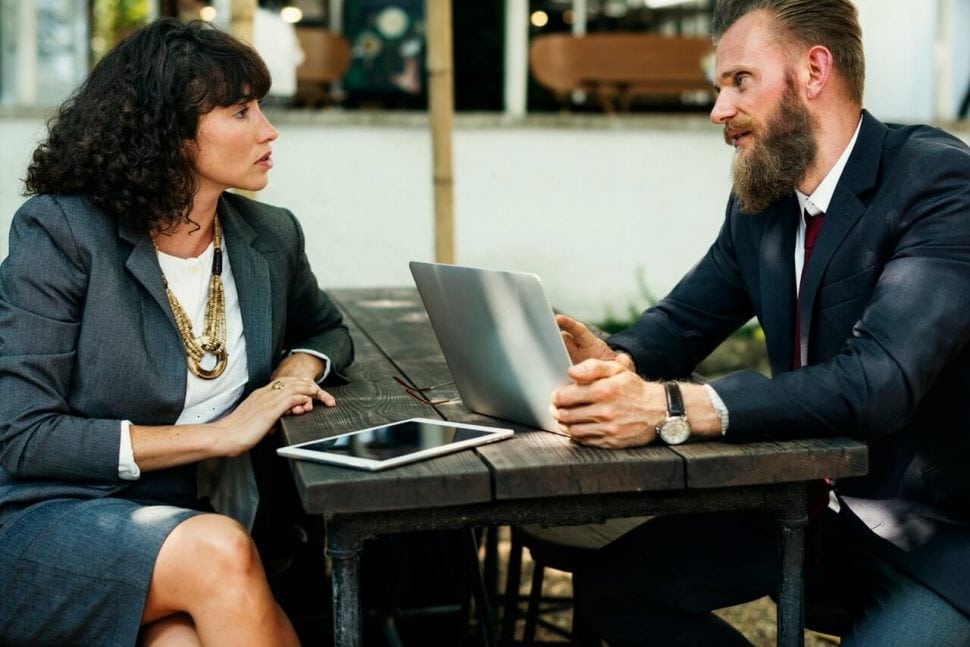 ---
1. Local Business Networks & Meetups
There's no shortage of local business groups and chapters in every locality of every country. However, most tend to be rather general in nature, for example, breakfast meetings for young entrepreneurs, or social clubs for small business owners.
However, if you're looking to plug yourself into someone's supply chain then go for one that is relevant to your business. For wholesale metal working equipment, look for metal fabricators or electronic kiosk builders.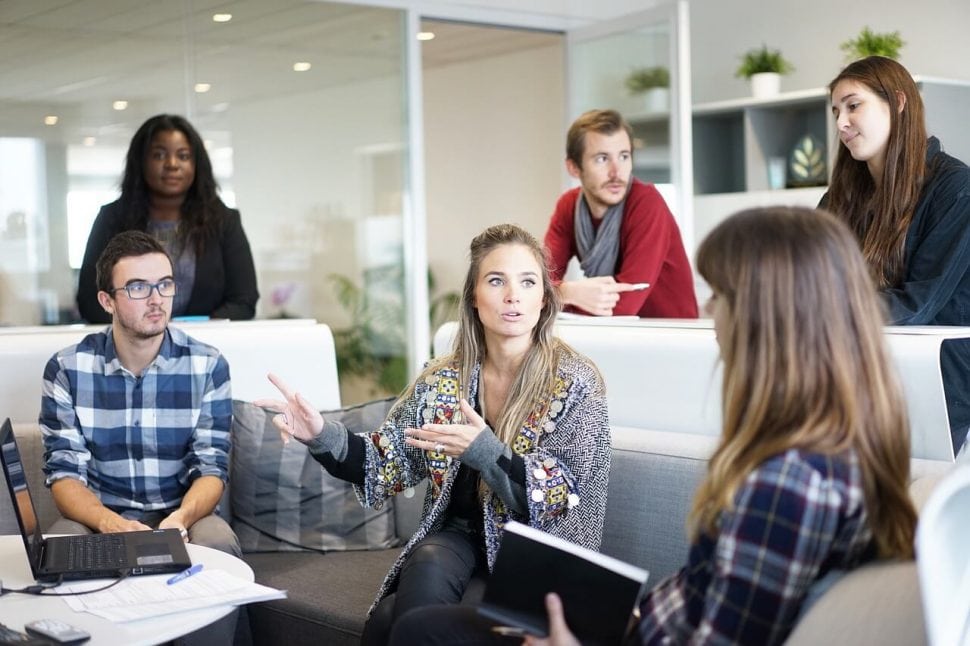 ---
2. Wholesale Affiliate Marketing
You're familiar with affiliate marketing right? Amazon is probably the biggest player in this movement where you review or post a nice article about a product along with a link to purchase it. You then get paid a small commission when a sale is made.
Wholesale affiliate marketing works the same way. Other people are promoting your products and earning a commission on them. You focus on receiving orders and fulfilling them.
To tap on wholesale affiliate marketing, you first need to set up an affiliate program. Once setup it becomes a very powerful and diverse network of resellers for your wholesale products.
---
3. Supplier Relationships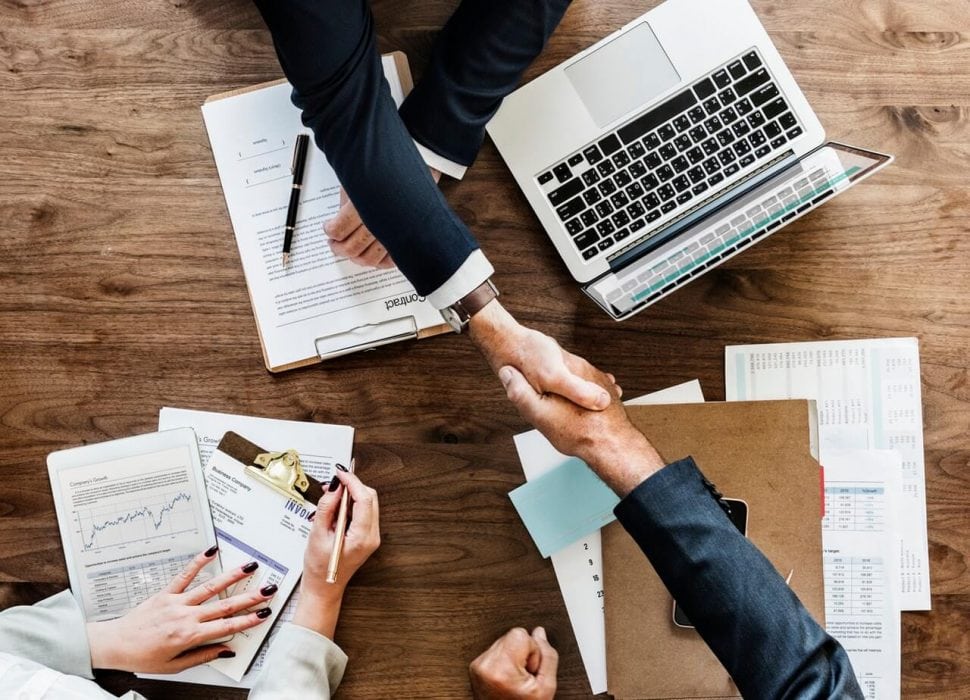 Back to kickstarting your physical presence, business cards and trade shows were mentioned to build up your relationships with suppliers.
Take it further by visiting them a few times a year and keeping in constant communication via email, messaging or a simple phone call. Send them holiday cards and seasonal hampers if you want!
Putting effort to build up this relationship means that you get a direct line to your supplier when you need it. Want an order yesterday? No problem. How about custom sizes and colours? No problem, either. See what I mean?
There's no stronger bond than a business-to-business relationship that stands the test of time and even changes in management.
---
4. International Sales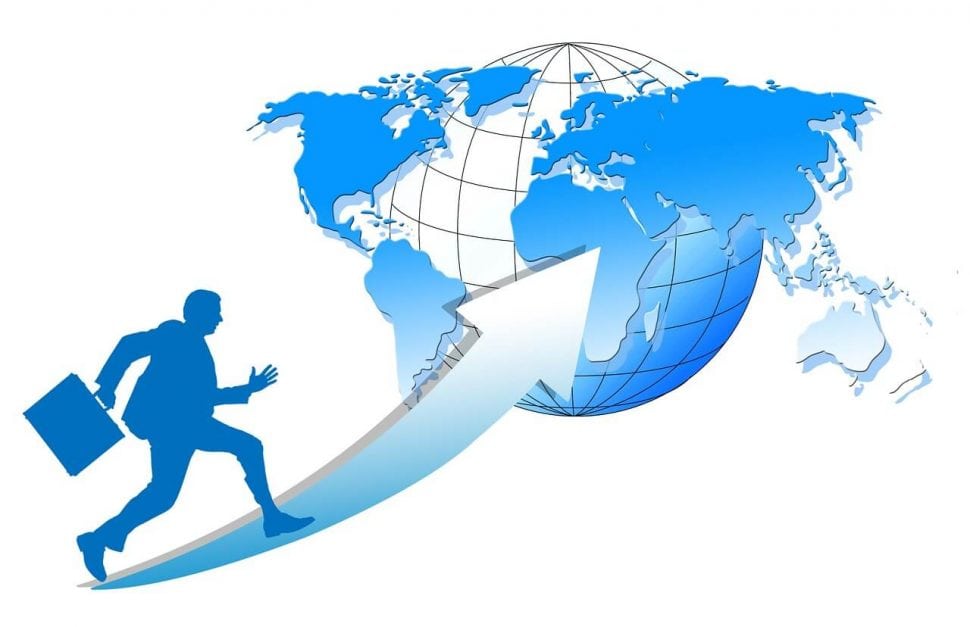 Finally, it's time to look beyond your borders if you're in the United States, Europe or Australia.
The world is an incredibly diverse and complex market. So, it's best to get a steady foothold in your home country before venturing out.
Remember, courting international sales means constant overseas travel and even more effort to build relationships with foreign suppliers and customers who may not speak your language!
---
Conclusion
This concludes our 30-day boot camp to close your first sale. I would be very surprised if you followed this general guide and had no sales order to show for it.
Interestingly, you may find your first sale in the most unlikely of places and I hope this guide will help you find that special place.
Good speed!