How to Start A Distribution Business 101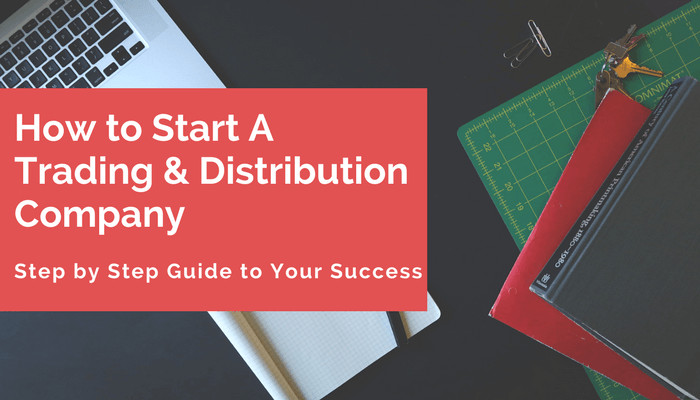 Imagine having a conversation like this:
You: "I want to start a business."

Me: "Sure, I say. What kind?"

You: "Something profitable from the get go. Something that doesn't really require lots of effort, but yet able to give me a sustainable income whether I'm working, sleeping or on holiday."

Me: "Have you considered starting a distribution business?"

You: "What? Hasn't it been done to the death? I want something more exciting."
And indeed it has.
A trading and distribution company is possibly the oldest known form of doing business, heralding back to the times where items and goods were bartered across cities and kingdoms.
However, in the 21st century, I argue that it is still as relevant as it was back then. Established media outlets like The Entrepreneur and The Balance have put in their two cents on the issue, and both have come out in favor of bringing the distribution industry forward through technology.
---
Quick Links
---
Who is a Distributor?
As you probably know already, manufacturers produce products and retailers sell them to end users.
A pack of chocolates, for example, is manufactured and packaged (Hershey's), then sold to people through retail outlets (Walmart).
In between, however, there are a few key operators also known as distributors, that serve to move the product from manufacturer to market.
Simply put, trading and distribution are concerned about the movement of goods. In a highly globalized world, reliable and safe goods movement form the backbone of the world economy.
You might think: Sure, but it's not as sexy as those suits in Finance and Banking, or those hippies selling farm-fresh organic produce.
But the reality remains same – it's an essential service that the international community will always need.
Though the industry is largely invisible, it's not to say that there's no money in it. Some of the largest companies in the world are trading and distribution companies: Walmart, Nestle, Unilever, just to name a few.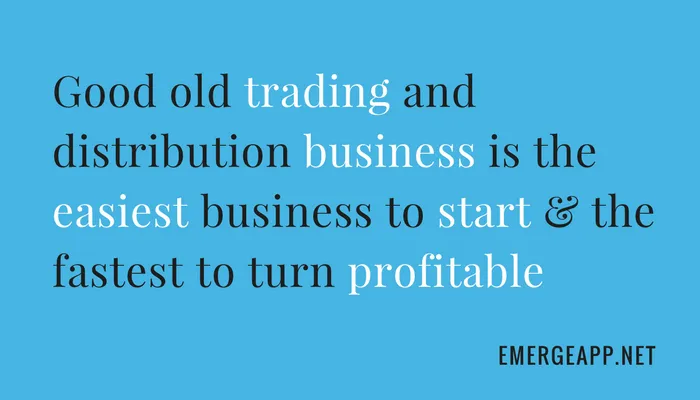 Regardless whether you're doing it full time or as a side business, it will keep working for you 24 hours a day, 7 days a week once you get the hang of it.
This article is a comprehensive step by step guide on how to start a distribution business.
---
What You'll Learn Today
How to start your first Trading and Distribution Business (overnight)

How to source awesome products for your business

List of marketing strategies that work

How to make your first sale online
In my experience, the entire trading and distribution business can be divided into 2 parts: Product and Sales.
Everything else functions to serve these two areas. Let's start off with the product.
---
Step-By-Step Guide on How to Start a Distribution Business
1. Finding a Product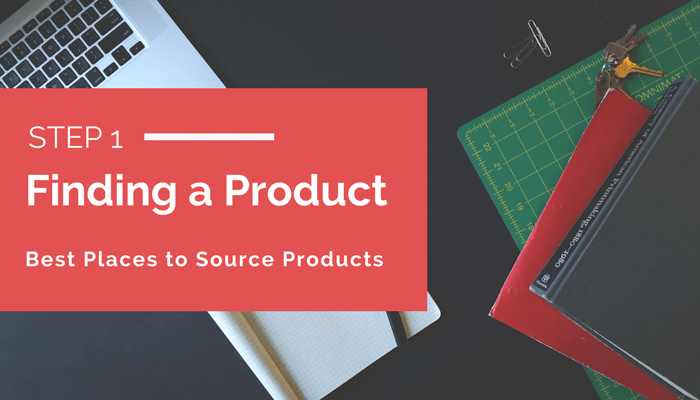 There are millions of physical products on the market today, serving many different needs.
Your goal here is to find an amazing product that would serve a need completely and instantly.
The skills you'll need here are:
Good negotiating skills

An eye for detail

An active imagination

A good and thorough understanding of your target customer
Have you ever had someone came to you and told you "Hey I have something that is unique and I want to import and sell?" Assess his product based on the following questions.
How to find a good product?
Uniqueness or remarkability

Reliability of supplier

Credibility of supplier

First mover advantage

Authentic origin of product
In addition to knowing how to tell a good product, you'll also have to know where to source for one. Below are some places where you can start. In this sense, the world's literally your oyster.
As China's considered the "world's factory", let's start off with China. Subsequently, I'll list some common marketplaces from other regions.
Subsequently, I'll list some common marketplaces from other regions.
China
Alibaba.com

– The giant that every trading and distribution company should know. 

For the benefit for those who don't, Alibaba allows Chinese companies to list a humongous range of products. But since starting off in a small Hangzhou apartment, they have grown to a giant that list products all over the world and every single product imaginable, complete from A-Z.
AliExpress.com

– Where Alibaba.com focus on bulk (big minimum quantity, MOQ in short). AliExpress is focused on small quantities which is better for bootstrapped startups. 

However, prices are more expensive compared to Alibaba.com. They also have plenty of products.

Taobao

 – If you're fluent in Chinese, the range of products here is fantastic as they are generally targeted at Chinese (or Chinese-speaking consumers). 

Prices might be a little higher but I'm sure you can find some products that are unique in your region.
En.jd.com

– A direct competitor to the Alibaba family of eCommerce sites, JingDong or more commonly known as JD.com is one of the largest B2C marketplaces in terms of transactions and revenue, making it a good place to source for products.
Dhgate.com

– More of a B2B platform, it allows retailers and companies to connect and buy goods at cheap prices. 

However, the caveat is that you'll probably find yourself buying in bulk. If you don't have the capital to do so (including shipping), it is better advised to stick to the first three.
Buykorea

 – a marketplace for Korean goods, it encompasses a wide variety of goods, from automobiles to furniture to daily necessities. 

It's run by a government agency that wants to support and connect buyers to Korean sellers, and you can do so even outside the platform, through their online video meetings.
Here's a dedicated listing blog, if you want to explore B2B Marketplaces in China.
Western Markets
Thewholesaleforums.co.uk

– The Wholesale Forums, or TWF for short, is an online place where users discuss rather than buying/selling outright. 

As such, TWF is a place where many usually start their wholesale journey seeking advice and reviews on products. It would be wise to start seeking the latest information on TWF too.
Etsy.com/wholesale

– Etsy's wholesale marketplace, where retailers and designers express their creativity through the buying and selling of things you won't find in your average store. 

It is a private marketplace, meaning you'll have to apply to gain access to their resources.
Merkandi.com

– Merkandi is Europe's answer to the wholesale marketplaces blooming up in Asia and the USA. Stocking lots of familiar brand names at cheap prices, you'll find a wide range of necessities that people will need. 

However, they operate like an eCommerce store, and if you're looking for details of suppliers, you'll have to pay to get them.
BigBuy – BigBuy is a drop shipping wholesaler, with a huge catalog of products in 24 European languages. They sell all kinds of items and deliver with the name and company image of their distributors. They buy large quantities of products directly from manufacturers, so they are able to offer their distributors the most competitive prices and margins.
Worldtradesupport.com

– Existing to help SMEs source for goods, WorldTradeSupport (WTS) is an excellent place to look if you've already exhausted other more well-known places. 

However, the website can be rather confusing to navigate at times, and buyer amounts are limited to ensure a fair go for all.
Exhibitions: Another great place to source for products are exhibitions. Although it can be time-consuming and potentially expensive. There are thousands of exhibitions globally every year. Each exhibition is usually specific to a different industry. It's a great way to meet people and experience the product. Check out 10time, they make searching for the appropriate exhibitions easy for you.
If you would like to research more on B2B marketplaces, we have sourced some of the best B2B marketplaces for you.
Innovative products?
If you're looking for products truly on the cutting edge, look no further than crowd-sourced products.
The products are generally unique and innovative and there's nearly always a story behind the product, making it great for sales and marketing.
However, like the recent Pebble story, suppliers and consumers will have to watch their goods carefully in case of non-fulfilment.
Products are generally more expensive, intern lesser margins. Here are two of the biggest sites where crowd-funding products are launched.
Kickstarter.com

– Kickstarter is an American public-benefit corporation based in Brooklyn, New York, that maintains a global crowdfunding platform focused on creativity. 

The company's stated mission is to help bring creative projects to life. As such, you can find not only products there, but also music and technology projects, card games, or other more quirky stuff that are generally not 'wholesale-able'.
Indigogo.com

– Big brother to Kickstarter, Indiegogo is headquartered in San Francisco, California. Indiegogo allows people to solicit funds for an idea, charity, or startup business. 

The caveat is that Indiegogo charges a 5% fee on contributions, in addition to credit card and PayPal charges that range from 3.5% to 9%, making buying products from Indiegogo more a retail option than a true wholesale venture.
Once you've found something of potential or something really unique, go directly to the distributor's 'About Us' page. Get their contact details (if possible) and then contact the distributor in your region directly.
There are a few things to note when talking to distributors:
Be upfront and professional about negotiating a good term on payment. Distributors usually like quick decision makers, but always bear in mind to negotiate in your favor.
Set a minimum quantity of goods bought each shipment. Product quantities will vary depending on demand and supply, so finding an understanding distributor is important.
Be aware of their shipping capability. This means that sometimes distributors are limited by the number of goods they can sell at one time, be it a supply issue or a previous agreement. Ensure that you always have enough stocks to keep up with your demand.
Do your due diligence on the company's stability. Otherwise, you may end up with broken supply and other thorny financial issues after you have spent your money on marketing the product in your region.
A side point to note: I don't think knowing supplier personally at an early stage is necessary.
---
2. Keep Stocks or Dropshipping?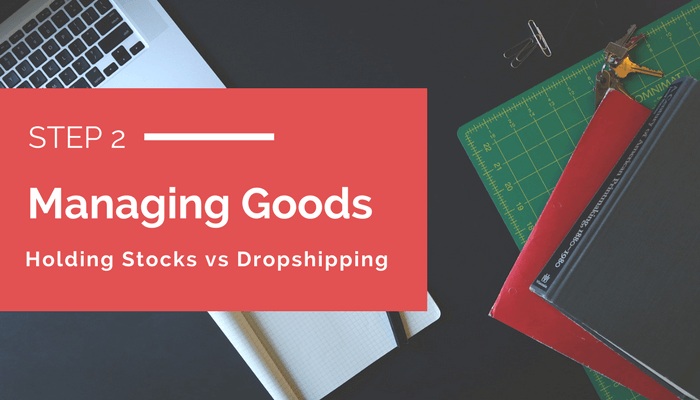 In a trading and distribution business, there are two main ways of managing your inventory/goods: tradition warehousing and drop shipping.
With the improvements that we see in technology and last mile delivery, drop shipping is proving very popular, especially with smaller retail stores with no much capital or storage space.
There are pros and cons to each model and in practice, it is a lot more complicated than it seems at first glance.
I will break this section into three parts, and compare them side by side so similarities and differences can be easily seen.
2.1. Business Model Functions
In terms of business models, both methods serve different purposes. But the name of the game here is control.
A company that keeps stock inherently has more control over the movement of its goods. A drop ship company, on the other hand, is subject to the ebbs and flows of the market and global economy.
Companies who prefer to keep stock understand that it can act as a buffer to immediate stock and price changes that will allow them more time to decide what to do.
For example, a shortage in soybeans will create drastic changes in the fitness foods industry, but a company that processes and stocks their own soybeans will have more say in how they price their products in the short term until they run out of the beans of course.
Drop shipping companies are a lot more volatile and their owners must be able to 'roll with the flow'. There are a lot of daily changes and negotiations for a drop ship company to navigate.
Fluctuations in prices are just the tip of the iceberg, but also you'll have to coordinate with last mile delivery and manage customer expectations.
It might be more taxing in the short term, but drop shipping offers a flexibility unparalleled in the trading and distribution industry.
Since you don't keep stock, there are no hidden costs to your product, and you can freely sell on behalf of your distributor.
It's also easy to pivot if you think sales are not doing well, as you own no stock, hence needing no clearance sale.
Many drop shipping companies are run by a single person, all from the comfort of their home or on a beach somewhere in Thailand!
2.2. Intrinsic Pros and Cons
Keeping a healthy level of stock has been the traditional way of commerce for thousands of years. If you choose to follow this path, you have vast resources in terms of experience to leverage on. Also, people are very familiar with this method of selling, meaning you'll get your message across faster as people already know what you mean.
On the other hand, drop shipping is a relatively new phenomenon in the trading and distribution world.
To more traditional businessmen in Asia or the Middle East, for example, you'll find yourself educating and explaining what you're trying to do.
It might be harder to gain trust from suppliers if you're looking to embark on a drop shipping arrangement with no commitments from your side. Engage them tactfully and patiently.
2.3. Technological Leverage
Thirdly, you'll have to think of the technological leverage available to you. Each business is unique in the sense that they serve a different target market, have different business strategies and have different amounts of capital and influence at their disposal.
As such, there are many technologies that are available to companies of all sizes and teams.
Larger companies can opt to pay for SAP or Oracle software, while other smaller companies will use pre-made inventory management to supplement their business decisions.
Even smaller companies will stick to using offline methods such as Microsoft's suite of tools.
For small and medium companies, the reality is that you'll have the lion's share of tech available to you. Software-as-a-Service (SaaS) is improving drastically and in more mature economies, it has become essential to use such software to keep or improve your Unique Selling Point (USP).
The prices you pay for this software are merely a fraction of what you'd pay upfront for larger, customized software, so they are well worth the effort to learn and master.
You may also want to read: What's Drop shipping? How does it work?
---
3. Find Your Customers (Marketing)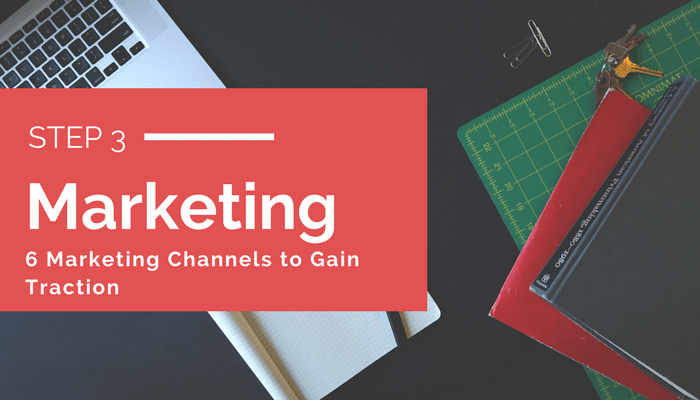 Now we're on the other side of the coin and moving towards mastering the essential skill of selling to your customers. You've got your products, now what? The following tips and tricks should make it easier for you to hit the ground running and find that target market of yours.
Few important questions to answer first before we begin:
What product are you selling?

– Different products might require different marketing skills. For example, selling a beauty product for ladies is going to be quite different from selling children's plastic toys and collectables.
How much do you have for marketing?

– Your budget here will determine your marketing strategy. There are many marketing strategies out there to try, but most require money, and the free ones are usually arduous and long. Your budget will determine the most efficient way of bringing paying customers to your door.
Where are you gonna sell your product?

– This question requires you to understand your customer. Do you know where they are, where they buy their stuff, and who do they buy it from? In some cases, knowing where to place and sell your product automatically takes care of the sale portion of the company.
How long can you last without a sale?

– This question tests your survivability, and resilience in the market. It also determines if you are selling your goods at the right price. Too high and potential customers won't bite, too low and you're undervaluing the product and doing yourself a disservice. It is important to understand the reality of your current situation and not live in the clouds hoping things will get better.
What are your competitors doing?

– You might be selling something special, but it probably won't be unique. Unless you managed to get an exclusive distributorship, chances are you'll have competition. And it is important to understand more about them before you do your stuff. This will be explained more in the following section.
Marketing Channels
Here's a small infographic which explains the major digital marketing channels.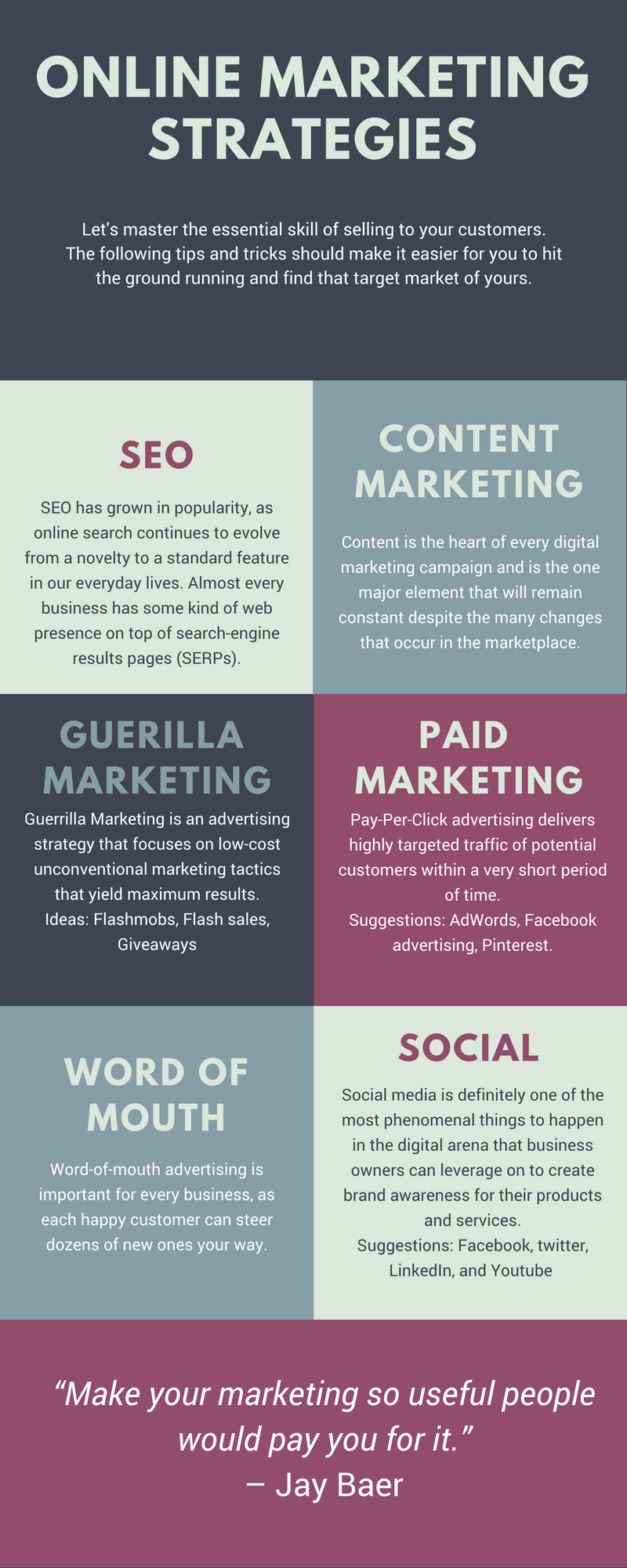 3.1. Search Engine Optimisation (Organic)
There are some costs involved especially if you're not familiar with SEO as it requires some technical expertise.
In my experience, the difference between a great SEO engineer and an average one is huge. So it's wise to hire or at least outsource this aspect to someone who knows better.
3.2. Content Marketing
Do your own research for what your target audience needs or are looking for, and then produce content for them.
This helps in branding and indirectly, sales.
It is possible to do it yourself, but building a brand is a time game, and if you're looking for immediate direct sales it's better to choose another method.
However, investing time in this aspect of content marketing is something that will be valuable down the road when your company gets larger and more successful.
3.3. Guerilla Marketing
Guerilla marketing is all about doing things that people will talk about. It is something creative, fresh, and unexpected.
Early guerilla marketing efforts include tactics like flash mobs, flash sales, large donations, lucky draws, etc. However, it is highly unreliable and by nature inconsistent.
Companies that want to try this form of marketing will usually try it once and then revert back to more conventional methods.
It can be expensive or cheap, depending on your idea. Success also depends on if the media outlets pick up on your story.
A success guerilla marketing campaign will attract widespread media attention, and get the country or audience talking about it for a long time to come.
For younger companies with larger risk appetites, this can be a good way to announce your arrival with a bang. However, do not depend on this as your be-all-end-all, so always have another marketing avenue to follow up.
3.4. Paid Marketing
Pay-Per-Click (PPC) marketing is probably the most dominant and traditional type of marketing here. You spend a certain amount of money and get a certain number of customers.
The amount you've spent per customer is the PPC value. It's called PPC because if you're reaching for a global audience, you'll probably spend your advertising dollars on ad banners and/or videos, much like the ones you see on youtube or at the side of your regular websites.
PPC can be effective, but it can also be expensive. Be sure to have enough to last you a full marketing campaign, if not it can be hard to see returns, and all your investments will go to waste.
The other type of paid marketing is Search Engine Marketing (SEM). Search engines such as Google or Bing allow you to place ads just above their search queries, and people who are interested can click on them.
This method is generally cheaper, but it can be more effective as it targets an audience of your choosing.
3.5 Social Media Marketing
This type of marketing requires you to be heavily in tune with the current social media platforms such as Facebook, Snapchat, Twitter, Instagram and other popular sites.
You'll also need to have mastery over social media tools such as Buffer, BuzzSumo, IFTTT, amongst other to get a competitive edge. 
Here's a list of tools you can explore if you're looking to reach your audience via social media.
3.6 Word of Mouth
What beats being out there and actually talking to your customers? Nothing. Hands down this is the best way to reach out to your audience and converting them to your customers.
Being there for them, showing them individualized care and service goes a long way to impress your clientele, and ensures that they will keep coming back for more.
However, this method is time-consuming and highly unscalable. Highly recommended for companies that are just starting out and very small, as good service will make all the difference. Here's
Here's an article by startup guru Paul Graham on why you should do things that don't scale.
You may also like: 7 Actionable Tips on How To Increase Sales on Amazon
---
4. Competitor Research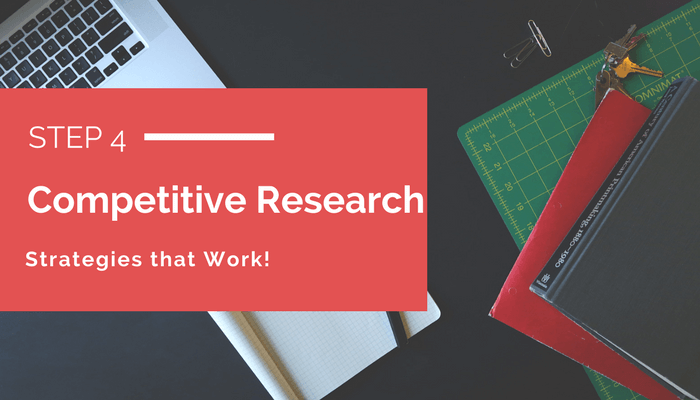 Knowing your enemy is important in any war, and the same goes for a business environment.
A trading and distribution company is not a unique one by any definition of the term. You WILL have competition, and good companies acknowledge that and learn to thrive in such an environment.
Here are some things you can do (ethically) to understand your opponent:
4.1. Google Alerts
Google has this amazing feature that allows you to get notifications whenever something new comes up regarding a company or website that you love. It's called Google Alerts.
However, you can also use it to keep tabs on what your competition is doing by reviewing their public data and information. It not only tracks changes in your competitor's website but also tracks anything on the web that mentions about them, especially from the news media.
4.2. Buying and Sampling their Products
You can do your own little investigation into your competition by simply buying their products and understanding why people are using them (or not using them). What needs do they solve and can you provide a better and more effective solution?
Generally, if you have first mover advantage in an area for your product, people will become returning customers and competitors will find it hard to break in.
That is, if you are consistently solving their needs and keeping customer satisfaction high. If you're a competitor to an incumbent product, it is also those two needs that you'll need to do better in order to dislodge your competitor business.
4.3 Find your Niche
Business is not all about the fighting, sometimes it can be about the workaround. If a competitor is too entrenched or too strong in one area, it can be better to move to other areas where there is a higher winning chance.
Alternatively, you can also specialize and find your niche market and dominate that.
Selling fashion accessories to females can be a tough sell, while selling to new and expectant mothers who are looking to maintain their style can be potentially much easier.
Constantly be observant of your surroundings and listen deeply to your customer's needs, and you'll be able to be there to meet them when the time comes.
---
5. On Sales and Improvement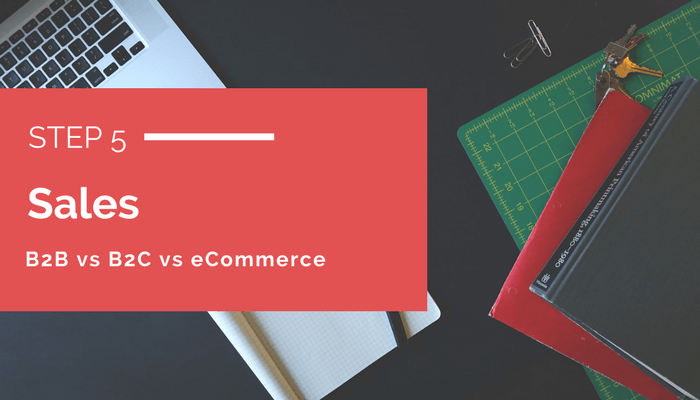 Sales is a funny thing that many people have been trying to crack over the ages. Is it a science? Or is it an art?
There are many stories supporting and debunking both sides. However, one thing everyone can agree on is that it's essential to keeping a business alive.
While the need to sell remains constant, the 'how' of selling is constantly changing. Different eras have different needs and use different mediums to communicate their agenda.
In the 21st Century, online sales have dominated the global economy, and companies sticking on the old ways will risk being left behind in the business world.
Here are some tips to navigate the sale world of the trading and distribution industry:
5.1. Business to Business (B2B) Sales
B2B sales is a peculiar beast within the world of sales. The sales process within the B2B world is slow-moving and requires lots of discussions, and decisions are often based on logic and the considered needs of a company.
The sales and service cycle of the buyer-seller relationship is often long and continuous and can last for years if not generations.
Be prepared for long conversations, business dinners and after-dinners (if you're selling/buying in Asia) as work and pleasure can be conflated in order to get the deal signed.
Get your paperwork in order. Once to deal is closed, make sure to get all legal and commercial contracts signed (especially with your distributor or supplier) to ensure a common understanding between all parties.
Ensure that payment comes in on time. Usually, for B2B deals, credit terms are offered and payment can take up to 90 days to come in. Ensure that you have enough cash flow to last till the next infusion of cash comes in, else you'd be out of a job even before you can deliver on your promises.
5.2. Business to Consumer (B2C) Selling
The B2C world, on the other hand, is a fast-moving machine that runs on emotions and whatever's the latest fad right now.
It is highly in tune with social movements and subcultures and takes its cues from the high fashion industry and other inspirations that seemingly pop up at random.
Operating a B2C trading and distribution company means that you've got to be fast on your feet and change near instantaneously. You can gain customers quickly but also lose them just as fast.
Fostering relationships here are not as important as branding and the ease and speed of transactions. This can be done either online or offline retail.
For the B2C market, the majority (90%) of businesses are still based offline. And there is huge potential to bring this portion of retail online in the near future.
5.3. Digital Selling (selling via online marketplace or eCommerce platform)
With the advent of the Internet, selling digitally has become commonplace. It is a new sales channel that trading and distribution companies use to get their products out in front of an even wider audience.
The whole point of digital selling is to allow your goods to be sold without being physically there. This means your digital assets will work for you 24 hours a day, 7 days a week. Can't think of a harder working employee than that eh?
---
6. Tips and Tricks to Sell Online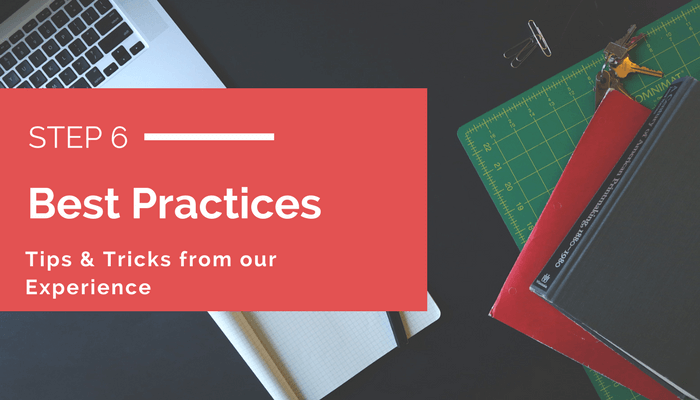 Here are some tips and tricks that we've used over the years to run a successful digital sales campaign. It's a combination of psychological and physical tactics and used alone they can be minor successes.
The real secret here is that to have major success. You should employ these tactics together in harmony to close that sale and gain a new customer.
6.1. Check your pricing
Ok, imagine you're not there physically with your customers when they shop. What's their biggest concern? I'd guess 90% of the time it is pricing.
Did you know that you can use pricing as a tool to convert that customer sitting on the fence? Here's how you can do it.
6.2. Free shipping?? Sign me up!
In addition to pricing tricks, there are other ways to make that customer say 'YES!'. And there is no other better way than to offer free or low-cost shipping.
The issue with digital selling is that there is always a gap between when the buying happens and when the 'rewards' gets delivered, unlike retail sales.
You want to reduce that gap or increase the 'rewards' effect.
A good place to start would be to understanding your customers when looking for shipping tricks here.
6.3. Use better product pictures
A picture might say a thousand words, but a perfectly placed product picture can do wonders for your bottom line. Learn how to take good product pictures here.
6.4. Better copywriting
Copywriting is an essential service that every website will need on their sales team. While pictures set the atmosphere for the product, it is the words that give life to the product.
Words play a special role in infusing purpose to a product. And gives the user an imagination of what the product can do.
The best scenarios come about when pictures and words work in tandem beautifully to accomplish the sale.
Related: Dave from StoreCoach unveils the secret of running 100 eCommerce stores!
6.5. Service-oriented eCommerce
A service-oriented e-commerce centers the whole sales journey around the customer.
This means that obstacles that impede the sales should be eliminated as soon as possible. And help and advice to the customer should be given instantaneously. 
This is done through instant messaging services such as Zopim, and Customer Relations Management (CRM) software such as Zendesk.
6.6. Last mile fulfilment
Fulfillment is an important aspect of the digital sales journey. The state in which the product gets delivered will reflect heavily on the company as impressions are made.
Therefore, prompt and dependable fulfilment services are necessary. This will improve digital sales as word of mouth spreads about your products and service. Always seek to underpromise and overdeliver.
6.7. Improve the Buyer Checkout Journey 
The buyer checkout journey is another important aspect of the whole sales experience.
It is at this stage that conventional salespeople will call it 'The Close'. This is where the sale is made and money changes hands.
The aim of this stage is to make checkout as smooth and pleasurable as possible.
The way to improve this area is to conduct focus groups. They can give you valuable feedback on how and what goes on in a customer's head. They'll inform you when reaching the sale, and how to enhance the experience further.
---
Summing it up on starting a distribution company
---
Recommended books?
In addition to getting real-life experience, here are some books that can help you. They may be able to advance you further along the sales journey and become a better salesperson:
---
Conclusion
I hope you're well on your way to start a trading and distribution company. There's just one more tip we'd like to share with you.
Whether you're selling offline or online, it's not easy to start a new business. And just like any other business trading and distribution company comes with challenges and rewards.
From firsthand experience, we understand and empathize with the troubles that trading and distribution companies face. That's why we created
That's why we created EMERGE App, to help new businesses hit the ground running. Chances are you'll look to sell on multiple channels when you're growing, and you can't afford to slow down.
EMERGE App helps centralize your inventory management and order processing, allowing you to focus on what truly matters: your customers. 
I will also be consistently updating this site to reflect the current market players to help you guys get the best information. Platforms out there do reach out to us for review.