5 Benefits of Inventory Management Software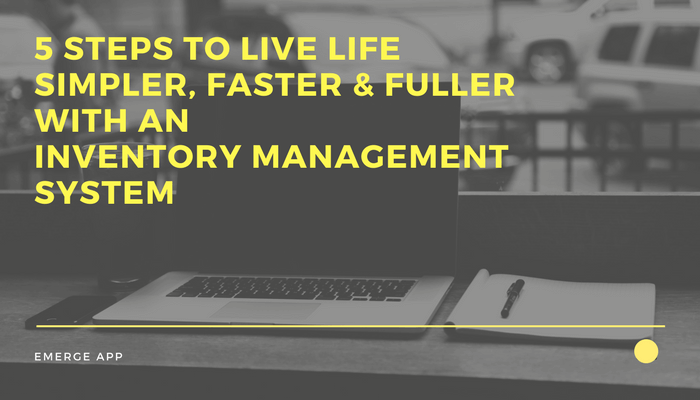 Hang on, what's this?
I thought you were going to write something about the benefits of using an inventory management system for my business?
Yes, I did.
But stop and think about why are you using technology in your everyday life and business?
No doubt you're adopting technology to keep ahead of your competitors and to be a step ahead of your customers' demands.
But I'd like to say that you're using technology because simply put, you want to enjoy other things in life. You want to run your business smarter, faster and more efficiently with an inventory management system.
---
Why Does Inventory Management Matter?
Be honest.
What would you rather be doing now?
a. Entering numbers and data into countless spreadsheets saved in the cloud and locally among various computers? Syncing those spreadsheets is a nightmare in itself!
b. Or having a cuppa in the afternoon and joining your family for dinner promptly every night?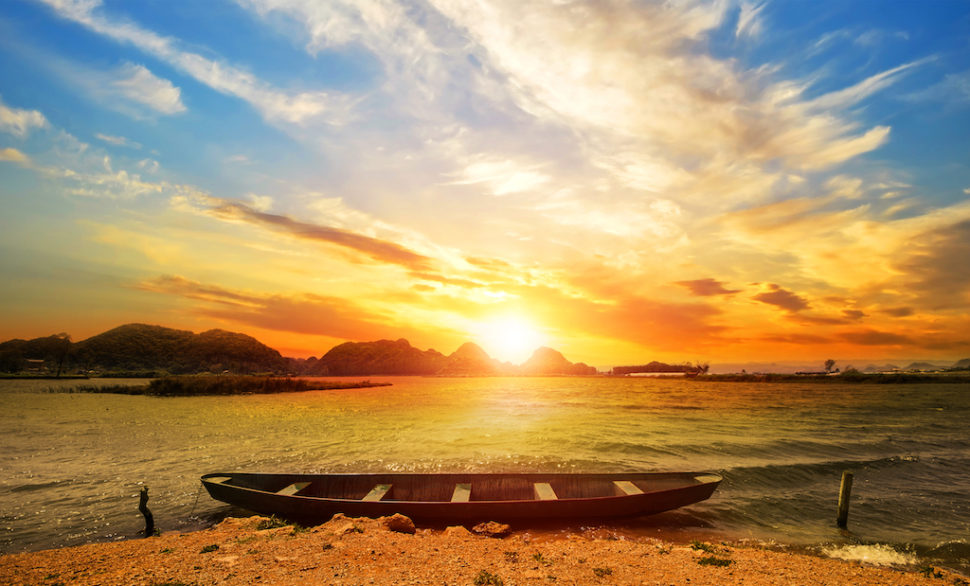 You might even get time off to go on holiday!
I know which one I would choose if I had inventory management software to do the heavy lifting for me.
---
Top 5 Benefits of Inventory Management
To me, the benefits of inventory management software are very clear:
---
1. Efficiency & Productivity in Operations
Keeping stock means tying up your money in them. You can't spend this money.
You want efficiency in managing your stock levels so that your business is cash flow positive. We all know what happens when your business runs out of cash, never mind profits.
Also, analytics and reports can help you see what products are selling fast through your multiple sales channels. This helps you make smarter purchasing decisions and you might be able to spot a trend or two!
Do you need to manage product and batches and expiry dates?
This is important for the health, beauty and pharmaceutical industries.
How about managing multi-matrix product variants? Or handling complex units of measurement?
All these are possible with an inventory management solution.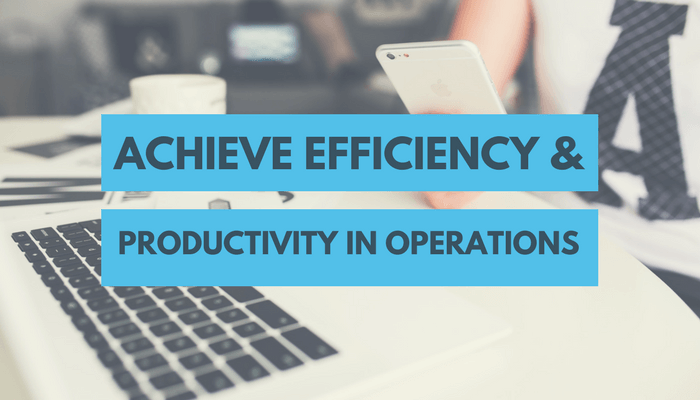 ---
2. Minimise Costs, Maximise Sales & Profits
So you have a multi-channel, whiz-bang e-commerce setup with sales streaming in from online and offline stores?
You need to manage orders across your sales channels. This way you can minimise the loss of sales when, say, you need to restock the next big thing for the holiday season.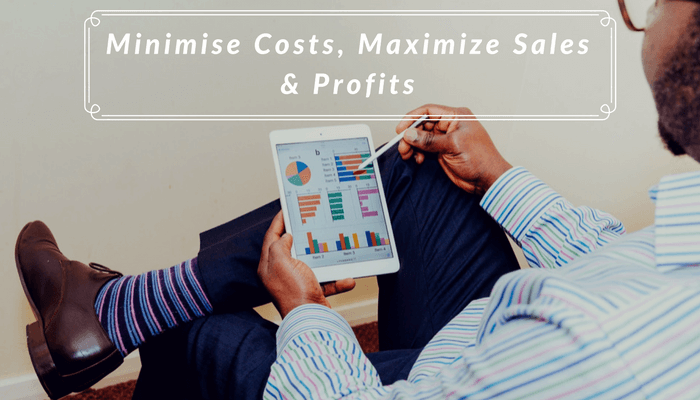 Inventory control is also critical if you want to minimise the carrying costs of holding stock. Keeping stock in warehouses is expensive!
Carrying costs such as storage fees, insurance, taxes, theft, natural disasters and passing fads can all potentially eat into your profits.
And did we mention deadstock?
The Twilight Zone where your inventory goes to rest?
Unfortunately, it affects all of us despite your best intentions at analyzing your past sales and purchasing patterns. Technological and fashion obsolescences are part and parcel of your business if you're dealing with these.
---
3. Integration of Entire Business
Let's say your sales rep closes a sale and creates a sales order. Inventory management software lets the rest of your company work with it as it makes its way from sales to fulfillment.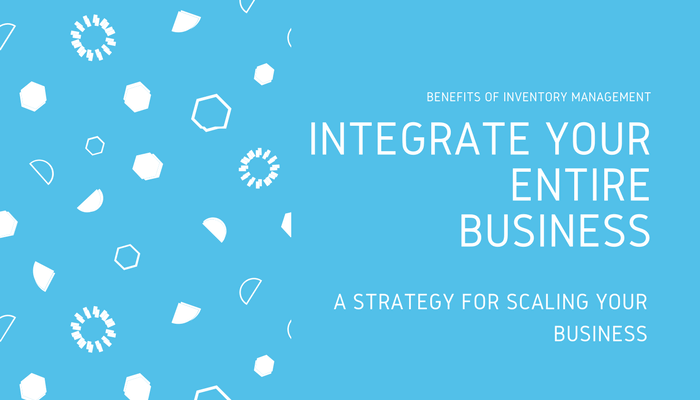 Let's see how this is done.
Firstly, user management. You create user accounts for each staff in your company's departments: management, administration, sales, purchasing, and fulfillment.
You define job roles and then assign user permissions to each user. Thus, they only have access to modules and functions for their job responsibilities. This prevents them from having access to stock adjustments or transfers, for example, or from viewing confidential financial reports.
Secondly, tasks and notes enable collaboration between members of your team. Your staff can seamlessly share and handover information. Collaborate on customers, suppliers, products, invoices, sales orders and shipments.
Everyone has full visibility in the order until it is fulfilled.
Thirdly, for fulfillment, your operations team can easily create a shipment. They can then pack all the items and quantity in the sales order that has not yet been shipped. Within the delivery order, they can also issue picking and packing lists to the warehouse team to ship. When the order has been received by the customer, the team can mark it as delivered.
Finally, your accountant can filter sales orders by their shipment status.
The finance department can then issue invoices for those orders that have been shipped. These same customer invoices can be quickly listed and marked as paid when payment is received. Or have a credit note issued to the customer for product returns.
---
4. Automation of Manual Tasks
Nobody wants to be sitting around doing manual data entry tasks or complex manual calculations with every purchase order. It's best to leave it to software to automate these common tasks for you.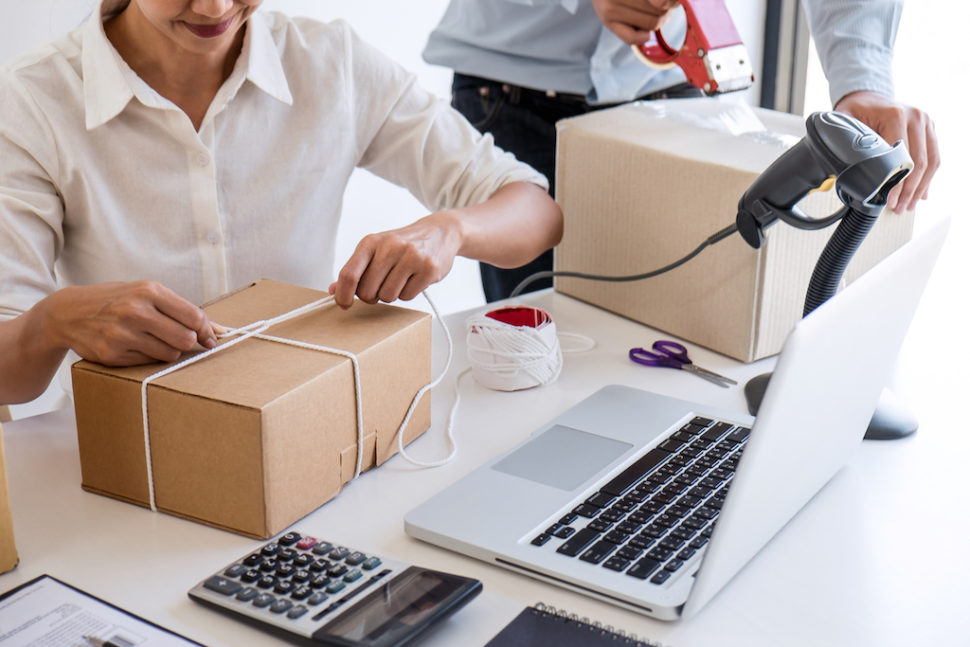 Embrace barcode scanning technology. Create sales orders straight away by scanning the items in the shipment. Or dispatch goods in a shipment by scanning them too.
Some common bugbears faced by wholesalers and distributors include the calculation of landed costs.
How do you apportion additional costs like shipping and customs duties?
Inventory management software should automatically split landed costs by the proportion of the purchase cost of the product, saving you time, effort and mistakes.
Also, how about B2B e-commerce?
What if your regular customers could buy from you 24/7?
They can by using a B2B e-commerce platform that lets you open a purchasing account for customers along with personalized product listings and custom price lists.
Customer checkout their purchases using an online cart. Purchases automatically appear as sales orders in your system. This saves you selling time and needless data re-entry.
Are you constantly travelling while managing your business remotely?
The software should let you email quotations and sales orders directly while on the go.
Documents in PDF format ensure cross-platform compatibility. And they translate well into foreign languages as well.
---
5. Keeping Customers Happy!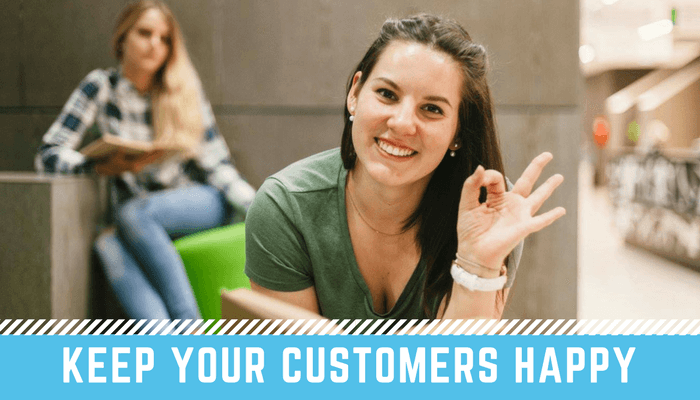 How on earth does inventory management keep my customers happy?
Well, it reduces your time to fulfillment for a start. With an inventory management system you're able to keep fast-selling products in stock (from your analytics and reports remember?) and fulfill them immediately.
Who would you rather buy from?
A seller with ready stock to ship immediately? Or one that takes 2–5 days to order stock before shipping it out? A customer that receives an order quickly is definitely a happy customer.
And what about returns and exchanges?
Your system should handle these graciously. Instant support satisfaction!
---
Where Do I Get An Inventory Management System?
I'm sold! Where do I find an inventory management system?
Well, the goods news that business software is being offered as a Software as a Service today.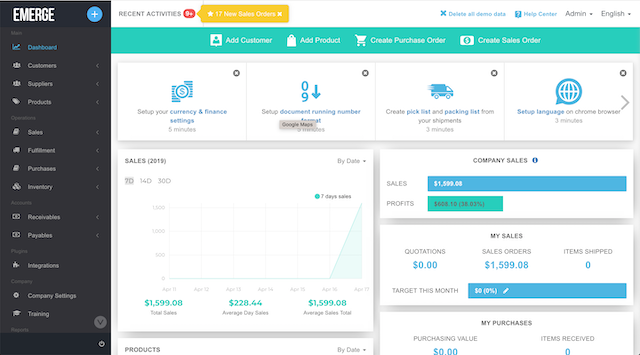 So something like EMERGE App can be trialled at no cost before signing up for a paid subscription. Best of all there's no pesky CD or DVD to lose. And there's no software to install. It just works in your web browser from wherever you may be in the world!
---
Conclusion
As you can see you can't manage your business without competent inventory management software. Choose one that works for you and your business.
Don't be blinded by marketing claims, complicated features or needless paid upgrades.
Technology should liberate you from the burden of running a wholesale or distribution business and let you live life to the max!