6 Lessons I Learnt About Verifying Wholesale Suppliers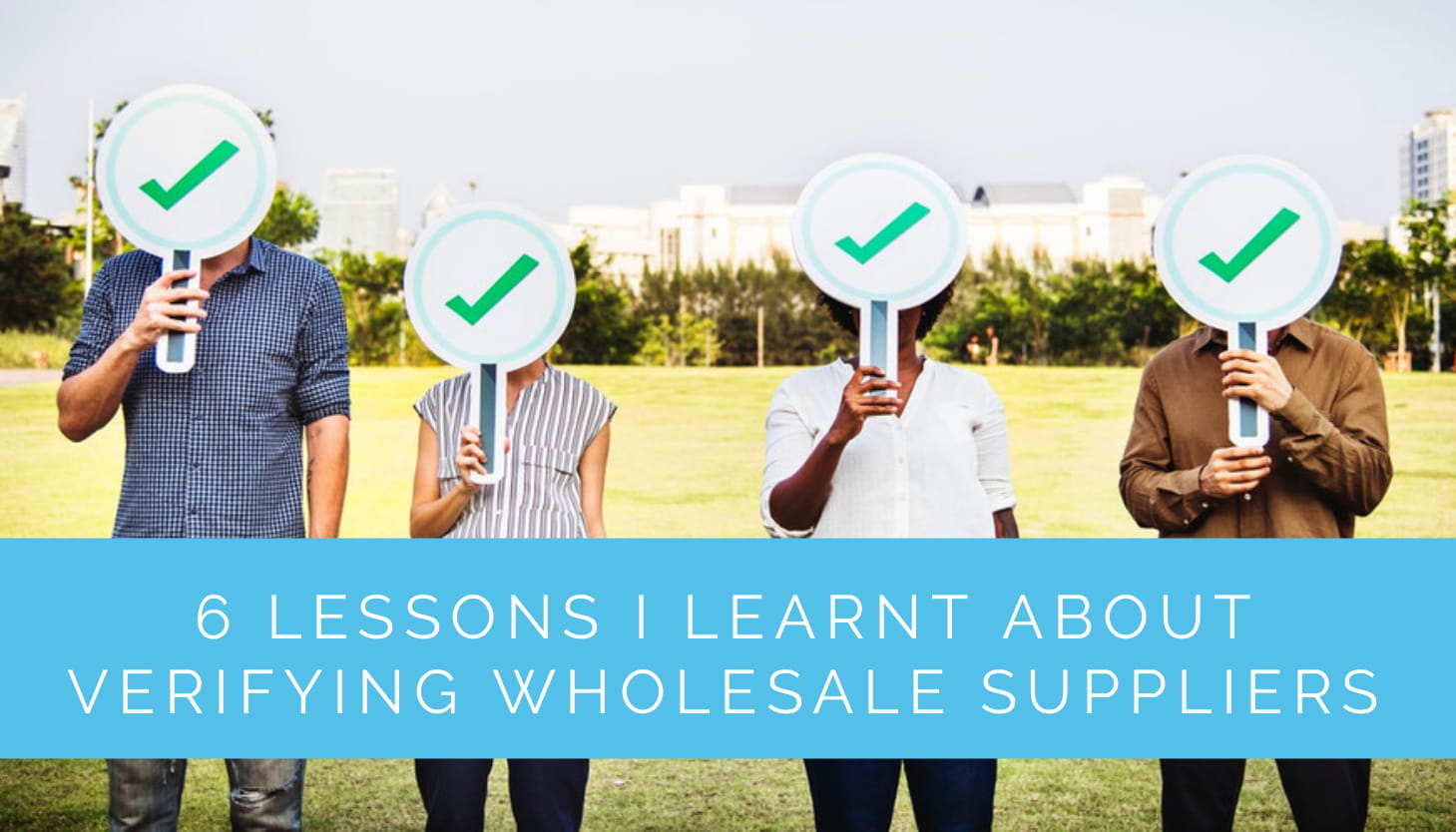 Today your wholesale suppliers are likely to be from China. Why? China's manufacturing prowess and efficient supply chain make it the de facto production capital of the world. Nonetheless, verifying wholesale suppliers in China can be challenging because of language barriers, fraud, and geography. Here, I'll share with you some lessons that I learned about verifying whole suppliers when I ran a brick-and-mortar business.
Some of you may recall that I ran a corporate t-shirt printing business before spinning off EMERGE App. I had to source for plain t-shirts to purchase in bulk in every possible color, size and material. Now that's a lot of t-shirts sitting around! The no-nonsense approach that I took to authenticate my wholesale suppliers could easily be applied anywhere. Regardless of the country, just remember one thing: use your common sense!
Quick Links
---
The Lessons That I Learnt
The previous sentence should have made you sit up. Verifying wholesale suppliers is no different from running background checks on prospective job candidates. Or casually checking the social media accounts of business contacts that you just met at the country club. At the end of the day it really boils down to this — are people and businesses really what they are?
Before we work down the list, I've assumed that you've shortlisted potential suppliers by either finding them online at B2B sites like Alibaba, researching them through Google, or at trade shows and exhibitions. Be sure to gather as many relevant suppliers as you can. You'll see later on that the list will be trimmed down to a final few that you can hopefully trust.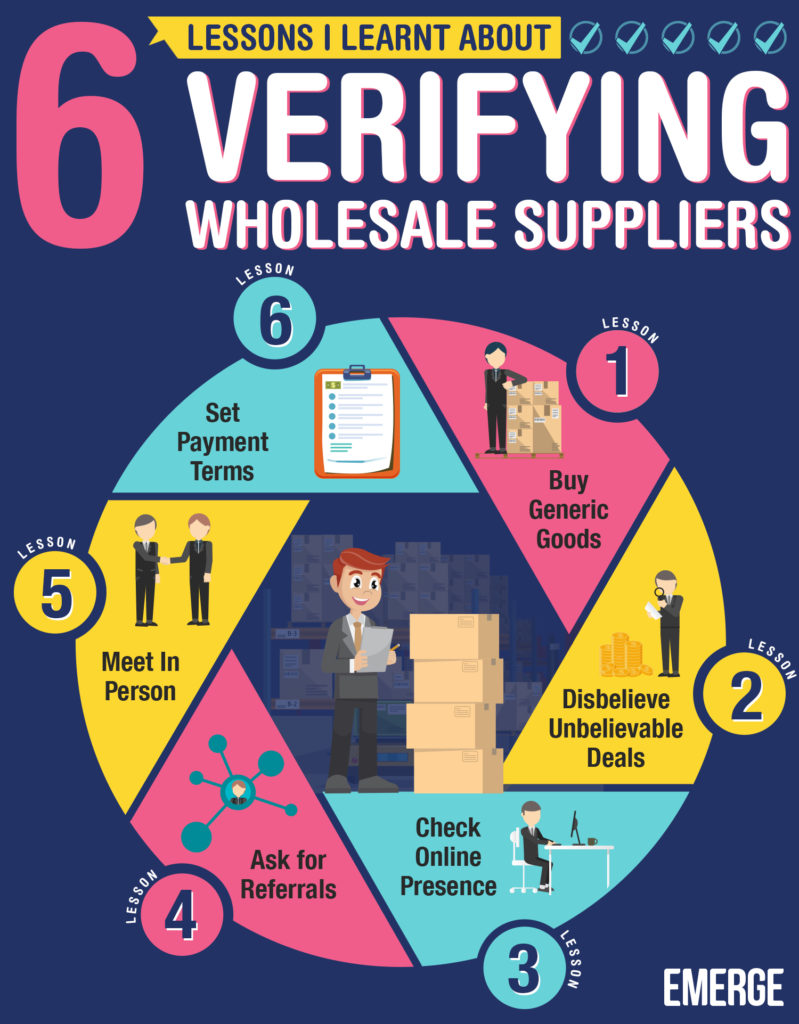 ---
1. Buy Generic Goods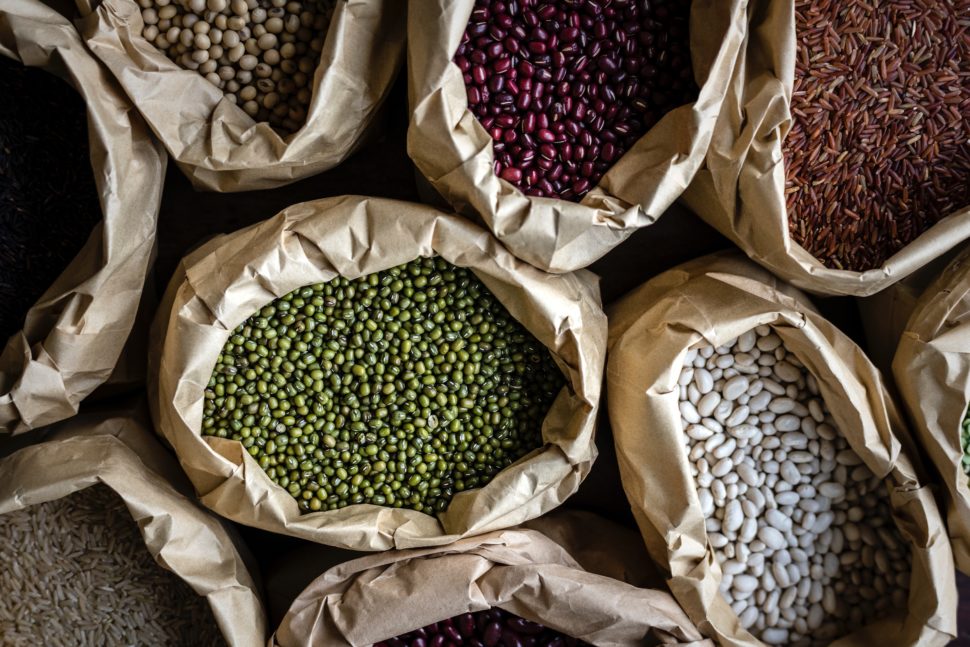 First up, I assume that you're buying generic wholesale goods right? By this, I mean unbranded goods without any intellectual property rights over them. You know, party accessories, ribbons and cloth, plasticware and the like. It's an entirely different ball game when you start treading into branded goods and licensed products.
For example, iconic American basketball shoes are well-loved, well-collected and can fetch astronomical prices on the secondary market! So, wholesale suppliers shouldn't be offering branded basketball shoes — they're likely to be illegal knockoffs. But you can find generic, unbranded basketball shoes in the wholesale market. See the difference?
Also, remember my t-shirt printing business. Notice how I was buying up generic t-shirts for printing? They were just that, blank apparel ready for screen printing. But what if I was offered t-shirts featuring designs from movies and comic books? They're illegal knockoffs, too. They need to be made under a license from the trademark and brand owner.
So use your common sense and avoid branded and licensed goods from the start. Plus, you'll skip having to verify wholesalers who offer these types of goods. Stay with generic wholesale products and you're likely to dodge shady and dishonest wholesale suppliers. You will be doing yourself a favor by staying out of legal trouble too.
---
2. Disbelieve Unbelievable Deals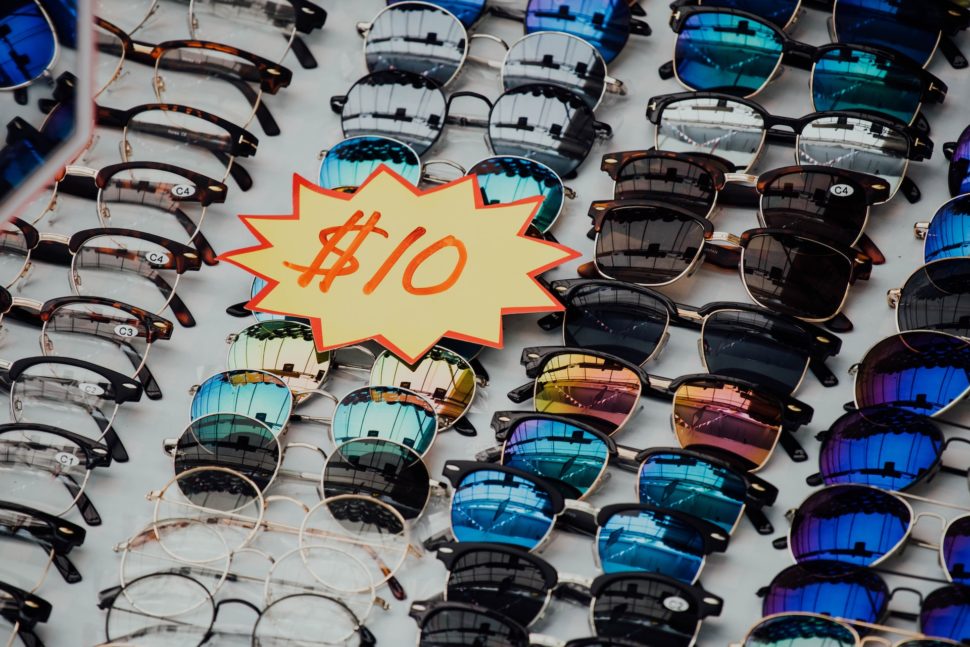 It's often said that if something is too good to be true, then it probably is! Remember investment schemes that offer you a multiple of returns for little or no risk? It's unbelievable as every investment advisor will tell you that risk and returns go hand in hand. High returns require high risk. Anything else is likely to be a fraud.
Likewise, it's best to avoid wholesalers who offer irresistible deals for products available elsewhere. When I was buying t-shirts, the typical wholesale price for a 100% cotton round neck tee was US$1.50 per piece with a minimum order quantity (MOQ) of 100. This would buy me a t-shirt with a broad ribbed collar and weight of 180 grams.
Other wholesalers offered t-shirts for $0.95 per piece! But again, you get what you pay for. They were 100% cotton or a cotton/polyester mix but a little lighter in weight at 160 grams. The ribbed collar would be rather narrow and it would sit in an untidy manner around the neck. Plus, the wholesaler demanded an MOQ of 1,000 pieces.
So, if you're sorting potential wholesalers by price, you can easily weed out unbelievable ones once you know the going rate for your goods. Any wholesaler who falls below your known wholesale price is going to have to give up something in return. This might be lower quality control, limited variants, different materials or a higher MOQ.
---
3. Check Online Identity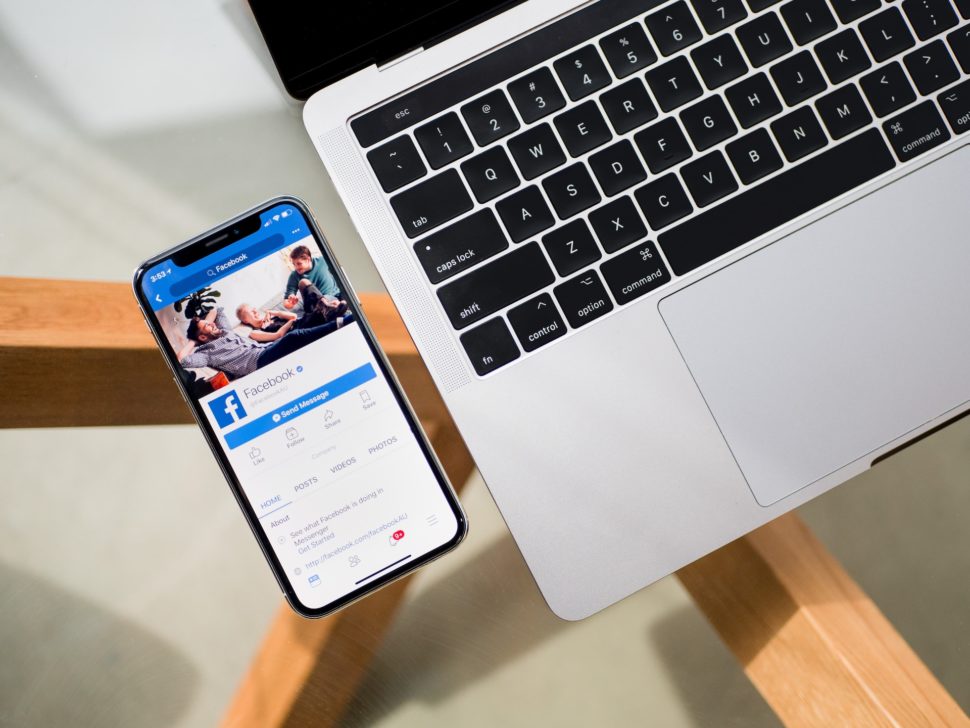 Once you've shortlisted a few wholesale suppliers, it's time to start checking their background. Your work is made slightly easier here because you've filtered out the dodgy ones peddling branded & licensed goods, and those offering prices that are too good to be true. Much of the investigative work here is online.
You might want to engage professionals to do a company search and verification for you. But I'll avoid this for two reasons. First, costs will quickly add up when you're checking a list of potential suppliers. You don't need to spend money on formal reports just to get otherwise publicly available information. Secondly, as you'll see, the information is only as good as what is submitted to the company registration authority.
I usually breeze through background checks quickly. I'm shortlisting suppliers here after all and I don't want to spend extra time or money than I have to at this stage. If a supplier gets a strike here, I simply cross them off and move on to the next one. An authenticated online presence is just a signal to move on to contacting them and eventually meeting them in person.
Visit Website and Social Media Accounts
Number one on the list is to check the supplier's website. Any reputable supplier who wants to export and sell their goods will have a website. Even a simple one-page brochureware website is sufficient to list the company's name, business registration number, products, contact details and addresses at a minimum.
If they don't have a website or a page at a social media site, then strike it off your list. I can't think of any reason why a wholesale supplier that deals with the rest of the world would not want a web presence. If they're difficult to find online, just imagine what would happen if you run into issues with shipments and products later on?
Also, a web presence doesn't validate the company as genuine or scam-free. You're still gathering information about your potential supplier. Having a website is just one criterion. Google everything about the supplier, especially about the business owner(s). Then move on to the next supplier in the list.
Retrieve Company Registration Data
Next up is to check the company's business registration with the registry of companies for the country. Do note that the business data that you retrieve or purchase will only be as good as the data submitted to it. You still need to do your due diligence as having valid business registration data is simply fulfilling an administrative requirement.
For China, there are free search websites to check company registrations at the nationwide and province level. However, the service is only available in the Chinese language. You should get a friend or business associate to help search for you. For Hong Kong firms, business registration data is kept at a separate Companies Registry. Extensive searches in English can be done for a fee.
In Vietnam, company registration information is provided in English by the Business Registration Authority. Basic information is provided: company name, address, legal representative's name, and business registration number. For a fee, you can get a copy of the business registration as well as any changes to its registration in the past years.
---
4. Ask for Referrals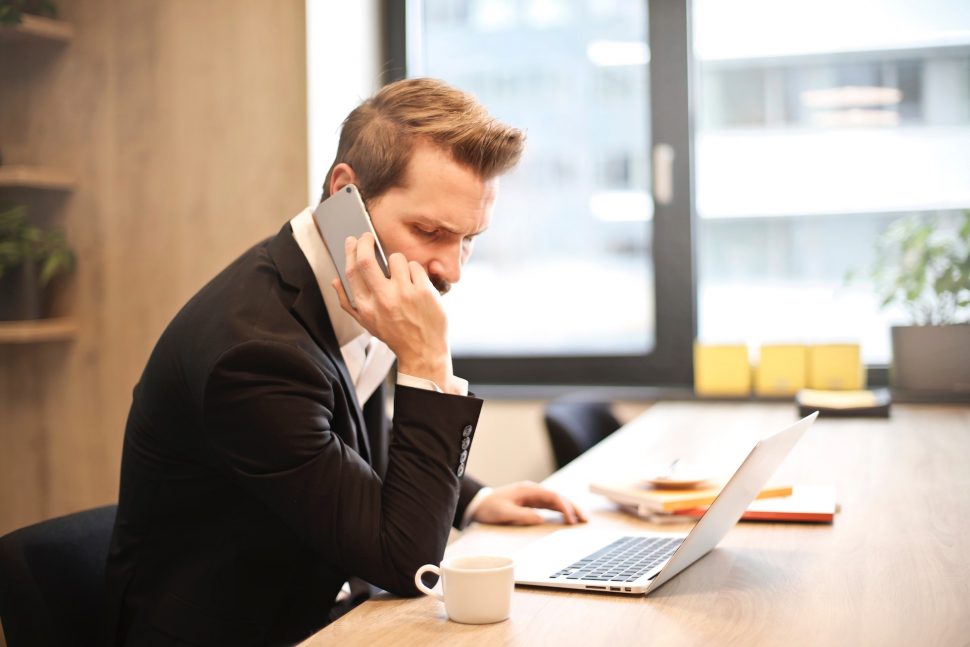 With your shorter list of wholesale suppliers, it's time to start contacting them. Don't waste too much time or money. Send an email first. If that doesn't work, try calling them. You really want to be able to contact them quickly and efficiently with email, though. There are likely to be time zone differences between your home country and the supplier's country.
Like any first contact, introduce yourself and your company. Tell them briefly what you deal in and how you think both of you can work together. However, before that happens you'd like referrals from existing customers if possible. If they refuse or mumble along, just drop them. It's hard to grow a business relationship if there's no trust.
If they're happy to supply a couple of referrals, then that's great! Openness and transparency are critical for any business relationship. And this is a good start. Be mindful, of course, that these "customers" could be fake — employees, family or close business associates that will happily share glowing things about the supplier with you.
---
5. Meet In Person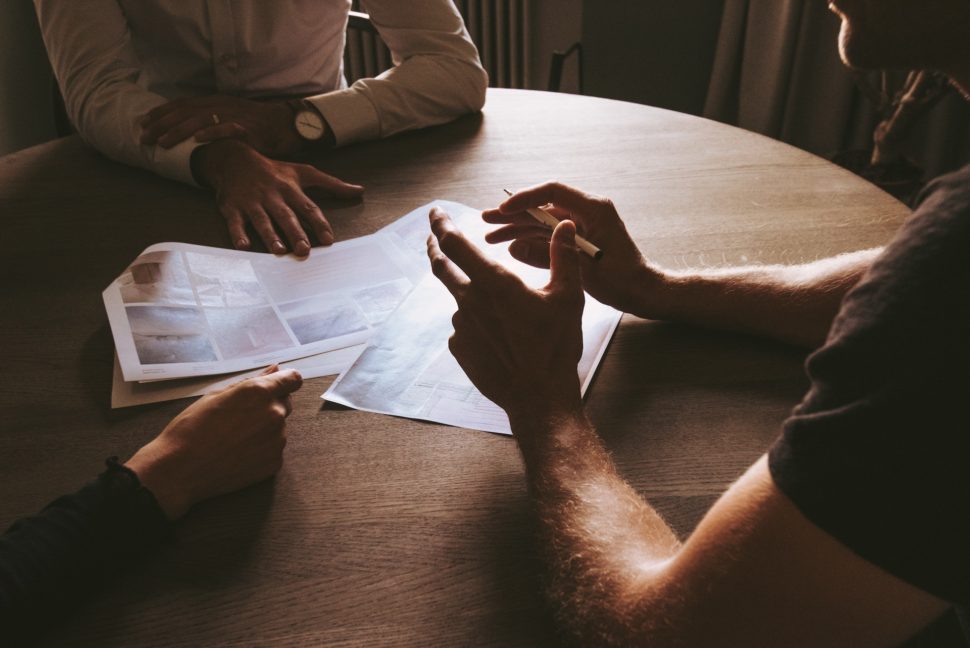 Now that you've made the first contact and their referrals have passed your test, it's time to meet them in person and at their office address. It's well known that you form first impressions within the first minute of meeting anyone. Their physical look, behavior, speech and mannerisms will inform the rest of your business relationship.
If you've meet prospective wholesale suppliers on the trade show floor, then you've done the work here. The first handshake and eye contact is critical along with sincerity in your small talk with them. You might even have made little notes on the back of each business card to remind yourself of any points of interest that were raised in your initial meeting.
By arranging to meet your shortlisted suppliers, you're also checking out their physical presence. They should at least have a registered office and a warehouse. If they have neither, it's time to drop them. Use Google Street View or Baidu Total View to scope out the prospect's office address. Does it look legit or is it in the middle of nowhere?
If you don't have the time or can't fit in a flight to meet your potential wholesale suppliers, then you may skip the physical meeting. But you'll eventually have to meet them to build meaningful business rapport. As I said, the first meeting in person is telling. You can go with your gut feeling if this person and supplier are to be trusted.
Or, if you just want to skip meeting your prospective suppliers, then just place an order for a few samples with them. The initial purchase shouldn't be too big but you should be able to judge whether they're responsive in fulfilling your sample order and how fast you receive them. Scammers usually won't bother with small, minuscule orders.
---
6. Negotiate & Set Payment Terms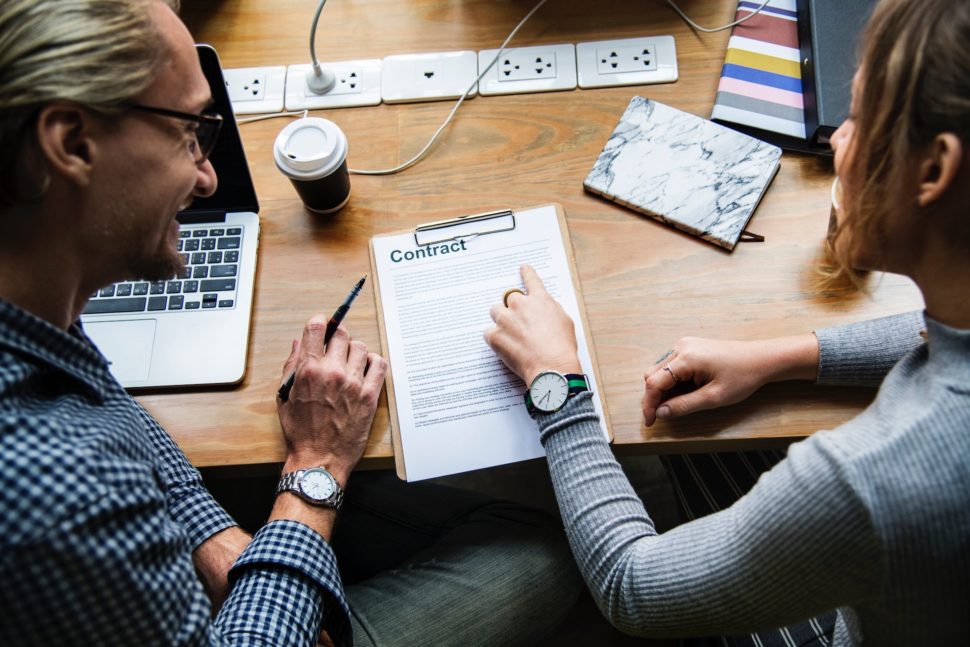 So, you're down to a few prospective wholesale suppliers now. It's time to talk some numbers and place your first formal order.
There's one thing that you need to insist here: that you pay with a Letter of Credit (LC). Fraudsters prefer something direct and fast such as telegraphic transfer (TT), Western Union or PayPal. If you use these methods, the scammer would have likely withdrawn the funds and closed the account by the time you realize you've been scammed!
Always insist on LC payment, at least for the first order. If the wholesale supplier spins a story or is otherwise reluctant to accept an LC, then it's time to drop this supplier too. A Letter of Credit is a perfectly legitimate and accepted form of payment for goods in international trade. It would be a strange or unscrupulous supplier not to accept one.
---
Conclusion
Not surprisingly, we've focused on verifying wholesalers and suppliers in China. The Chinese manufacturing hub is unmatched in terms of their breadth and depth of physical products available for sale and export. Do your homework carefully, don't make assumptions and you'll be able to navigate the Chinese wholesale market as well as other countries making their mark in the wholesale scene.